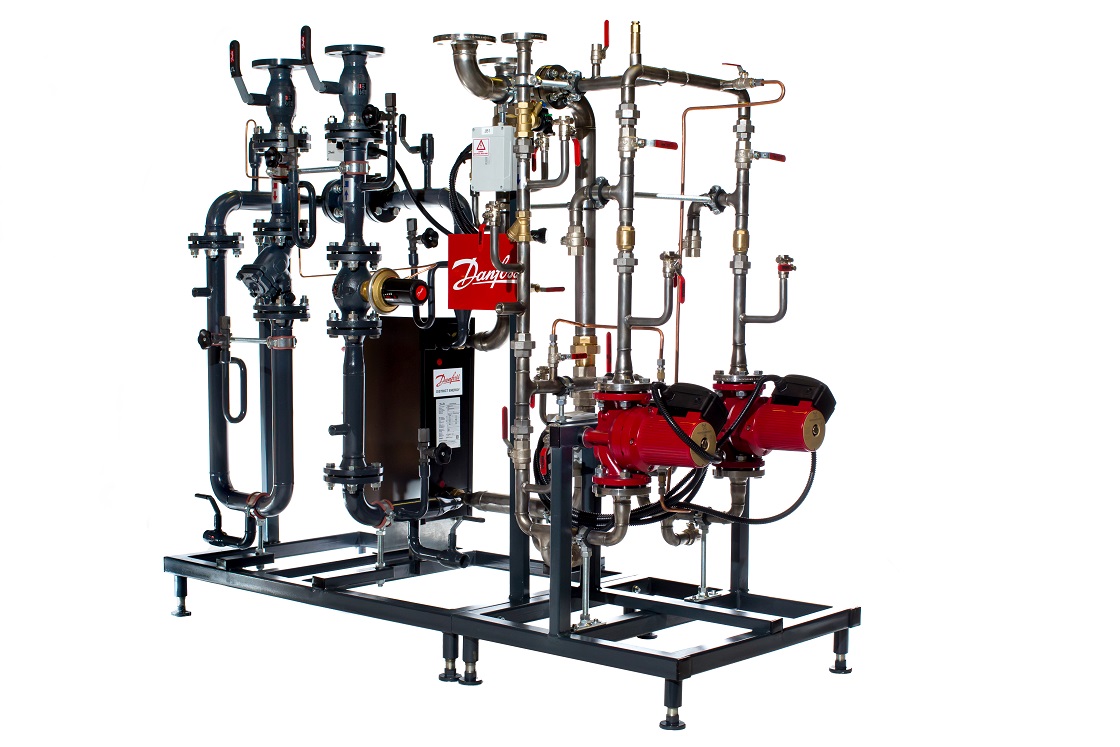 Quality and reliability are built-in to our custom engineered solutions...
At Danfoss, we develop, design & produce all major components for our custom energy transfer stations in-house. Our wide experience in designing and installing district energy systems spans over 80 years ensuring your solution will meet all applicable technical, user, safety, efficiency and installation requirements.
Avoid the hassle of building on-site solutions, while eliminating any additional consulting engineer investments to focus on what matters; optimized heat transfer & superior system control, performance, & efficiency.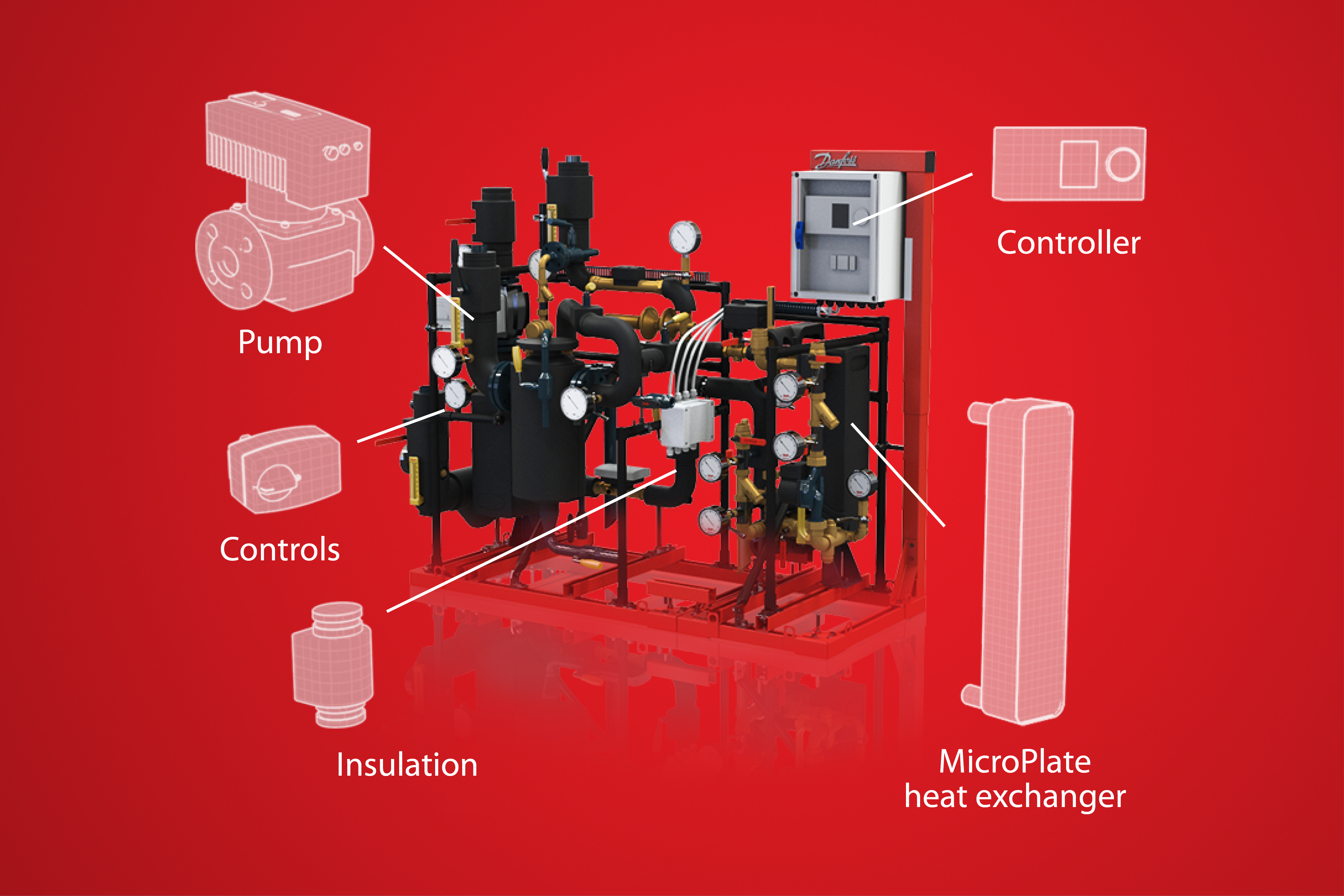 A complete solution delivered by one trusted and local supplier
Danfoss is bringing extensive energy transfer station expertise to the local North American market, by supplying USA factory designed and installed units, enabling us to uniquely ensure system uptime and performance, while also easily facilitating code compliance, efficiency optimization, startup and commissioning support assistance.
Danfoss utilizes a robust requirement collection process to tailor-fit the perfect solution for your situation. Pressure, differential pressure, temperature & flow are integrated & automatically controlled in all stations, allowing building occupants to always be comfortable.

Submit an inquiry
Contact us today to learn more or complete the inquiry form to be connected to a Danfoss district energy expert.