EnVisioneering Exchange: a podcast series

Now available
The HVACR industry, and the entire built environment, is in the midst of rapid change and faces an evolving set of challenges and demands — and the effect on both technology and business is profound. From refrigerant and efficiency regulations and standards to the impacts of climate change and trends like digitalization and electrification, it's not always easy to keep up and stay ahead.
Join our host John Sheff, Danfoss' director of public and industry affairs in North America, in this podcast series, which addresses this changing landscape through informative, valuable dialogue with thought leaders and experts-in-their-fields.
We welcome your feedback and suggestions on the EnVisioneering Exchange podcast at solutions@danfoss.com. Episode 27 - The Impact of ESG Reporting on Efficient Industrial Operations
Host John Sheff is joined by guests Ted Wilke and Andrew Williams, of SPOC Automation and SPOC Grid Inverter Technologies, respectively, to discuss the impact of ESG (Environmental, Social and Governance) reporting on efficient industrial operations. The conversation covers the push toward energy efficiency in the oil and gas industry and the technologies that can help companies achieve their ESG objectives.
Recorded: November, 2021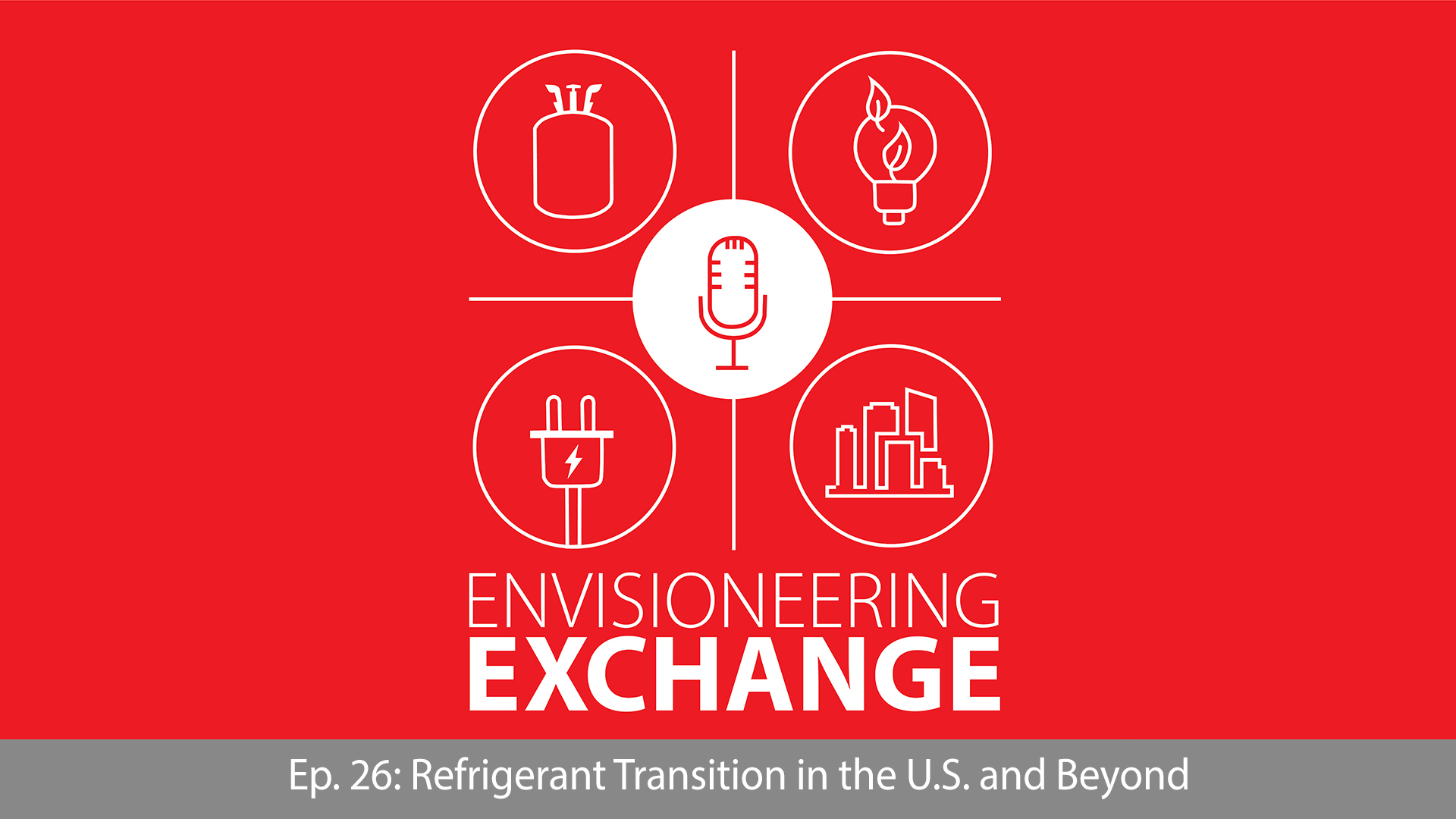 Episode 26 - Refrigerant transition in the U.S. and beyond
Host John Sheff is joined by guest Kevin Fay of Alcalde & Fay and the Alliance for Responsible Atmospheric Policy ("The Alliance") to discuss refrigerant transition both in the U.S. and globally. The conversation covers current protocols and recent legislation to reduce the use of HFC compounds and the challenges and opportunities for the U.S. HVACR industry.
Recorded: October, 2021
Meet your host - John Sheff
John Sheff is currently Director of Public & Industry Affairs at Danfoss where he covers a range of issues, including refrigerants, energy efficiency, electric vehicles and urban development. Previously, he worked on energy, climate and sustainability policy in the office of Maryland Governor Martin O'Malley before earning his MBA from the Robert H. Smith School of Business at the University of Maryland, College Park in 2014. John lives in Baltimore with his wife, Zoey, and their son, Sam.