FTC
self acting thermostatic sensor
FTC is a self-acting thermostatic sensor used for flow temperature control of floor heating and radiator heating systems.
The water temperature is measured by a surface sensor, which is easily mounted on the pipe by means of a strip (enclosed with the product). The snaplock connector of the sensor element secures a firm connection to the valve.
Type: Self-acting thermostatic operator with 6' 6" (2 m) capillary and strap on sensor. Celsius temperature scale on dial.
Maximum ambient temperature: 150°F (65°C)
Maximum flow temperature: 250°F (120°C)
Capillary tube length: 0 to 6.5' (0 - 2.0 m)
Code No.
Temperature Range
Required Valve Body
013G5081
59° - 122°F
(15° - 50°C)
RA 2000 or RA-C
013G5080
95° - 158°F
(35° - 70°C)
RA 2000 or RA-C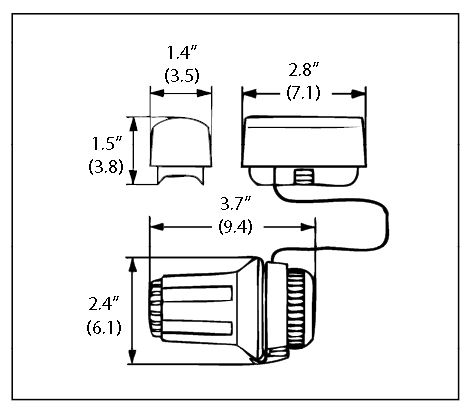 Technical Support
Find information on hydronic heating troubleshooting, including our top frequently asked questions, our video library, links to hydronic heating literature, a link to our newsletter, and more.