For hydronic floor temperature control
Thermostatic floor heating controllers for hydronic floor heating applications. Available in single-zone return temperature sensing (FHV-R) & single-zone ambient room temperature (FHV-A) options.
FHV-R provides temperature control of under floor heating circuits, using a return temperature limiting valve fitted with a FJVR sensor element.
FHV-R is used in applications where a desired floor temperature is required (e.g. a bathroom where a constant warm floor is preferred regardless of room temperature to ensure comfort & to quickly dry water on the floor).
Set includes wall enclosure box, front cover, bleed key and valve (return temperature limiter) with air vent. When the FHV-R is used for controlling floor heating, the heated floor area should not be more than 100 sq.ft. (10 m2).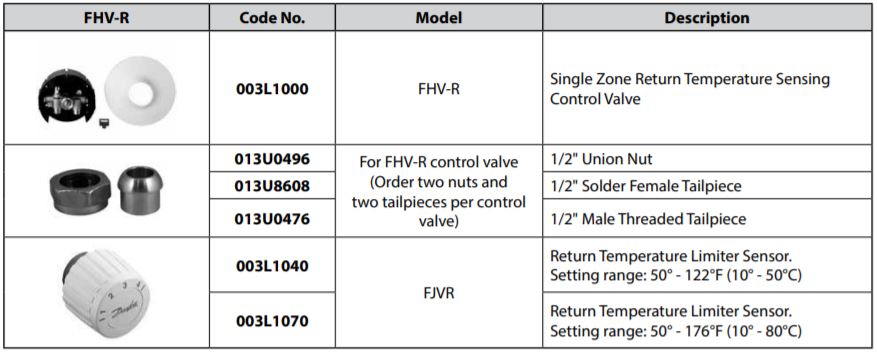 FHV-A enables room temperature control via a pre-settable thermostatic valve fitted with a RA2000 sensor element.
Set includes wall enclosure box, front cover, bleed key and pre-settable valve with air vent.
If using the FHV-A for room temperature control, the flow temperature should not be permitted to exceed the maximum recommended by the flooring manufacturer.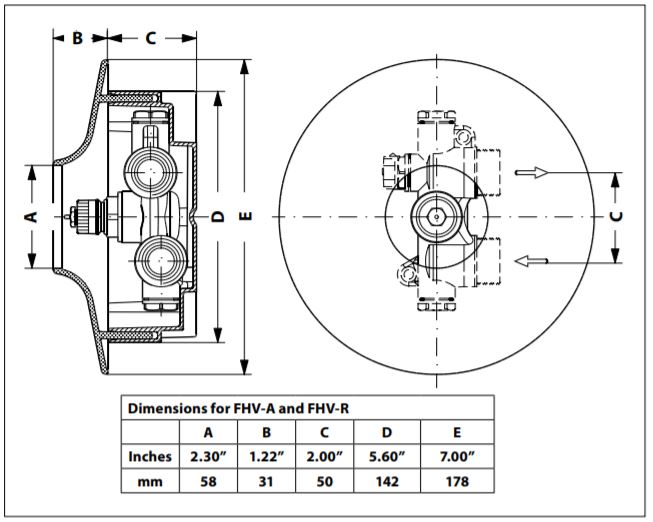 Coming soon...
Coming soon...
Technical Support
Find information on hydronic heating troubleshooting, including our top frequently asked questions, our video library, links to hydronic heating literature, a link to our newsletter, and more.