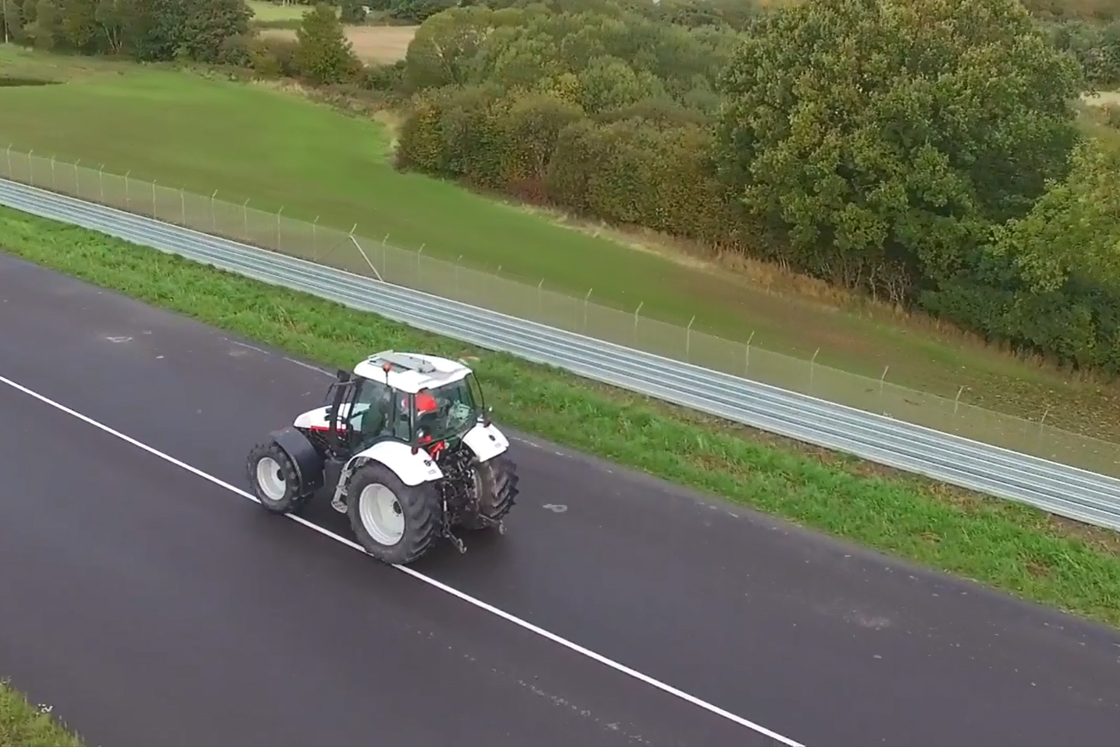 Automotive control
Automotive control technologies are going to work off road. This is thanks to Danfoss expertise and our extensive portfolio of propel system solutions.
Increase controllability
Automotive control technologies help increase machine controllability, regardless of operator skill level. This increased controllability is especially important for off-highway vehicles which are frequently used on uneven, treacherous terrain.
Danfoss has a full portfolio of propel solutions that provide advanced automatic transmission functionality. Resulting in off-highway vehicles that are easier to operate and control.
When the operator presses the accelerator, Danfoss technology allows both the engine rpm and the hydrostatic pump and motor displacement to be controlled automatically. While this feature is convenient, it also keeps the versatility of non-automotive and creep-automotive modes. This simplicity and machine responsiveness reduce the operator skill necessary to operate your machines efficiently. This leads to more optimized performance and a reduction in fuel costs.
Our pre-engineered, pre-programmed propel system functions also provide fast configuration for a broad range of applications. This reduces your time to market - all while enhancing machine performance tailored to your customers' specific applications.
At Danfoss, we're ready to provide the systems application expertise and technical support for you. So, you successfully can implement an automotive control solution into your machines.
Feature-rich functionality
Enhanced performance features are built in to the AC programming and ready to be tailored to individual vehicle or end use market requirements. For detailed descriptions of each feature, refer to the system description documents for H1 automotive control. Or automotive control on PLUS+1®. Automotive control system options:
4 independent drive modes (selectable via mode switch)
Automotive drive modes for work- and transport
Constant speed mode for e.g. sweepers, snow-blowers
Creep speed mode for digging operation
Antistall and engine overspeed protection
Integrated vehicle speed limiter function
Temperature and oil density compensation
Technology and enabler for future emission regulations
Integral park brake control e.g. hill-hold function
4 auxiliary outputs
Intelligent brake-light control
Automatic park brake function
Reverse-buzzer
System status-lamp
Part of the PLUS+1® Family
Compatible to all CAN J1939 components on market e.g. displays
External safety certification for SIL-2 (IEC 61508)
High environmental protection level IP69K
Wide temperature operation range -40 to +104°C (-40 to 219F)
Multiple generations of Danfoss electronic control hardware have been successfully used in a wide variety of vehicle applications. Including current PLUS+1® controllers. Our latest AC solution employing a controller integrated on the H1 pump (H1 AC). It has been running thousands of hours on dozens of vehicles of all types, including:
Wheel loader
Telescopic handler
Rotary telehandler
Tool carrier
Rough terrain forklift
Truck mounted forklift
Site dumper
Compactor
Specialty transporter
Danfoss' capability to provide easily configurable automotive control transmission systems with embedded electronics for exceptional reliability.
The control system fulfills the requirements according PL c (ISO13849) and SIL2 (IEC 61508).