Hydronic heating literature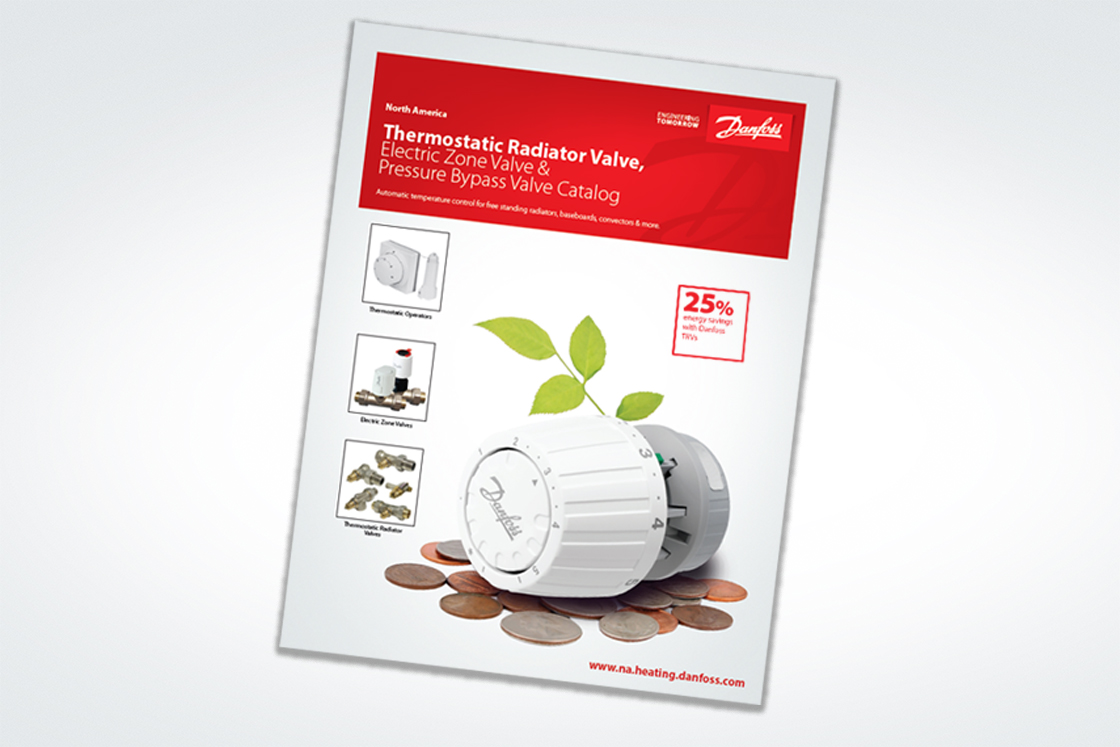 RA2000 Thermostatic Radiator Valve Catalog
Includes thermostatic radiator valves, electric zone valves, and pressure bypass valve solutions for automatic temperature control of free standing radiators, baseboards, convectors & more.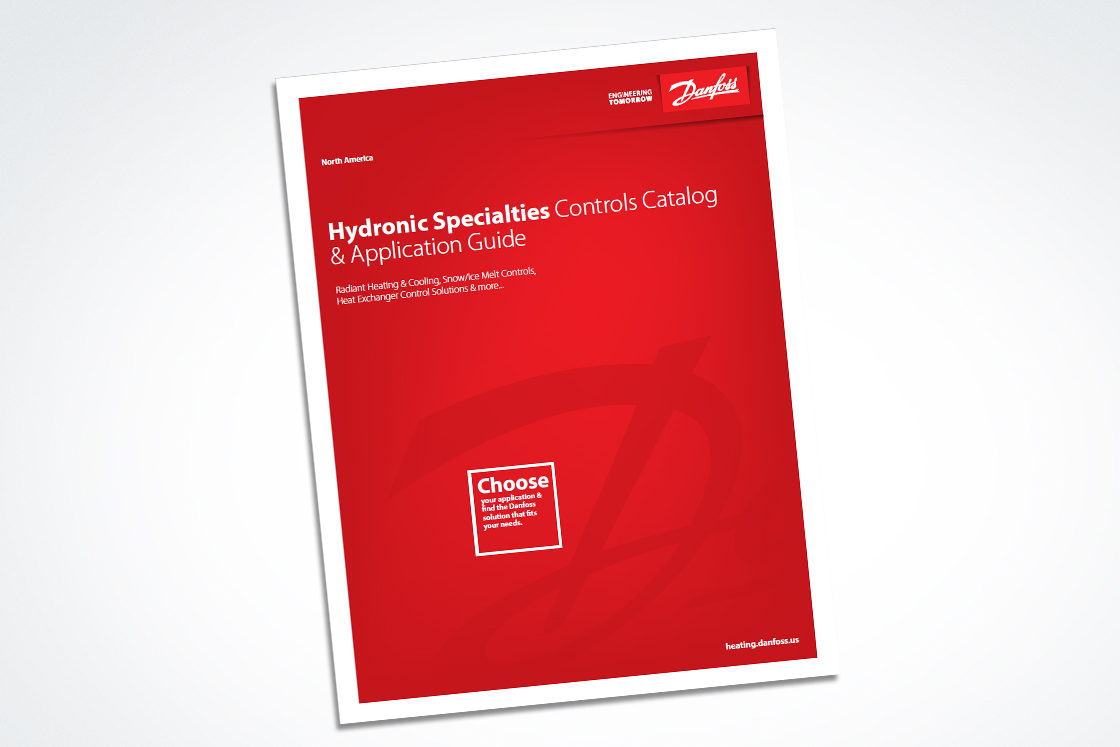 Hydronic Specialties Catalog/Application Guide
Choose your application & find the Danfoss solution that fits your needs.
Applications and solutions include mixing and diverting, injection mixing, setpoint controls, boiler return protection, balancing, and more.
Technical datasheets, guides, instructions, and submittals