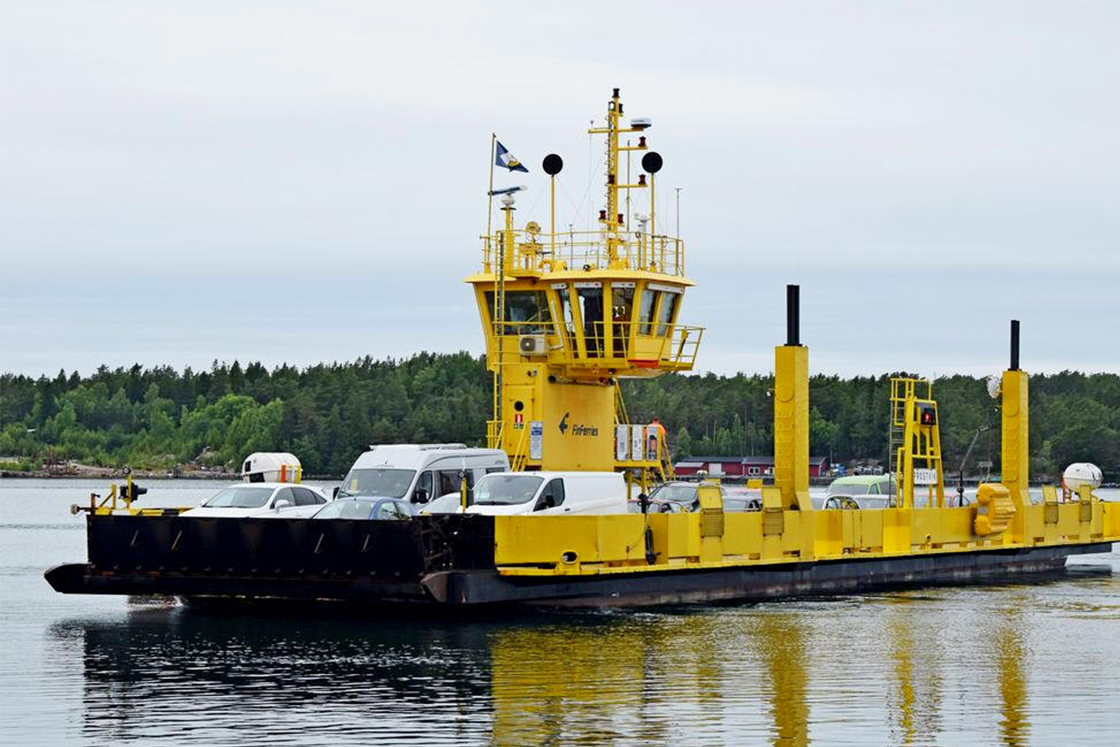 Operated by Finferries, a Finnish state-owned ferry service provider, Prostvik 1 is one of two ferries that serves the route between Nauvo and Korppoo, making it vitally important to the local population. Built in 1983, the 50m vessel can carry approximately 140 passengers and 30 vehicles each journey. It operates for around 8000 hours per year, making it one of most popular and busy ferries in Finland.
As the end of its operating life approached, Finferries commissioned Finnish shipyard Suomenlahden Telakka to find a solution that would be both cost-effective and more sustainable, following the Finnish Marine Industries' ResponSea recommendations.
The retrofitted ferry was due for delivery in end of year 2019, before returning to operation in January 2020.
Out with the old, in with the new
Suomenlahden Telakka recommended that the ferry's diesel-mechanical system be retrofitted to a diesel-electric drivetrain propulsion system to improve its overall efficiency and reduce its emissions. This solution would deliver benefits that would quickly surpass the initial cost of investment. After considering several suppliers, Suomenlahden Telakka chose Danfoss Editron to provide the electric drivetrain powering the retrofitted Prostvik 1.
Prostvik 1 operates on a constant operation cycle, consisting of short five-minute port stops during which the engines are used to push the ferry tightly against the pier, followed by a short drive to the other shore. To meet these requirements, the redundancy of the technology is therefore crucial so that the propulsion line can operate at reduced capacity in case one of the propulsion inverters fails.  
For this project, Danfoss Editron introduced its new direct current-link solution, consisting of a compact and lightweight diesel-electrical drivetrain. The EDITRON system met the impressive weight and size requirements set by Finferries for Prostvik 1, which has a relatively small displacement of 320t.
SETTING A STANDARD FOR HYBRID-ELECTRIC marine SYSTEMS
Danfoss Editron's direct current grid distribution and software-based approach allows for a more intelligent management of power distribution by enabling variable speed diesel generators. It also identifies the optimal number of engines needed in various weather conditions, ensuring the most efficient operation. This approach offers additional fuel savings and reduced maintenance costs.
The main benefits of installing a diesel-electric system are significantly reducing the ferry's environmental footprint, as well as achieving redundancy. The previous diesel-mechanical Prostvik 1 only had two motors located at both ends of the ferry and was operating on two or three motors depending on weather conditions. Since re-entering operation, the ferry has only needed to utilize its two main motors, a solution that has proven sufficient even in challenging weather conditions. This leaves two spare engines ready to be used if power demand exceeds the needed production, in which case the engines will be automatically started and connected to the power line.
Overall, the diesel engines operate at all times at optimal levels thanks to the EDITRON system, achieving minimum fuel consumption and noise levels, as well as releasing minimal emissions.
With the Danfoss Editron solution, the captain can choose to switch between engines by a simple touch of the screen. The user-friendly interface is configured to work in both Finnish and Swedish.
Jukka Jaatinen, CEO of Suomenlahden Telakka Oy, commented:
"The retrofitted ferry has far exceeded our expectations. It is now back in operation and is completing its journeys without any problems, thanks to the EDITRON electric drivetrain systems which meets the highest quality standards. Being able to receive the entire system from a single supplier was a major benefit for us, since Danfoss Editron was also able to provide the electric propulsion motors. We are certain that Danfoss Editron's marine solutions will soon become a standard for the industry."
"For both Suomenlahden Telakka Oy and FinFerries, another major benefit of working with Danfoss Editron was that the main technology and components were manufactured in Finland, including the EDITRON motors. The project has been an important source of employment in the region," he added.


SPECIFICATIONS

 
Project
Prostvik 1 diesel-electric ferry
Customer
Suomenlahden Telakka Oy
Location
Nauvo and Korppoo, Finland
Scope
Retrofitting the diesel-powered Prostvik 1 ferry, which had been in operation since 1983, to a diesel-electric drivetrain system
Solution
EDITRON's marine direct current-link solution, consisting of a compact and lightweight diesel-electrical drivetrain
Technical specifications

4 EM-PMI generators
8 EC-C1200 converters
2 Editron Control System
1 local back-up control
2 auxiliary load

Benefits

Reduced emissions
Redundancy
Space and weight savings
Higher efficiencies
Less audible noise
Reduced vibrations
Lower maintenance costs
User-friendly interface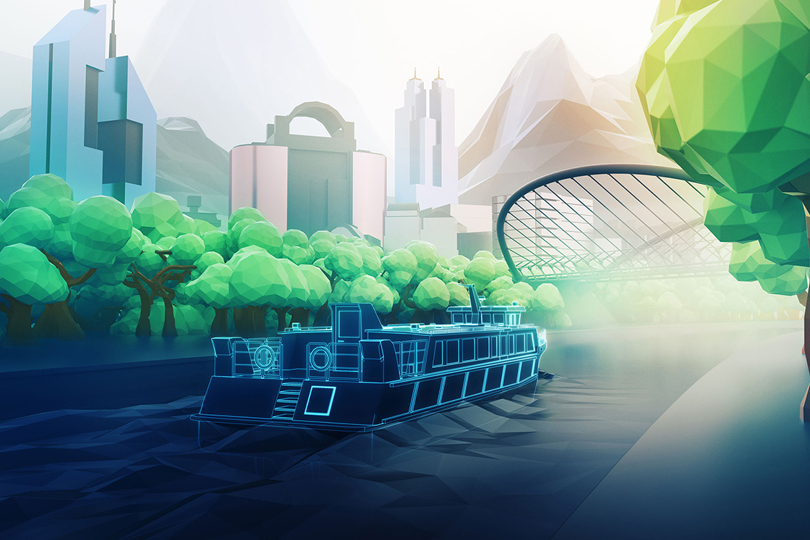 Danfoss Editron
Danfoss Editron specializes in hybrid and electric powertrain systems for off-highway and marine markets. A business division of Danfoss, it develops and manufactures high-performance, EDITRON power systems for heavy duty vehicles, machines and marine vessels, based on its unique synchronous reluctance assisted permanent magnet (SRPM) technology.