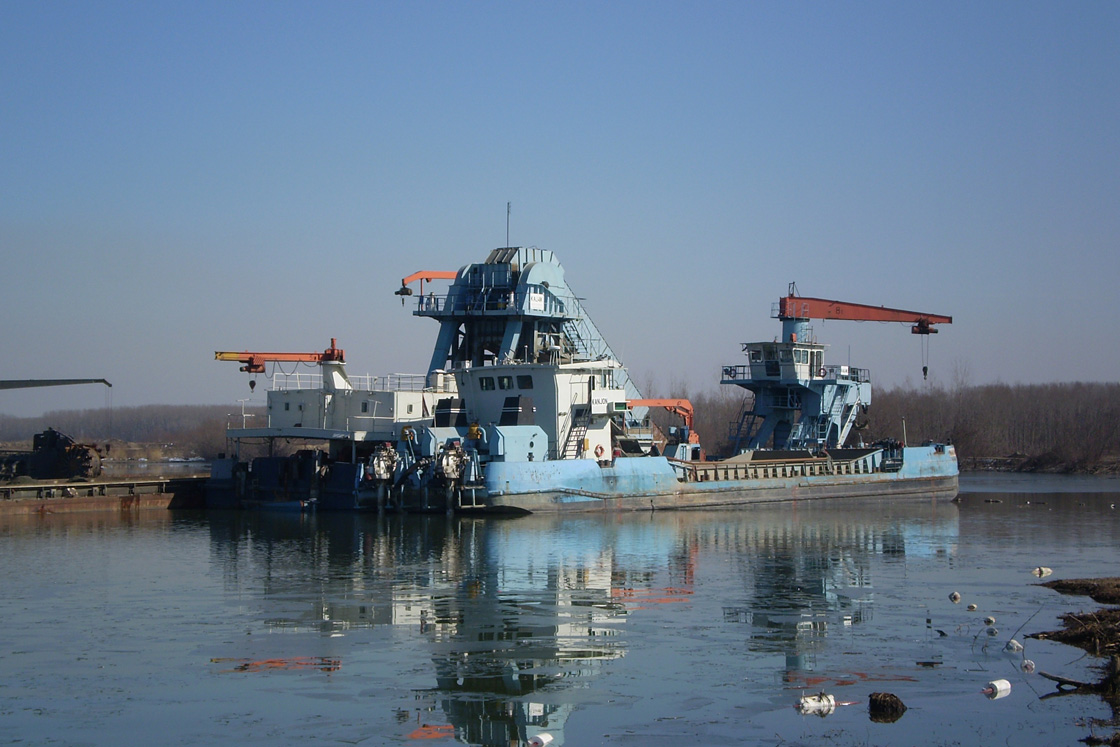 Reliability and efficiency increased while costs dropped dramatically, when mining company replaced an unreliable diesel engine with an electrical motor controlled by a VLT® AutomationDrive.
On the Danube, close to the town of Kovin in Serbia, a mining barge excavates gravel from the riverbed up to 30m depth and prepares the ground for another vessel to mine coal from a depth of up to 40m.
Before installing the drive the excavator was powered by a diesel engine, a solution that was beginning to show its age and becoming unreliable. Spare parts were difficult to find and the engine itself consumed 60 liters of diesel per hour. Therefore, the owners, N&MM Beton decided therefore to replace the ageing system with a new 315 kW electric motor, speed controlled by a VLT® AutomationDrive FC 302 in an IP 54 cabinet. 
Compared to other options, the advantage of Danfoss was the shortest delivery time, access to a qualified and experienced service partner, fast and efficient assembly and not least the necessary maritime certificates. With its compact design installation and commissioning took place very quickly and efficiently.
Better control – lower costs
The efficiency gains of the new system are impressive. Compared to the previous status and use of 66 € / hour, the average cost per hour now is only 15 €. This means that the payback time for the new system was less than six months.
The end result is much better control of the trench, as the operator can now change the speed at which the excavation is carried out.  Also, due to the soft start the mechanical parts such as bearings, shaft, and belts suffer less wear and tear, which reduces maintenance and prolongs the system's life expectancy.