Enhance machine performance
Get the flexibility to design more efficient, effective hydraulic integrated circuits (HIC) packages with Danfoss logic element hydraulic valves. Designed to provide total control over pressure, flow and direction, logic element valves span a broad range of pressure ratings and applications.
Benefits - Shorten design process and minimize manufacturing costs
Pressure rating - up to 350 bar (5,000 psi)
Flow rating - up to 400 L/min (100 gal/min)
Options for your needs
Select from a wide range of Danfoss logic element valves, including: 
Pressure compensators
Pressure compensators with priority and bypass outlets
Differential-pressure sensing elements
Hardened and ground materials
Logic element cartridges have hardened and ground spools, and/or honed sleeves, poppets and sharp-edged ground steel seats, which provides durability, dirt tolerance, reliable seating and fast cycling.
Enhanced corrosion protection
Danfoss cartridge valves and coils can be supplied with zinc plating, and aluminum manifolds can be anodized to improve corrosion resistance.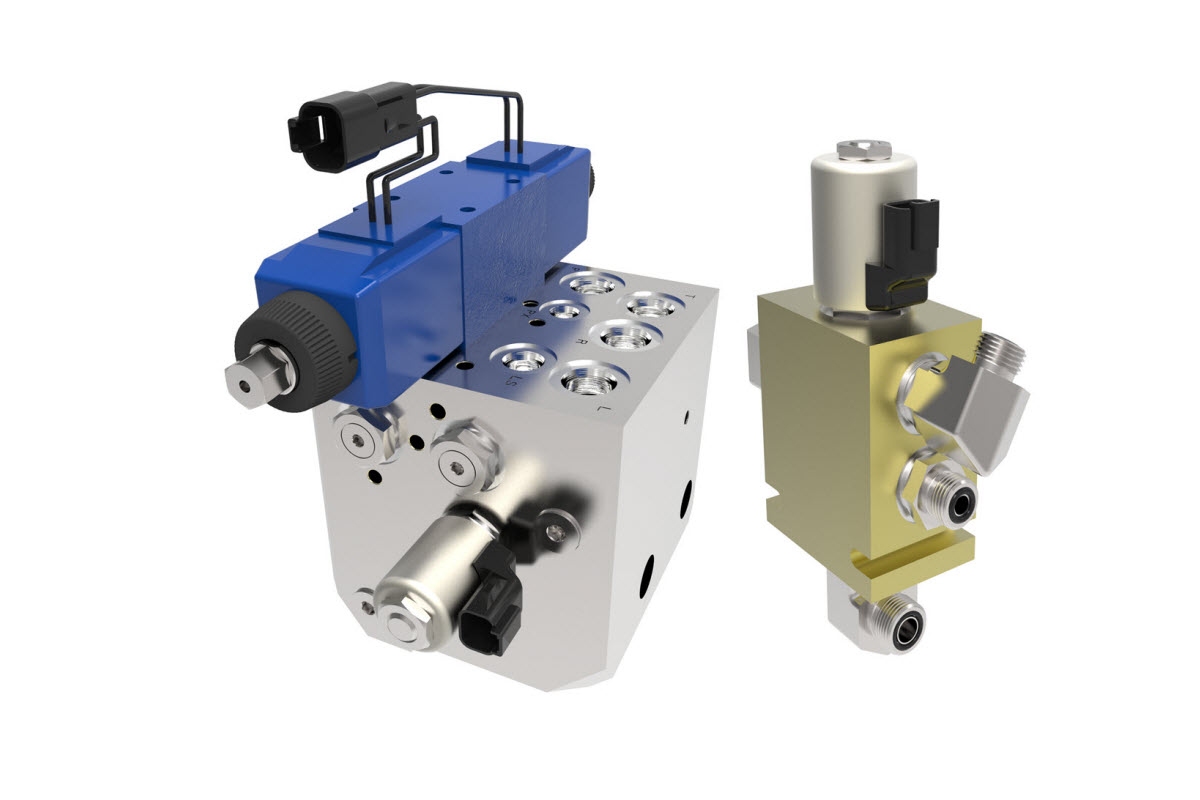 Wide variety of standard housing and port options
To maximize potential applications, Danfoss check valves are offered with SAE and BSPP port options in the following configurations:
In-line single or dual
SAE, 4-bolt, code 61
Close coupled, nipple mounted
Gasket mounted single or dual
Visit PowerSource
Visit PowerSource to view product specifications, literature and helpful tools like product configurators, 2D/3D models, Cross reference, crimp specs and many more.