High operational efficiency
Wide range of direct- or pilot-operated check valves for your cartridge or in-line hydraulic circuit applications. Choose from simple, cost-saving load-bearing devices to optional adjustable override releases. Our unique, compact designs deliver low pressure drops for excellent repeatability and stability.
Features - low spring settings
Pressure rating - up to 350 bar (5,000 psi)
Flow rating - up to 227 L/min (60 gal/min)
Versatile design and use
Direct-operated check valves can be used as conventional check valves or as low-pressure relief valves.
Pilot-operated check valves can be used as position load locking valves or as an alternative to some counterbalance valves.
Simple load holding at a great value
Use check valves as a low-cost alternative to more complex solutions when overrunning loads and/or load release control speed are not factors. A 3:1 pilot ratio satisfies simple load holding requirements, while providing smooth operation and longer operating life.
Hardened and ground materials
All check valve cartridges have hardened and ground poppets and sharp-edged ground steel seats, which provides durability, dirt tolerance, reliable seating and fast cycling.
Enhanced corrosion protection
Cartridge valves and coils can be supplied with zinc plating, and aluminum manifolds can be anodized to improve corrosion resistance.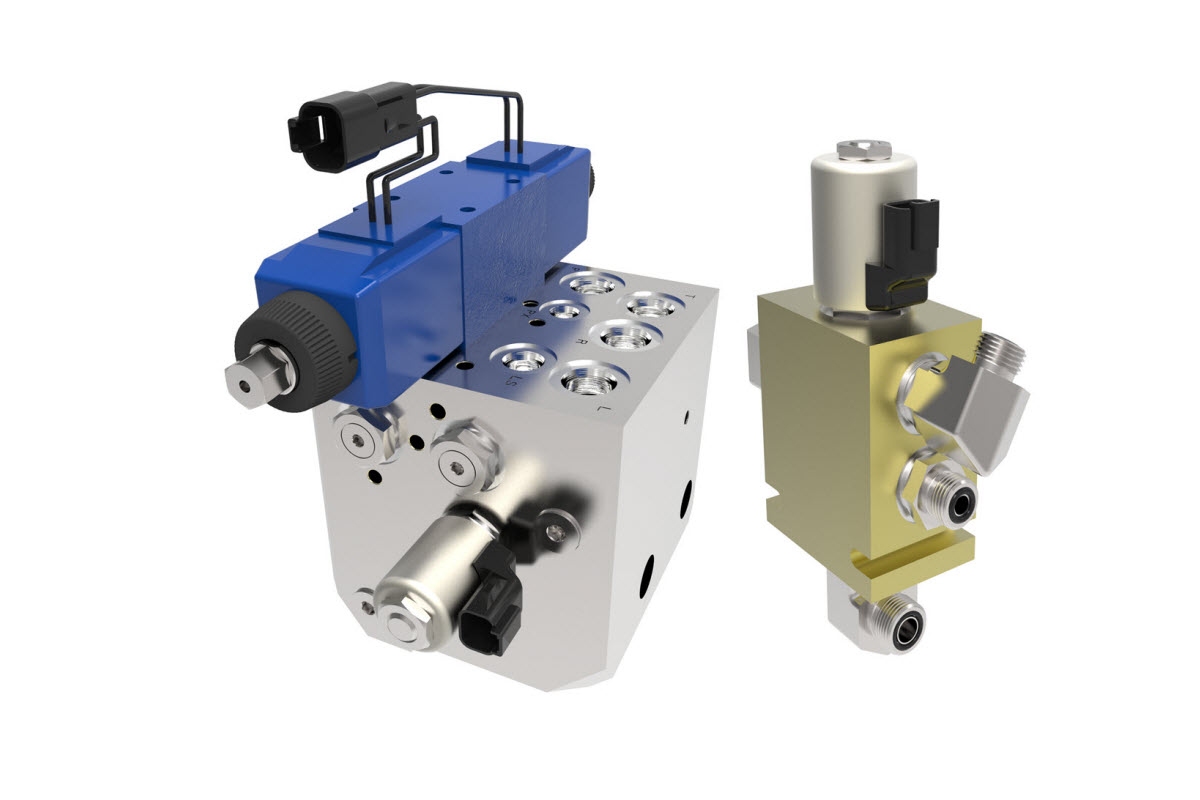 Wide variety of standard housing and port options
To maximize potential applications, Danfoss check valves are offered with SAE and BSPP port options in the following configurations:
In-line single or dual
SAE, 4-bolt, code 61
Close coupled, nipple mounted
Gasket mounted single or dual
Visit PowerSource
Visit PowerSource to view product specifications, literature and helpful tools like product configurators, 2D/3D models, Cross reference, crimp specs and many more.