Increase efficiency
SystemStak is a revolutionary, compact system for sandwich-mounting modular valves between a directional control valve and a standard mounting surface. SystemStak gives you a full range of complementary pressure, flow and check valve functions, while saving space, reducing installation costs and increasing efficiency in hydraulic systems.
Size - NG 4 to NG 25 (D02 to D08)
Pressure - Up to 315 bar (4,500 psi)
Flow - Up to 340 L/min (90 gal/min)
Rugged and reliable
Internal working parts are produced from hardened steel and reside in a continuous-cast ductile (spheroidal graphite) iron body, offering excellent reliability even in high-pressure applications. 
Simple installation, simple maintenance
Bolt-extender kits simplify valve installation by permitting each valve body to be separately and quickly installed and correctly torqued down. The kits also allow the directional valve to be removed for service or replacement without disturbing the stack. Working parts are serviceable without removing valves from the stack.
Why use SystemStak?
Save space and improve design flexibility through a smaller, highly configurable package
Reduce installation costs
Improve operational efficiency
Eliminate external leakage and boost resistance to contamination for improved overall reliability
Simplify service and maintenance through easy access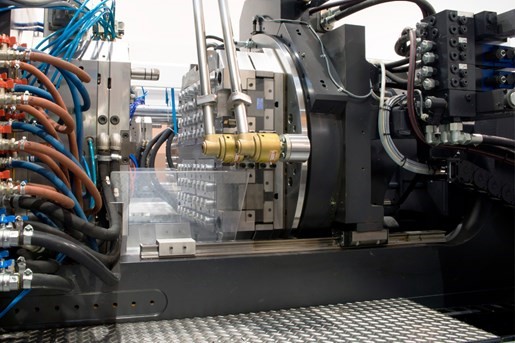 Design flexibility
Each valve stack can be configured to provide the specific combination of functions required to meet the system's needs. Available functions include: 
Relief
Reducing
Sequencing
Check
PO check
Throttle
Counterbalance
Applications
Die casting and foundry
Machine tooling
Marine/offshore
Presses
Primary metals
Plastics
Pulp and paper
Test equipment and simulation
Turbine control (wind, steam, water)
Wood processing
General industrial machinery
Visit PowerSource
In our digital catalog you can find product specifications, literature and helpful tools like product configurators, 2D/3D models, cross reference, crimp specs and many more.