Superior system solutions
Our sub-plate and in-line mounted valves include flow controls, pressure controls, and check valves.
Pressure control valves are available as relief, reducing, sequence, and unloading with various control types.
Flow controls include both pressure and temperature-compensated and non-compensated versions, and our check valves include right-angle and pilot-operated versions.
Pressure control valves
Danfoss' dependable pressure control valves offer superior hydraulic system solutions for a variety of applications. Complete with onboard ramp adjustment, superior moisture resistance and valve enable for easier interlock control, these valves feature a host of advanced features housed in a durable metal enclosure to take systems to the next level of performance.
Size - Up to 38.1 mm (1.5 in) nominal bore size
Pressure - Up to 350 bar (5,000 psi)
Flow - Up to 400 L/min (106 gal/min)
Flow control valves
Give your hydraulic systems an edge with Danfoss flow control valves. Designed with the external electrical wiring inside the durable metal enclosure, these valves offer reliable, high-performance fluid flow regulation and feature superior moisture resistance and long-lasting durability.
Size - Up to 31.75 mm (1.25 in) nominal bore size
Pressure - Up to 350 bar (5,000 psi)
Flow - Up to 2,160 L/min (571 gal/min)
Built to last
The external electrical wiring and amplifier are housed inside a durable metal enclosure that's sealed against environmental contaminants. With an IP65 and IP67 environmental rating, the valves provide lower failure susceptibility, superior moisture resistance and long-lasting durability.
Advanced plug-and-play features
The integrated amplifiers are factory preset, which eliminates adjustment of gain, deadband compensation or dither required with separate card and valve combinations. The amplifiers also eliminate the need for field adjustments and separately wired and mounted cardholders, so replacement valves can be fitted without adjusting the control signals.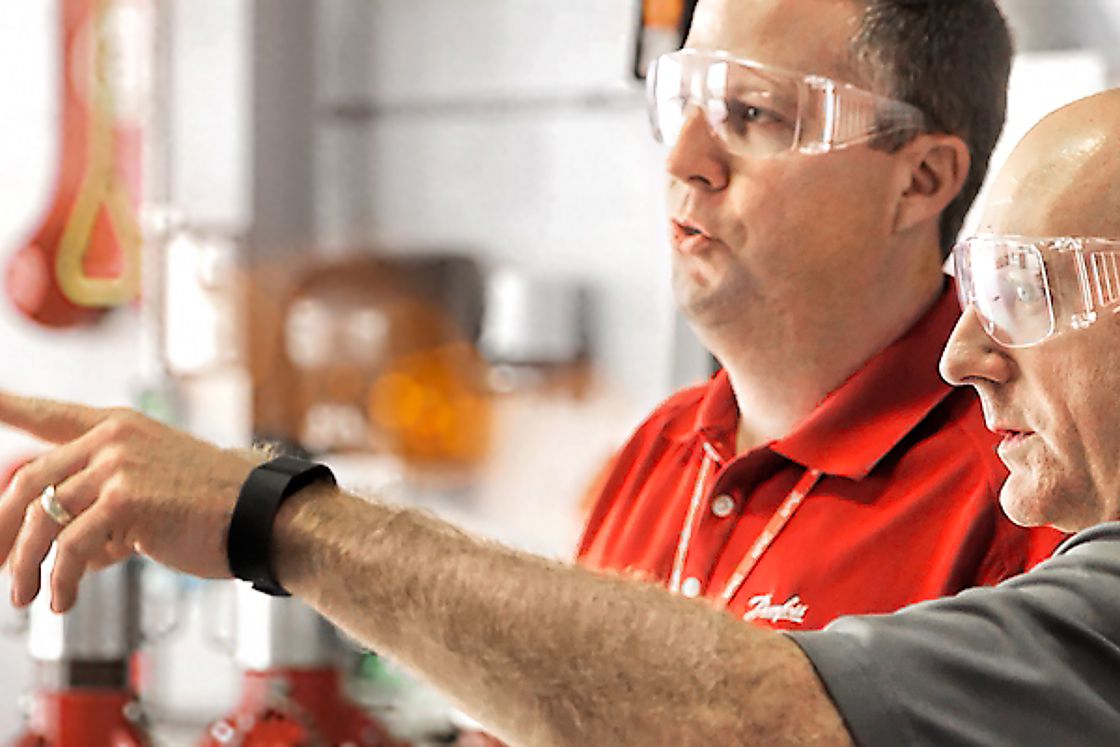 Simple design, simple installation
Compared to models that use separate drive amplifiers, our flow control valves are easier to understand and install. The only electrical inputs you need are a power supply and a voltage command signal. Additional features include:
Reliable, rugged 7-pin electrical mating connectors that provide easy access for test equipment
Onboard ramp adjustment that enables onsite fine-tuning
"Valve enable" that simplifies interlock control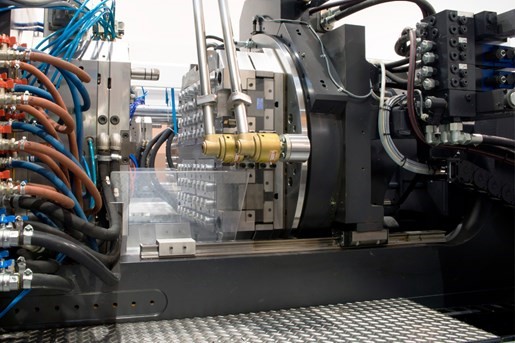 Applications
Die casting and foundry
Machine tooling
Marine and offshore
Presses
Primary metals
Plastics
Pulp and paper
Test equipment and simulation
Turbine control (wind, steam, water)
Wood processing 
Don't forget the subplates and bolt kits
To install Danfoss industrial valves, you need Danfoss subplates and bolt kits. This hardware is engineered especially for Danfoss valves and manifolds to give your systems the flat surfaces and stiffness required for a reliable seal.
Visit PowerSource
In our digital catalog you can find product specifications, literature and helpful tools like product configurators, 2D/3D models, cross reference, crimp specs and many more.