Provides greater versatility, efficiency, and repeatability
The Danfoss X3 closed-circuit piston pump is made for mobile applications where compact packaging is critical. Featuring single and back-to-back configurations, the X3 pump features best-in-class package size and accuracy and provides greater versatility, efficiency, and repeatability than any other pump in its class.
Technology - Axial piston
Displacement - 41-49 cc (2.5 to 3.0 cu in)
Continuous pressure rating - up to 350 bar (5,000 psi)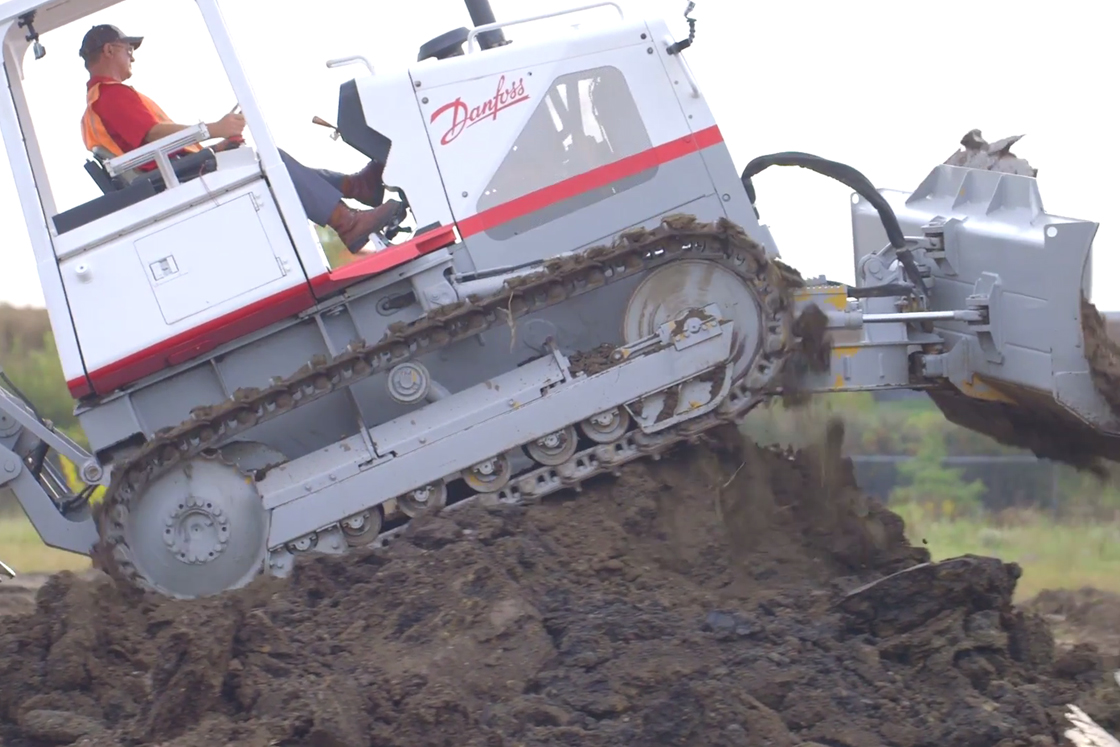 Best-in class features for world-class performance
Best-in-class length, width and height make the X3 pump more compact than competitor pumps.
Improved accuracy ensures the X3 pump delivers the lowest amount of hysteresis (variation) of any closed-circuit piston pump in its class.
Single and back-to-back configurations allow you to choose the X3 pump configuration that's best-suited for your mobile application needs.
Designed with Danfoss quality to deliver impressive durability
Swash roller bearing more reliably manages flow position in extreme conditions.
Proven rotating group has demonstrated decades of reliable performance in the field.
Improved solenoid protection helps reduce damage in transit and during machine operation.
Pro-FX Ready
Danfoss' advanced class of Pro-FX Ready products allows manufacturers to design and deliver smarter machines that:
Intelligently adapt and dynamically respond to changing demands and conditions
Optimize performance and maximize productivity while enhancing operator safety
Teletrucks
Telehandlers
Aerial work platforms
Boom lifts
Specialty harvesters
Forestry equipment
Sprayers
Turf equipment
Pavers
Curbers
Concrete buggies
Industrial equipment
Visit PowerSource
Visit PowerSource to view product specifications, literature and helpful tools like product configurators, 2D/3D models, Cross reference, crimp specs and many more.