Superior performance
Combining the best properties of nylon and polyester thermoplastic hoses, our new-to-the-world Synflex Optimum thermoplastic hydraulic hose portfolio elevates the standard for performance, longevity and versatility to enable OEMs to design safer, more effective systems.
Light weight - 2X lighter than equivalent wire braided rubber hoses
Long life - Highly abrasion resistant cover
Tailored application - Multi-line bonding and thermoforming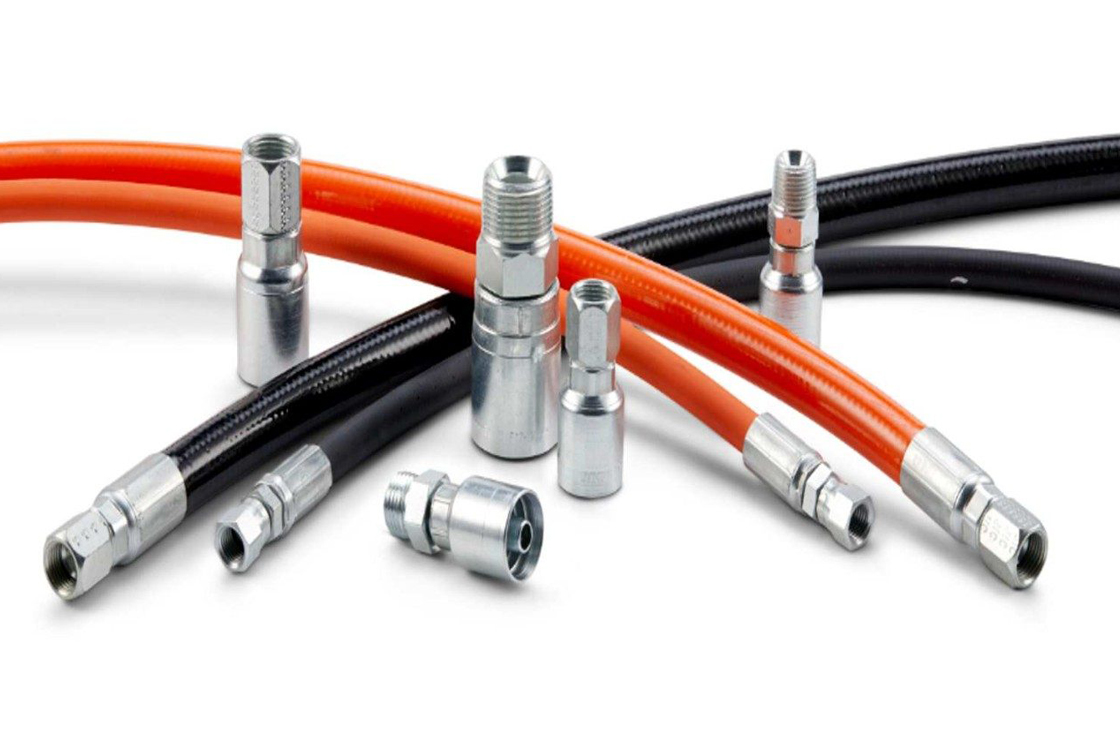 Empowering systems you've imagined— without limitations.
Danfoss' Synflex Optimum thermoplastic hydraulic hoses and fittings empower you to reimagine design. Our system engineered portfolio offers streamlined product configurations that make it easy to find the perfect combination for every application. And our commitment to innovation includes the design and technical support needed to develop more efficient, safe and productive systems.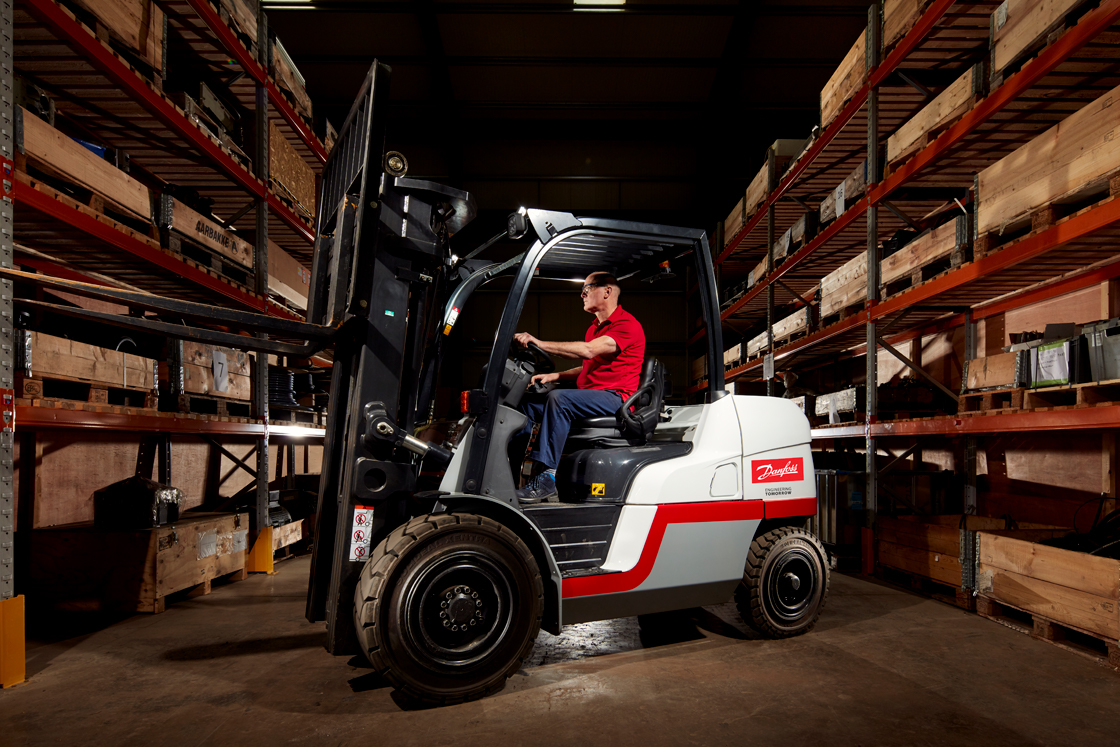 Designed for tough jobs
Unlike traditional rubber hydraulic hoses, thermoplastic hydraulic hoses are built to withstand extreme environmental conditions and high abrasion applications. Constructed with the best properties of both nylon and polyester hoses, Danfoss new-to-the-world hose composition elevates the standard for performance, longevity and versatility.
Hose benefits
Smaller OD: Synflex Optimum hoses have smaller outside diameters than rubber braided hoses with an identical internal diameter
UV/Ozone protection: The TPU and polyester outer cover resists ozone, ultraviolent light and aging.
Chemical resistance: Thermoplastic composition prevents absorption of most oils and hydraulic fluids. Multiple configurations provide chemical compatibilities not found in rubber hoses.
Lighter weight: 2X lighter than equivalent wire-braided rubber hoses—reducing machine weight and power requirements.
Higher abrasion resistance: The TPU and polyester outer cover exceeds the stringent abrasion requirements specified by today's forklift and telehandler manufacturers.
Long lengths: Longer hose lengths mean less scrap and fewer coupling junctions. Hoses come in lengths of up to 500m (1,640 ft.) for the large hose size and up to 1,500 (4,921 ft.) for smaller sizes.
Noise reduction: Special hose reinforcement reduces machine noise.
Clean system: The Synflex composition does not degrade or contaminate filters and valves. Synflex hoses help maintain a cleaner system
Permeation resistance: Thermoplastic hoses offer better permeation resistance against gases than rubber hydraulic hoses
Temperature resistance: Improved hose functionality over a wide temperature range—from -54°C (00° F) up to 94°C (00° F)
Custom thermoforming: Danfoss thermoforming process allows for hoses to be molded into configurations that match system design resulting in tighter routing, faster machine building and optimized performance.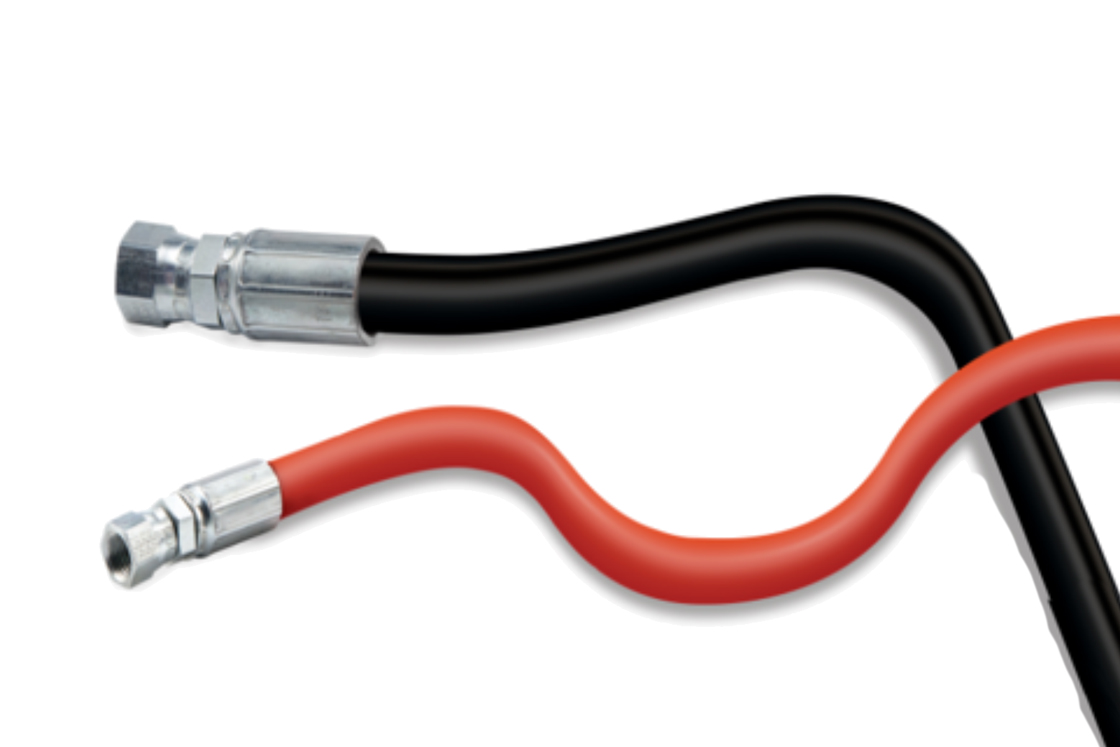 Custom thermoforming capabilities
As the pioneers of thermoforming technology, Danfoss has taken the lead in overcoming hose routing and installation obstacles. Our application engineers work with customers developing designs and configurations that solve problems and improve manufacturing throughput.
Benefits:
Tighter routing
Faster system building
Optimized machine performance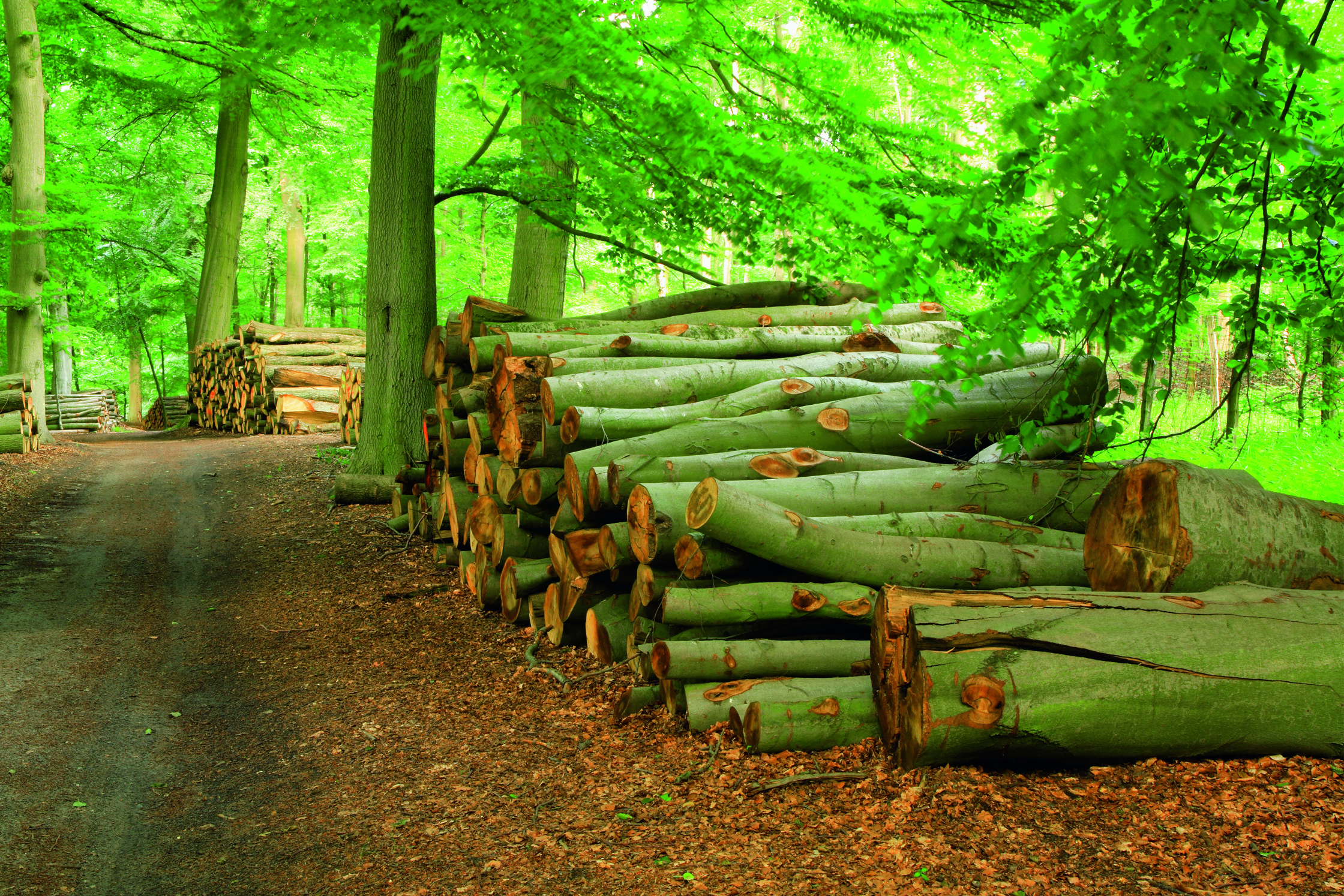 Applications
Aerial lifts
Chemical transfer
Forestry delimber
Marine steering
Fork lifts
Utility vehicles
General hydraulics
Horticulture
Visit PowerSource
In our digital catalog you can find product specifications, literature and helpful tools like product configurators, 2D/3D models, cross reference, crimp specs and many more.