Superior performance
Innovative, non-collapsible Synflex by Danfoss subsea hoses are built to meet and exceed the most demanding industry requirements. Specializing in producing long, continuous lengths of hose, our world-class operations have manufactured millions of feet of high-quality subsea hose for diverse applications all over the world.
Longevity - Rigorous hose qualification ensures long hose service life
Robust construction - Able to withstand high pressures
Extreme length - Long and continuous lengths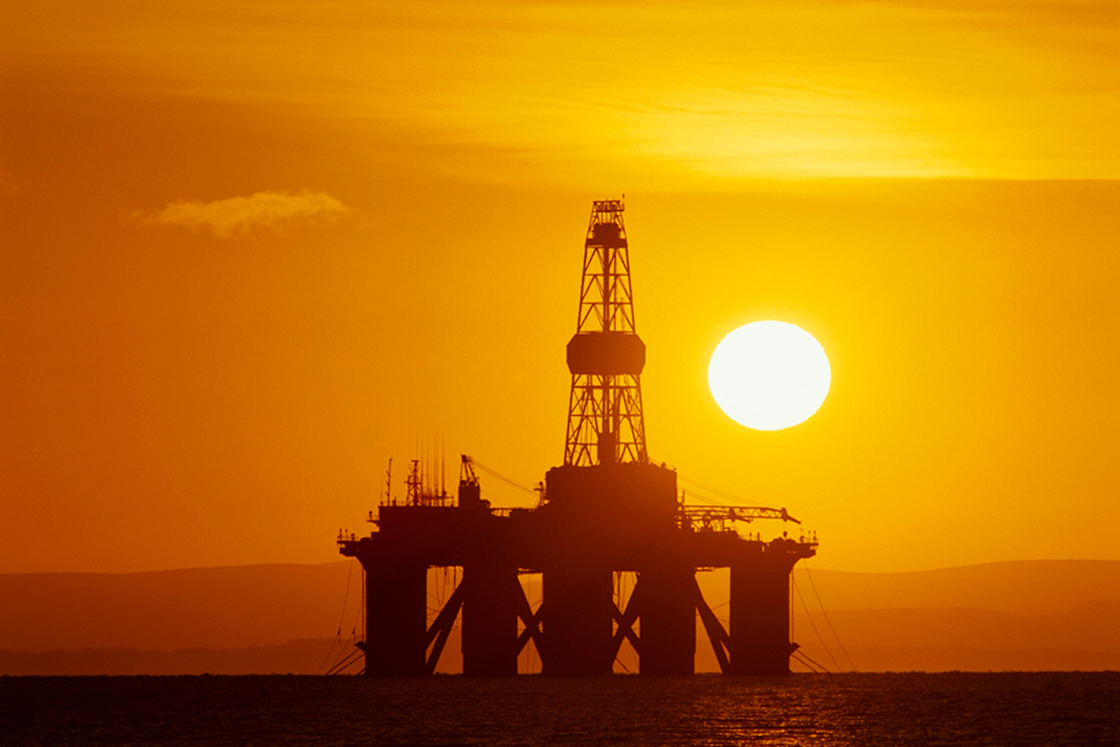 Delivering high performance under high pressure
For more than 60 years, Danfoss has provided innovative Synflex hose products for subsea applications. Our engineers are experts in understanding material properties and solving technical problems. Synflex bundles are built to meet and exceed the most demanding requirements, including API 17E and we specialize in producing long continuous lengths of subsea hose.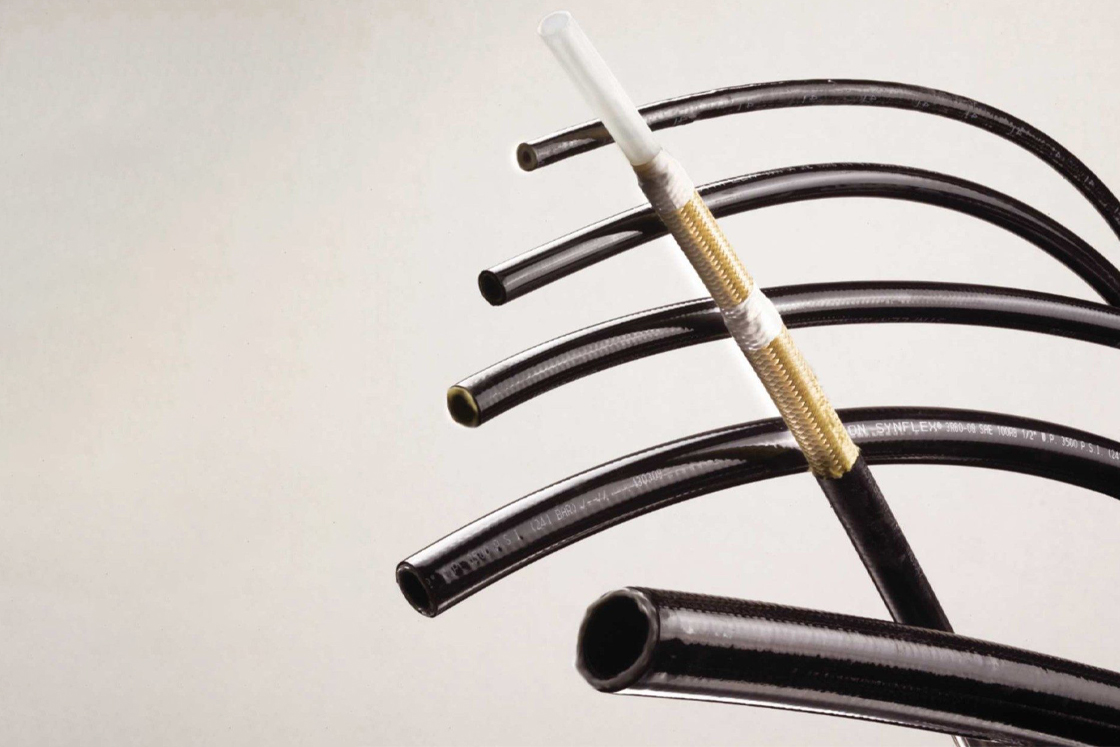 Synflex high pressure hose
From the beginning, Synflex has been synonymous with quality and innovation. At its core, Synflex High Pressure Hose is a smooth, seamless, continuous extrusion of Nylon 11 Besno P40 TLO. The hose is reinforced with premium aramid fiber and jacketed with a highly UV resistant thermoplastic for long term aging and resistance to hydrolysis. Long continuous lengths are available for subsea bundles and single line applications.
Features and benefits
Available in 3,000, 5,000, 10,000, and 15,000 psi working pressures
The ultimate problem-solving hose for high pressure applications
Multiple sizes to meet many needs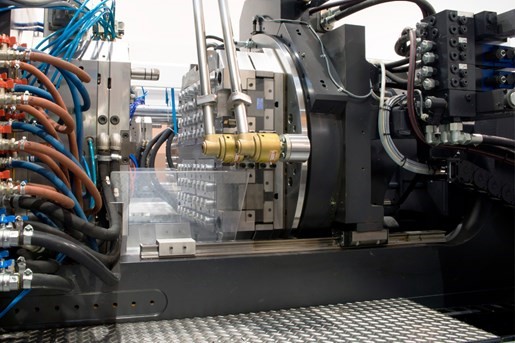 Applications
Hydraulic Flying Leads
Workover Umbilical Component
Hot Lines
Chemical Injection
Water Injection
Nitrogen Injection
Blow out prevention bundles and hot lines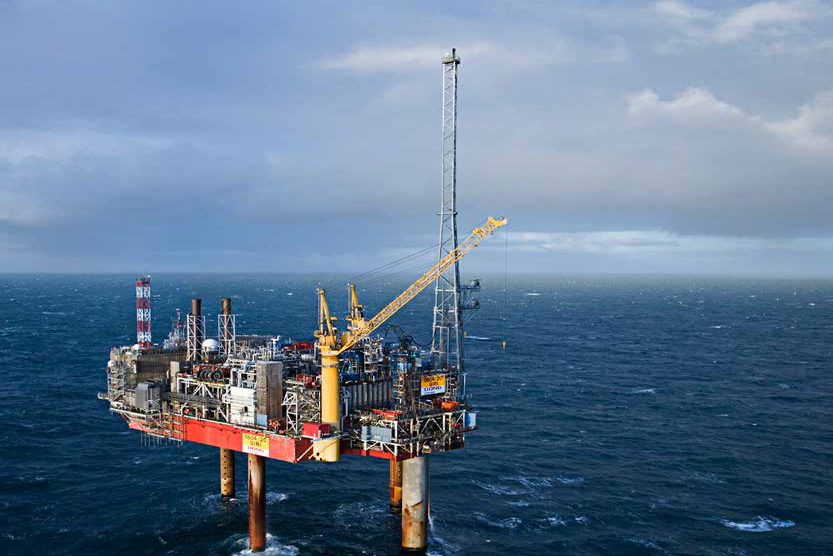 Leading the industry in deepwater drilling
Engineered to withstand the extreme pressures and temperatures of subsea environments, Synflex Subsea Blow Out Prevention (BOP) Bundles and Hot Lines enable faster and more effective response to subsea events. With Synflex hose available in lengths up to 10,000 feet, hydraulic blowout prevention systems can now be extended to even greater depths to help keep systems running, safely and reliably.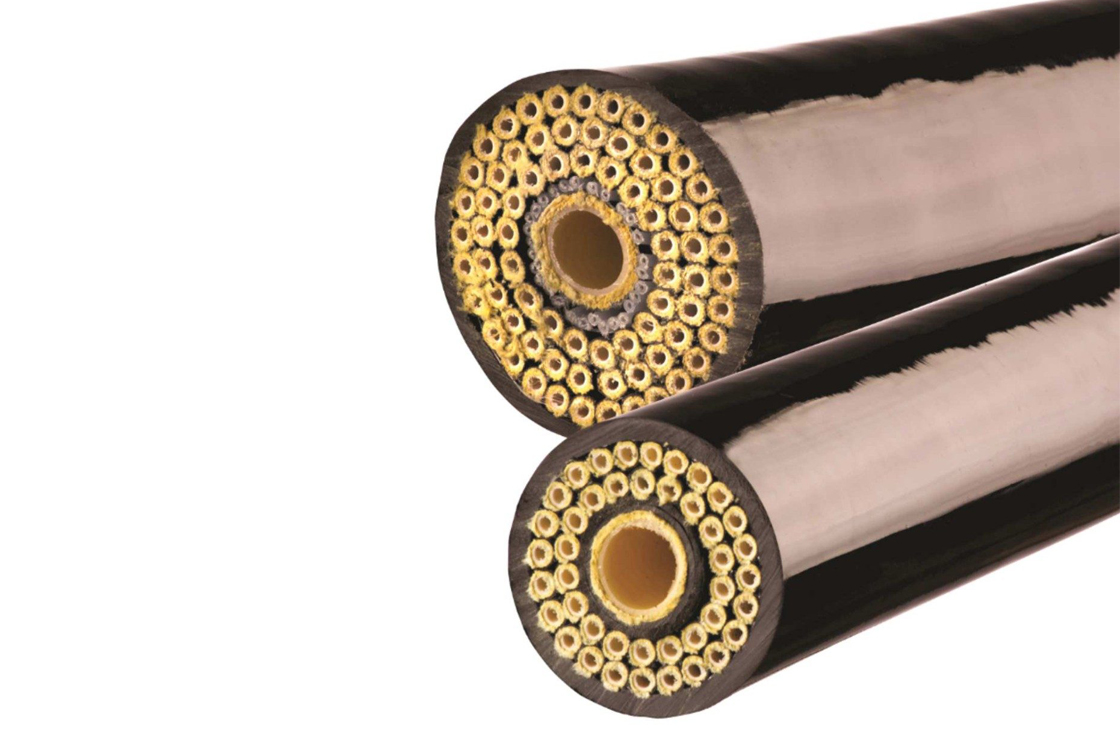 Applications
BOP Pod hose bundle for subsea drilling

Intervention control bundles
Methanol injection
Other injection and controls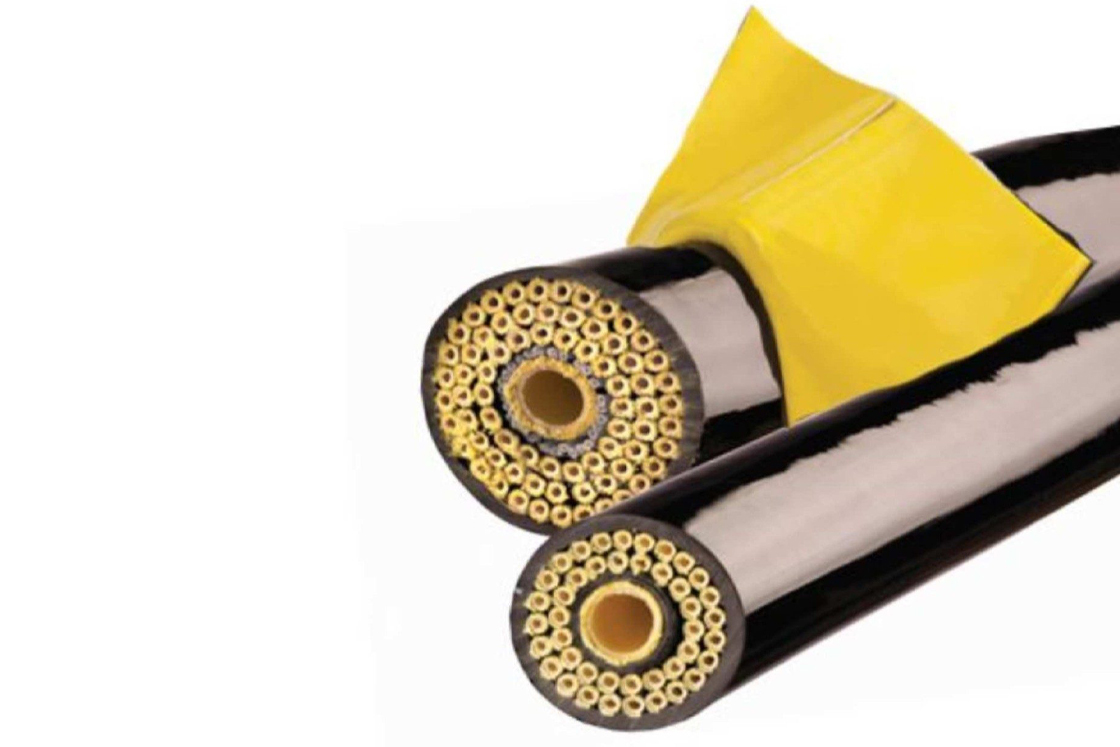 Features
Working Pressure. BOP Pod hoses are available in 3,000 psi and 5,000 psi ratings.
Other control bundles are available in pressures up to 15,000 psi.
API 17E. Most of the hoses produced by Danfoss for subsea production applications are fully API 17E tested and compliant.
Long continuous lengths. Danfoss makes Synflex bundles and hot lines over 10,000 feet long. Our reinforcing processes enable long lengths and reduced splicing.
When you work with Danfoss, you can count on a comprehensive range of products that are designed for harsh and hazardous operating environments that are part of the day-to-day requirements of your industry.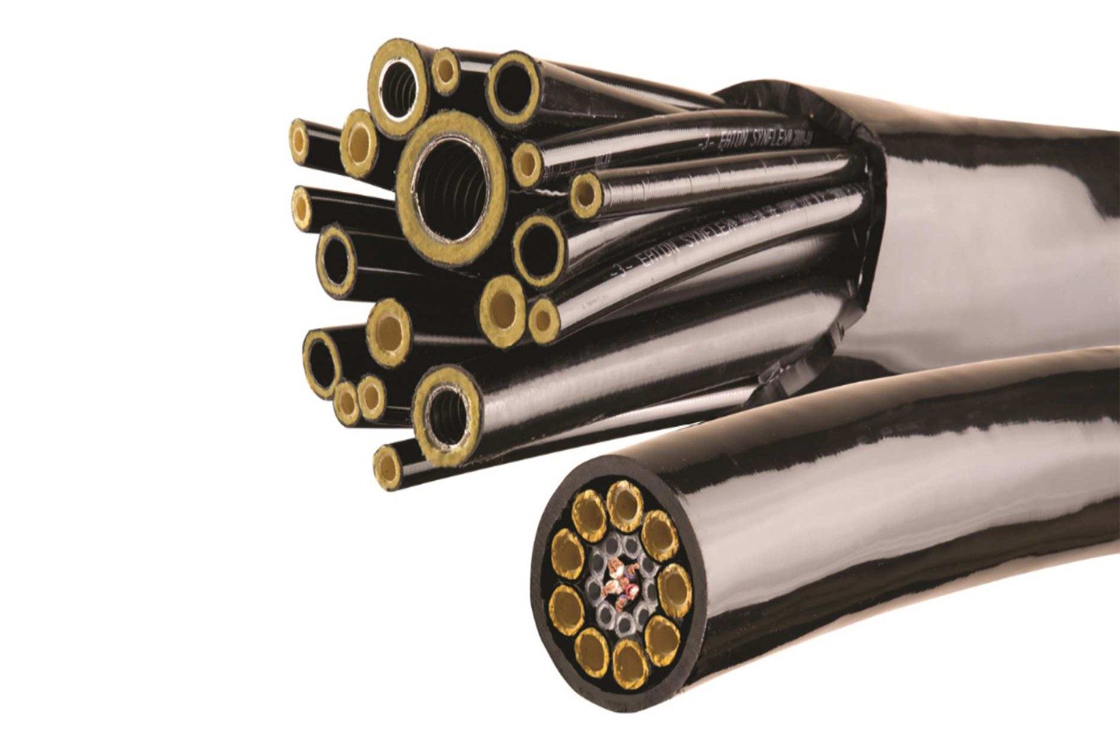 IWOC bundles (Intervention workover control bundles)
Configured for multiple tasks including hydraulic control, chemical injection and signaling. Intervention workover control bundles can be comprised of high pressure hose, electrical cables and fiber optics.
 
Applications
IWOC
Configured for Multiple Tasks
Hydraulic Control, Chemical Injection, Signaling
Optic Fiber, Electric, Hydraulic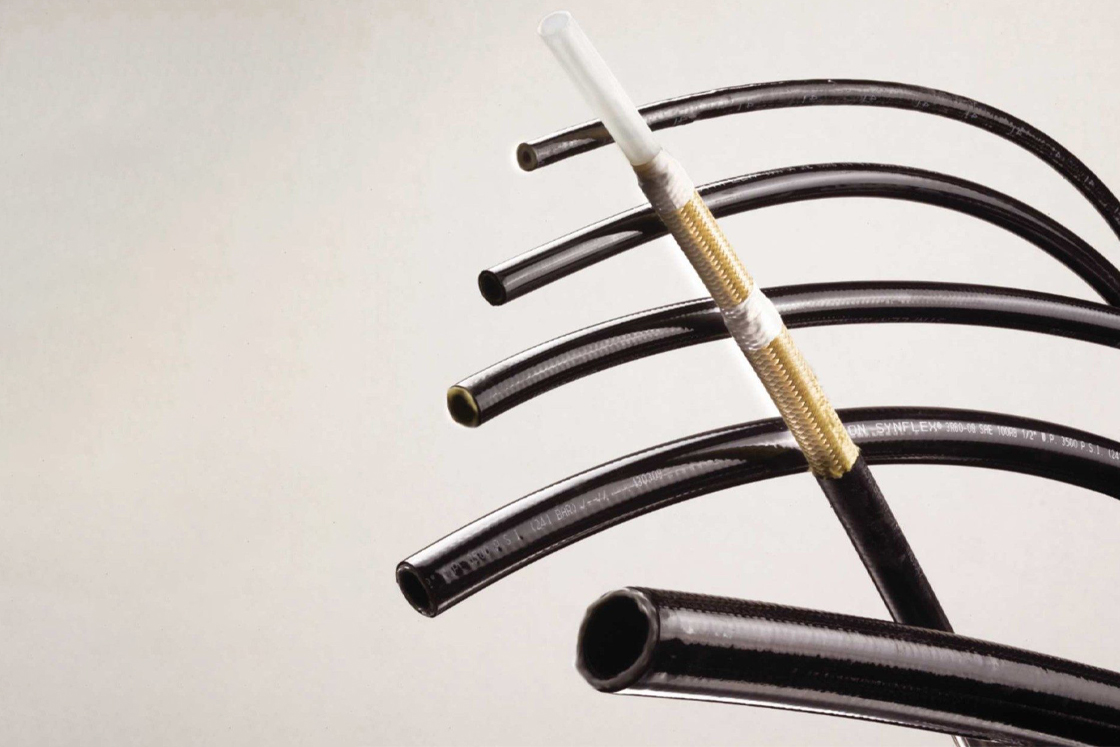 Highly collapse-proof resistant hose
Synflex  Subsea HCR Collapse Proof Hoses are reinforced with premium aramid fiber bonded to the core tube and cover. The tube is a smooth, seamless, continuous extrusion of Besno Nylon 11 P40 TLO, and the flexible 316 stainless steel interlocking metal carcass is capable of withstanding over 5,000 psi differential pressure.
 
Applications
Hydraulic Flying Leads
Workover Umbilical Component
Hot Lines
Chemical and Water Injection
Visit PowerSource
In our digital catalog you can find product specifications, literature and helpful tools like product configurators, 2D/3D models, cross reference, crimp specs and many more.
Documents

| Type | Name | Language | Valid for | Updated | Download | File type |
| --- | --- | --- | --- | --- | --- | --- |
| Brochure | Synflex Optimum Lubrication Brochure | English | Multiple | 17 Apr, 2023 | 3.1 MB | .pdf |