Braided and spiral
Danfoss has a full range of braided and spiral hydraulic hoses to meet the requirements of all low, medium and high-pressure hydraulic applications. Whether you need high-performance hoses for critical systems or standard hoses for others, our complete portfolio has you covered.
Our family of brands:
Aeroquip
Weatherhead
Winner
The right solutions by applications.
Danfoss offers both premium high performance and standard tier hoses and fittings to provide a complete system matched offering.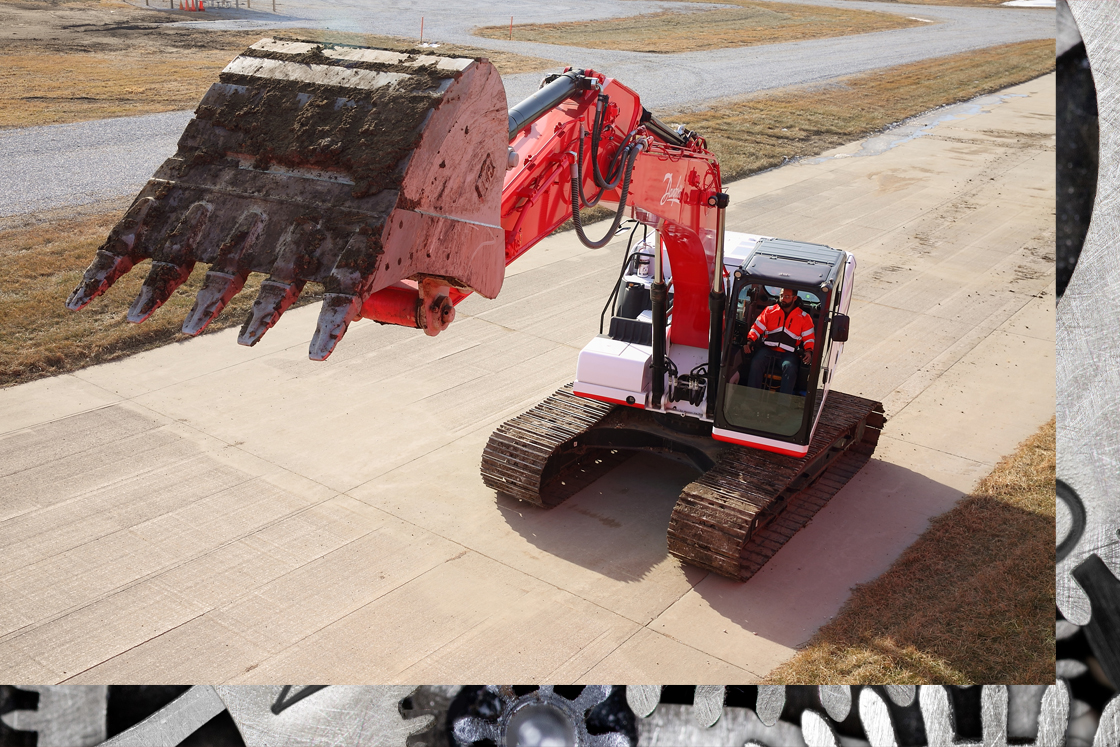 Premium high-performance
Impulse 150%
300K cycles
121ºC
High frequency flexing
High pressure impulse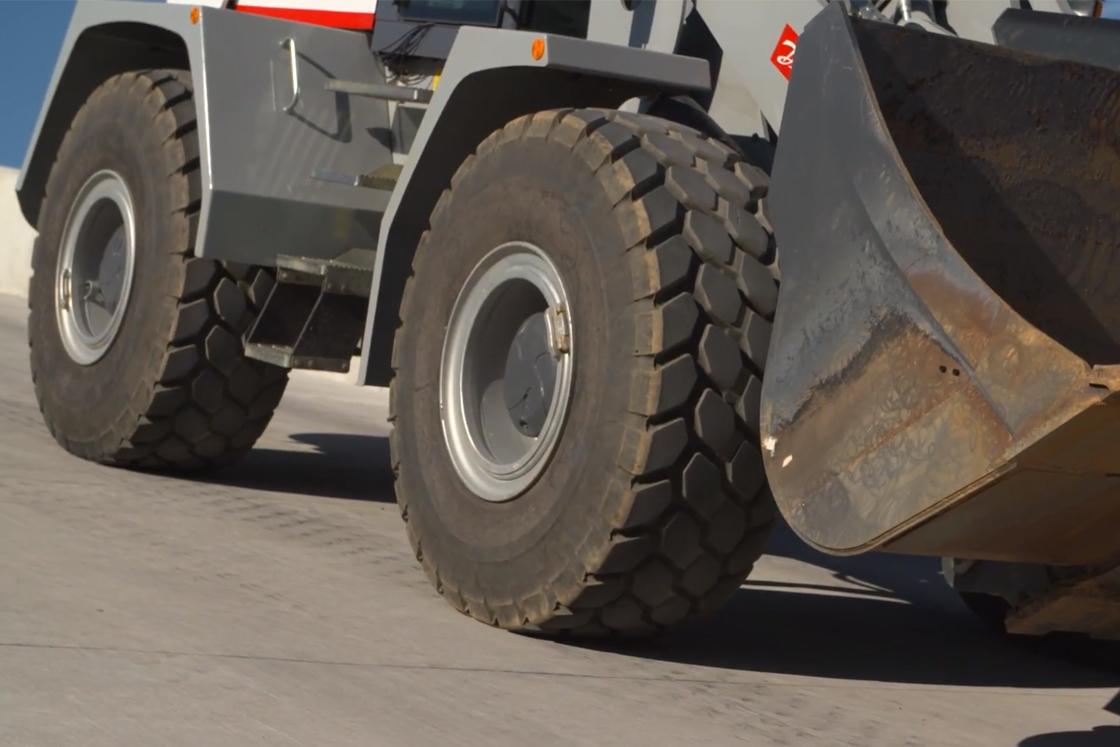 Premium applications
Front end drive
Variable speed drive
Hydrostatic drive
Unloading auger cylinder
Standard performance
Impulse 133%
200K cycles
100ºC
Normal frequency flexing
Normal pressure impulse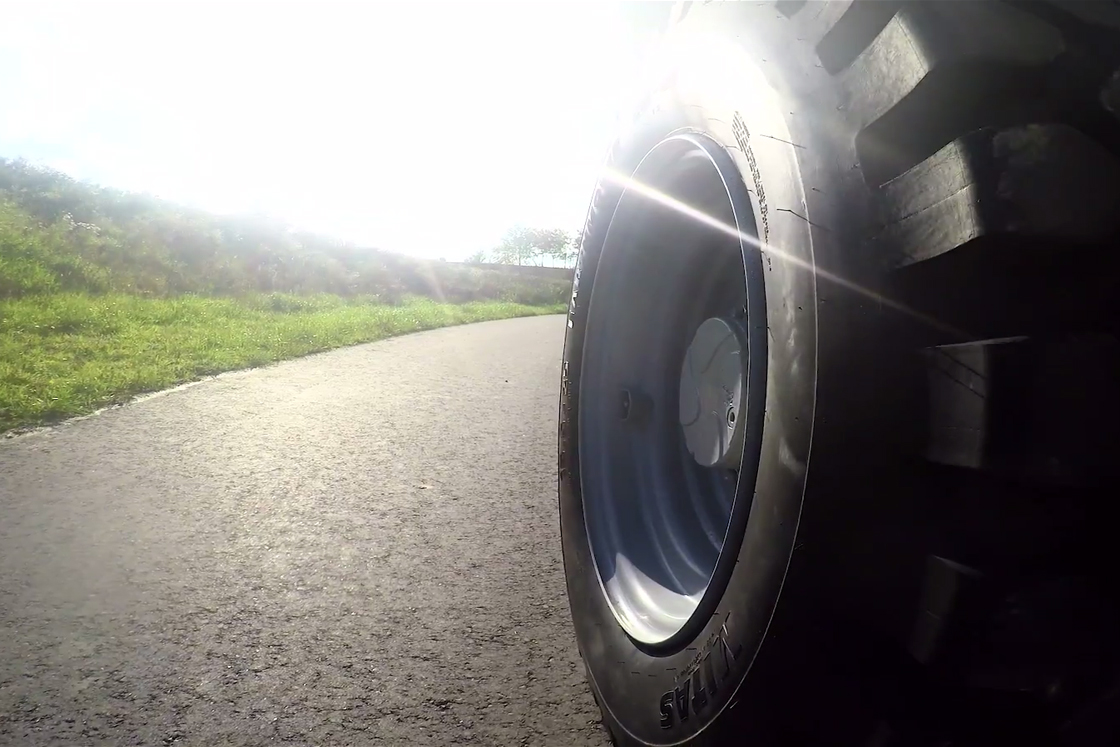 Standard applications
Suction and return manifold
Main engine gear lube
Straw spreader
Steering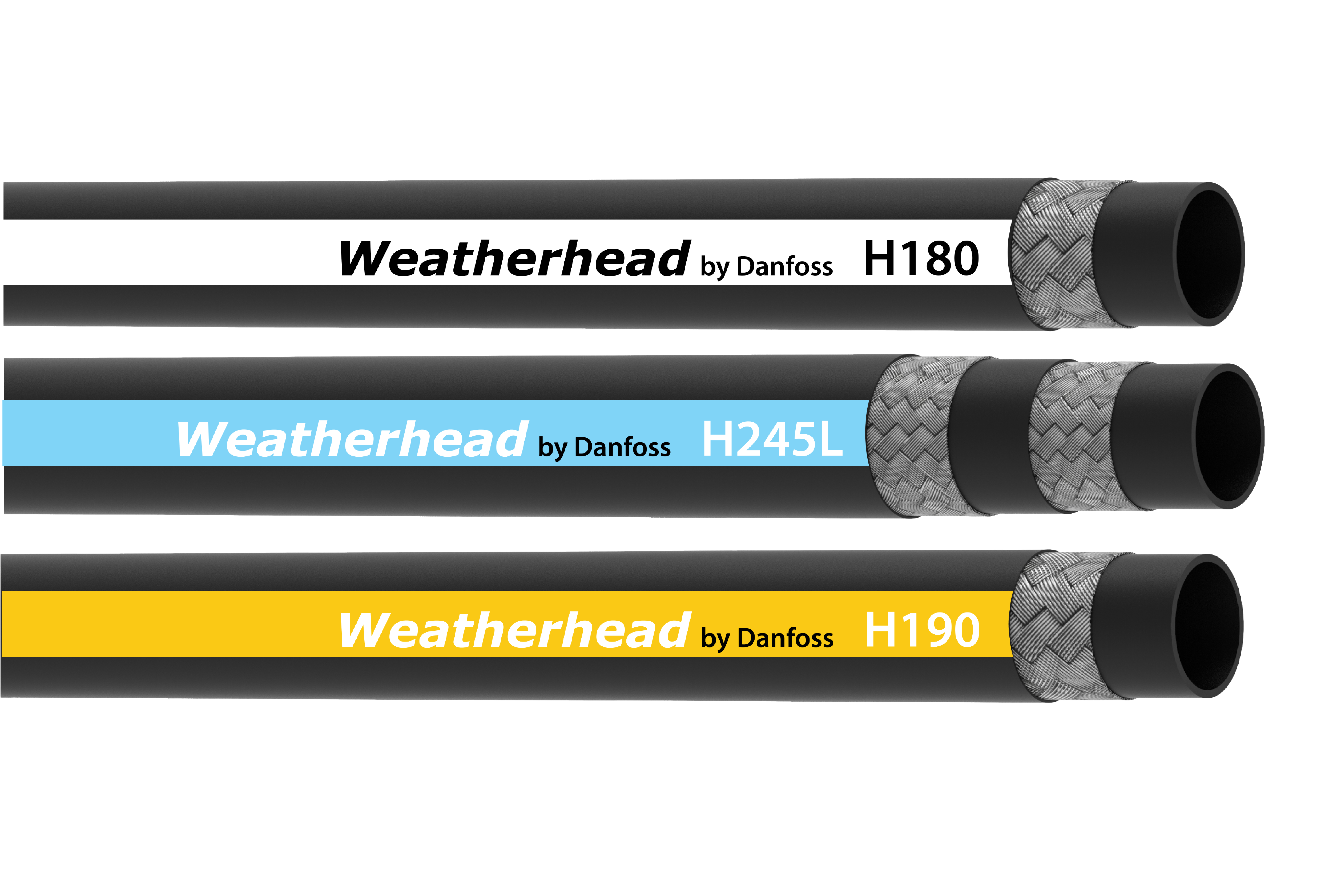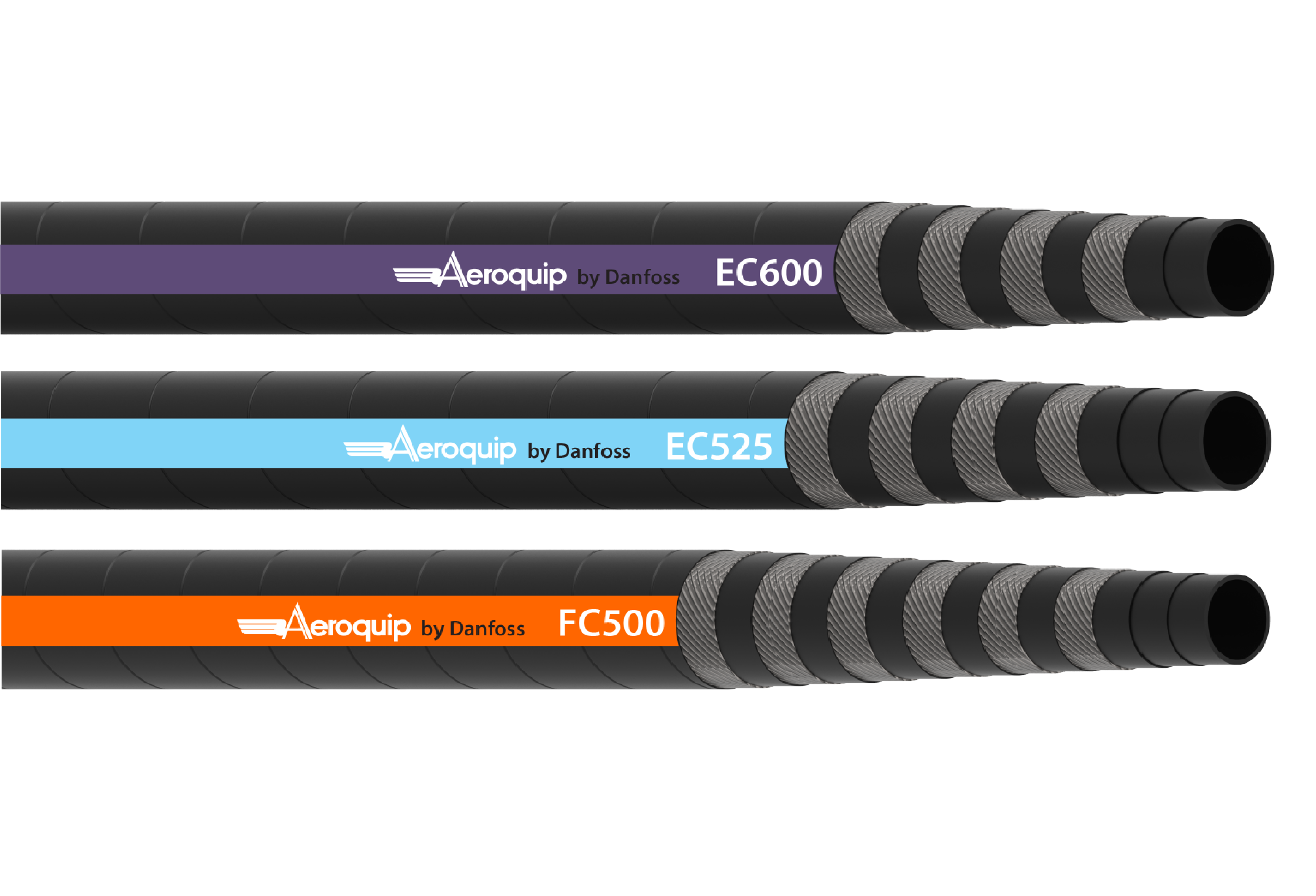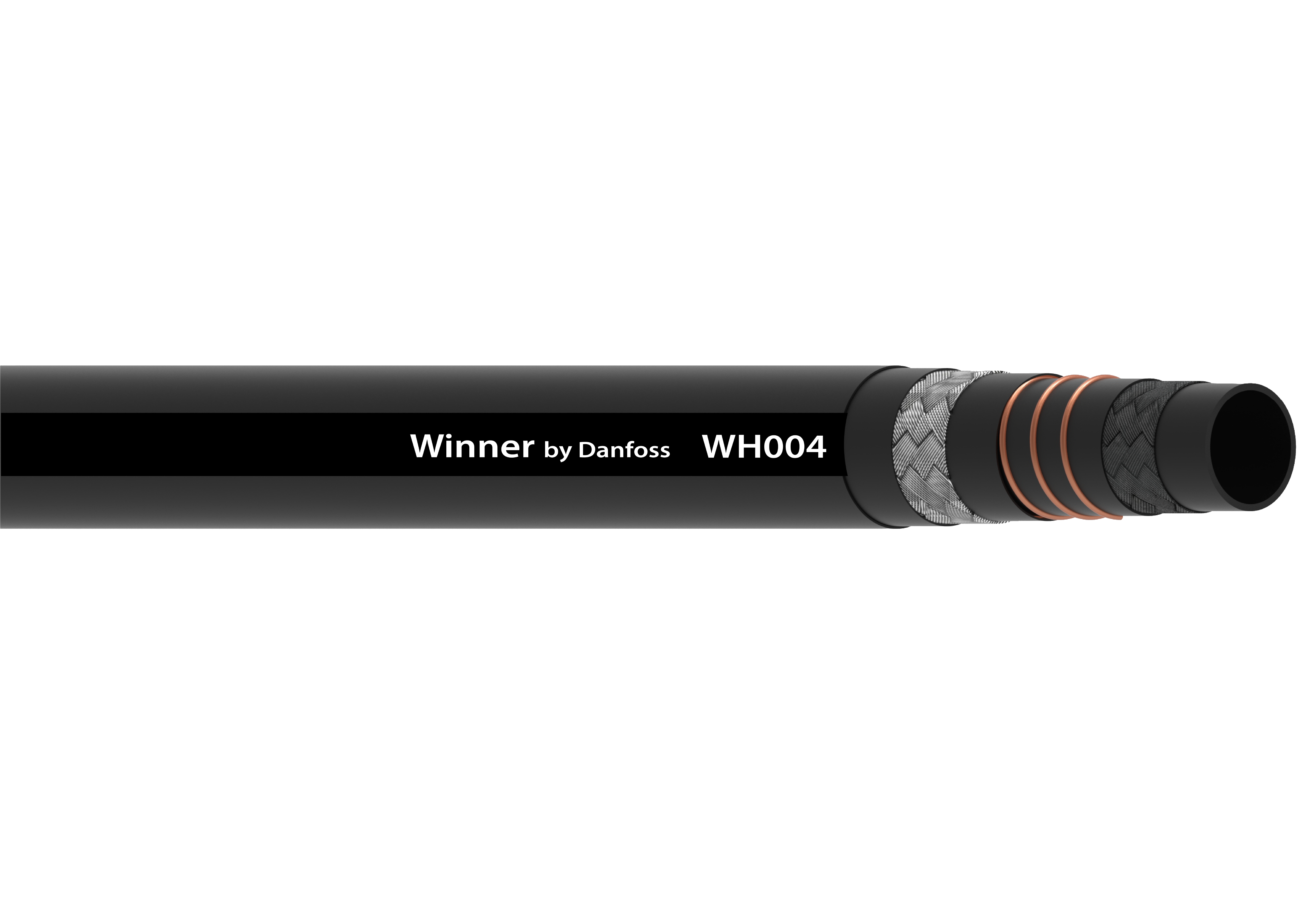 Visit PowerSource
In our digital catalog you can find product specifications, literature and helpful tools like product configurators, 2D/3D models, cross reference, crimp specs and many more.
Coming soon...
Coming soon...
Documents

| Type | Name | Language | Valid for | Updated | Download | File type |
| --- | --- | --- | --- | --- | --- | --- |
| Promotion material | Aeroquip by Danfoss 1A Wall Chart | English | Multiple | 15 Dec, 2022 | 1.5 MB | .pdf |
| Promotion material | Aeroquip rubber hydraulic hose Wall Chart | English | Multiple | 20 Oct, 2023 | 3.7 MB | .pdf |
| Catalog | Americas Core Aeroquip Rubber Hydraulic Catalog | English | Multiple | 18 Jul, 2023 | 81.0 MB | .pdf |
| Catalog | Core crimp machines and tooling master catalog AMER | English | Multiple | 02 Nov, 2022 | 11.3 MB | .pdf |
| Promotion material | Danfoss 4S/6S Wall Chart | English | Multiple | 15 Dec, 2022 | 1.4 MB | .pdf |
| Brochure | Fluid Conveyance Services Guide | English | Multiple | 14 Apr, 2023 | 1.8 MB | .pdf |
| Promotion material | Weatherhead rubber hydraulic hose Wall Chart | English | Multiple | 27 Sep, 2023 | 3.8 MB | .pdf |
| Catalog | Winner by Danfoss hose and fittings NAMER | English | United States | 07 Nov, 2022 | 14.2 MB | .pdf |
| Promotion material | Z Series Wall Chart | English | Multiple | 14 Sep, 2023 | 1.6 MB | .pdf |