The perfect fit
Find the perfect fit for any fluid conveyance application with precision-machined adapters from Danfoss. Offered in carbon steel, stainless steel and brass, our adapters meet or exceed industry standards and are available in a wide variety of sizes and configurations to handle nearly any application challenge.
Dura-Kote plating - Superior corrosion resistance
Design flexibility - Thousands of styles to choose from
Higher operating pressures - Above SAE standards
Expand the equation. Achieve operating pressures up to 50% more than SAE.
Discover the additional value of using a Danfoss system of products designed to work together to achieve even higher operating pressures. When Danfoss hoses are combined with Danfoss TTC, Z-Series, or 4S/6S fittings and Danfoss adapters, assemblies can perform up to 50% higher pressures than the SAE rating.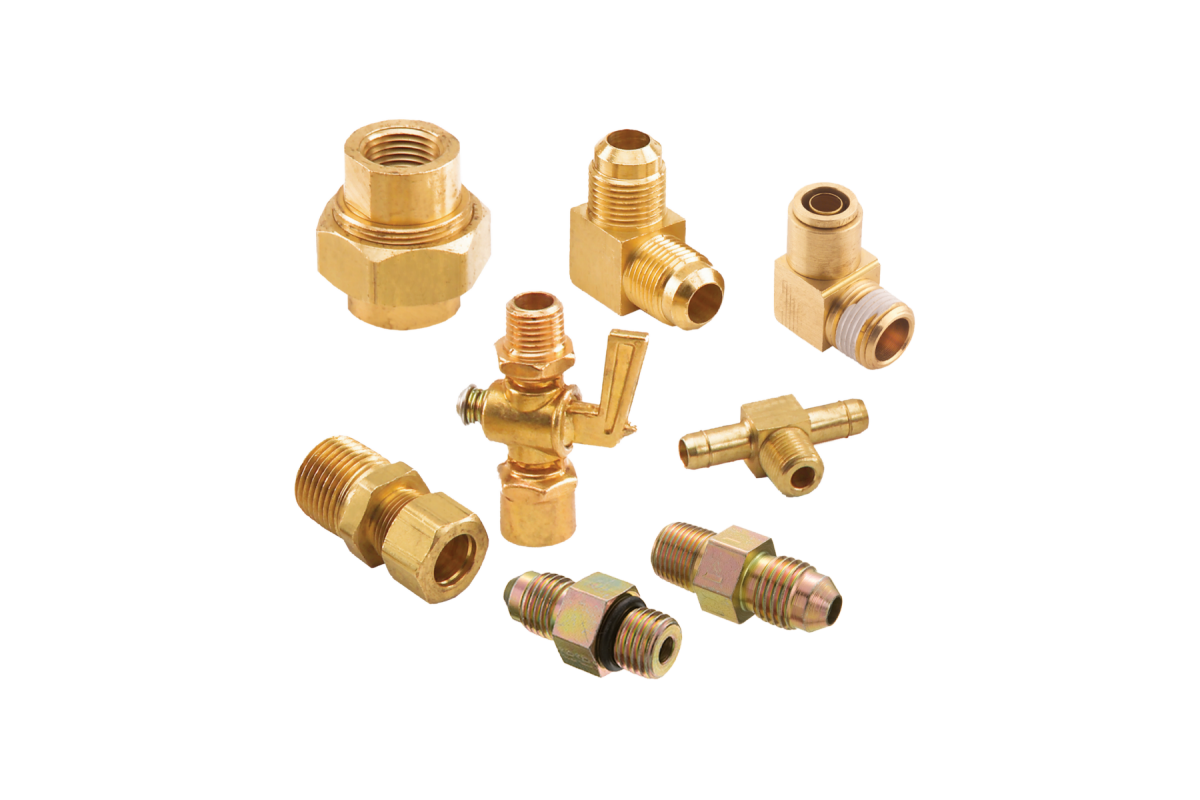 Danfoss brass adapters
Precision-machined, SAE-approved Danfoss brass adapters are manufactured out of durable UNS C36000 brass. This provides outstanding corrosion resistance for a variety of applications from air brake to hydraulic and pneumatic systems. Large, uniform wrench pad areas have standard dimensions for easy assembly and disassembly using standard open-end wrenches.
Some of the available brass adapters include:
SAE 45° flare
Pipe
Air brake
Polyline flareless
Self-align
Drain cocks
Valves
Molded tube compression
Plastic tubing
And many more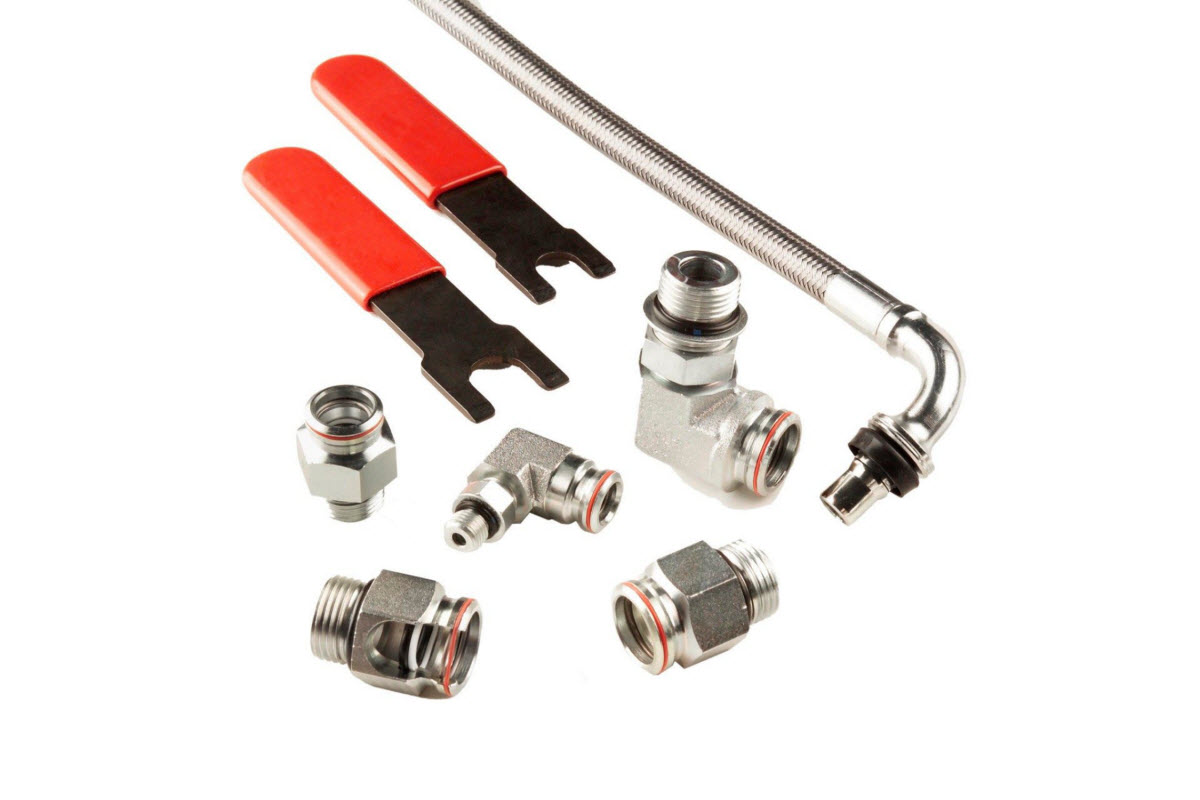 Danfoss STC Snap-To-Connect
Patented STC Snap-To-Connect products are threadless connectors that keep equipment up and running longer with simple, leak-free connections.
Danfoss has the broadest range of threadless connectors in the industry, and our patented STC technology excels in rigorous mobile applications in agriculture, construction, forestry, transportation, utility and lawn and turf. Because of their easy installation even in confined spaces, and virtually zero-leak performance (per SAE J1176), more than 25 million STC connections are currently in use worldwide.
STC benefits:
Fast reliable one-hand connections requiring no assembly tools
Eliminates cross-threading, over or undertorquing, and hose twisting
Virtually zero leak performance
Direct porting eliminates adapters to maximize cost savings
Resists external contamination
Allows easy disconnection with release tool
Dura-Kote plating advantage
Danfoss hose fittings now come with Dura-Kote plating, which gives you up to 1,000 hours of corrosion resistance. Dura-Kote is an innovative plating technology offers more corrosive protection for longer life, lower replacement costs, and improved appearance. This corrosion protection decreases the likelihood of leaking, which means less equipment downtime and greater productivity. Plus, there are no compatibility issues with Dura-Kote plating. The Danfoss hose fittings you rely on today will look, feel, and perform exactly the same.
Same form and functional capabilities
Same torque values and pressure ratings
Same silver appearance
Same procedures for assembly
Corrosion spreads- choose your components wisely!
In a 650 hours salt spray test Danfoss' family of components showed no corrosion migration in comparison to an assembly that combined an Danfoss fitting with competitor components. This test illustrates why it is so important to choose Danfoss components for your entire hose assembly.
Finding the Danfoss adapter number is easy using the cross-reference tool
Just type in the former Weatherhead and Aeroquip part numbers or competitive products to find the new Danfoss-branded part number.
Visit PowerSource
In our digital catalog you can find product specifications, literature and helpful tools like product configurators, 2D/3D models, cross reference, crimp specs and many more.