Monitoring saturation of hydraulic oil filters
Saturation of hydraulic oil filters is typically surveilled by mechanical devices with poor performance. This solution gives a poor indication when to change the filter due to saturation, causing contaminated oil or high viscosity of the oil caused by a too low temperature. By using a MBS 2050 pressure transmitter it provides a continuous indication on level of saturation which reduces downtime and wear and tear.
Typical specifications
Pressure range: 0.5 –3 bar
Accuracy: 1.0 % FS
Overpressure: 6 x FS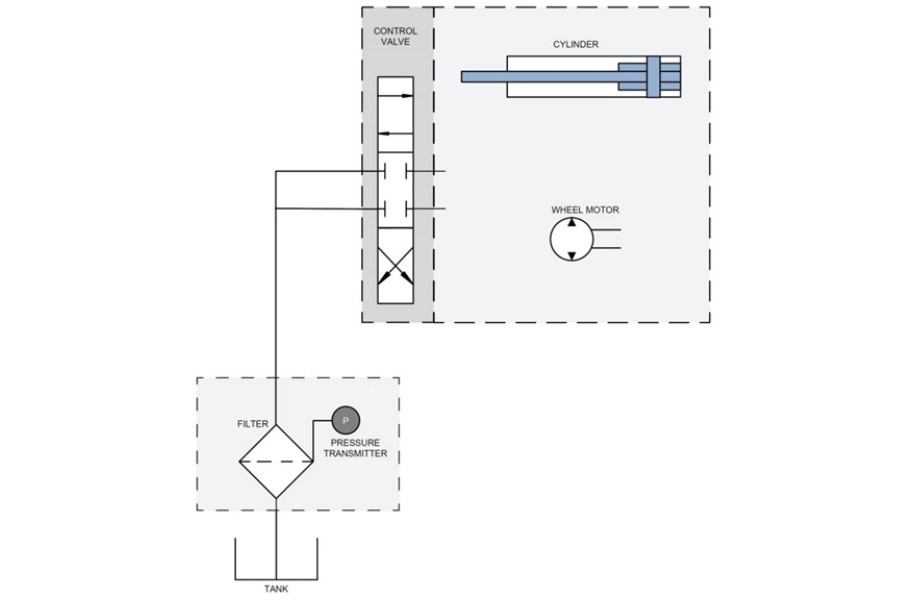 Features and benefits
Wide operating temperature range
Good vibration and shock stability
Zero drift due to excellent long term stability
Wide range of electrical and pressure connections
Wetted parts made of stainless steel
Coming soon...
Coming soon...