Electric floor heating is used as an effective and energy efficient way to provide heat for many of the most used rooms in a home while keeping energy costs low. Radiant floor heating systems are commonly installed in bathrooms, kitchens, and bedrooms but can also be used to provide extra warmth for rooms like the basement that are hard to heat with traditional air heating systems. Electric floor heating is easy to install and can be installed under all kinds of floor coverings such as ceramic tiles, natural stone, tiles (e.g. marble, terrazzo) and laminate.
Floor type: ceramic tiles, natural stone or terrazzo floors
Ceramic tiles and marble floors, granite and terrazzo are smart, easy to maintain, and almost indestructible. There are many advantages to choosing a stone floor. However, unheated stone floors are very uncomfortable.
On the other hand, cold stone floors can be combined with electric floor heating from Danfoss. Our LX heating cables or LX mats can be placed directly under the stone floor to help ensure warm feet and comfortable room temperatures.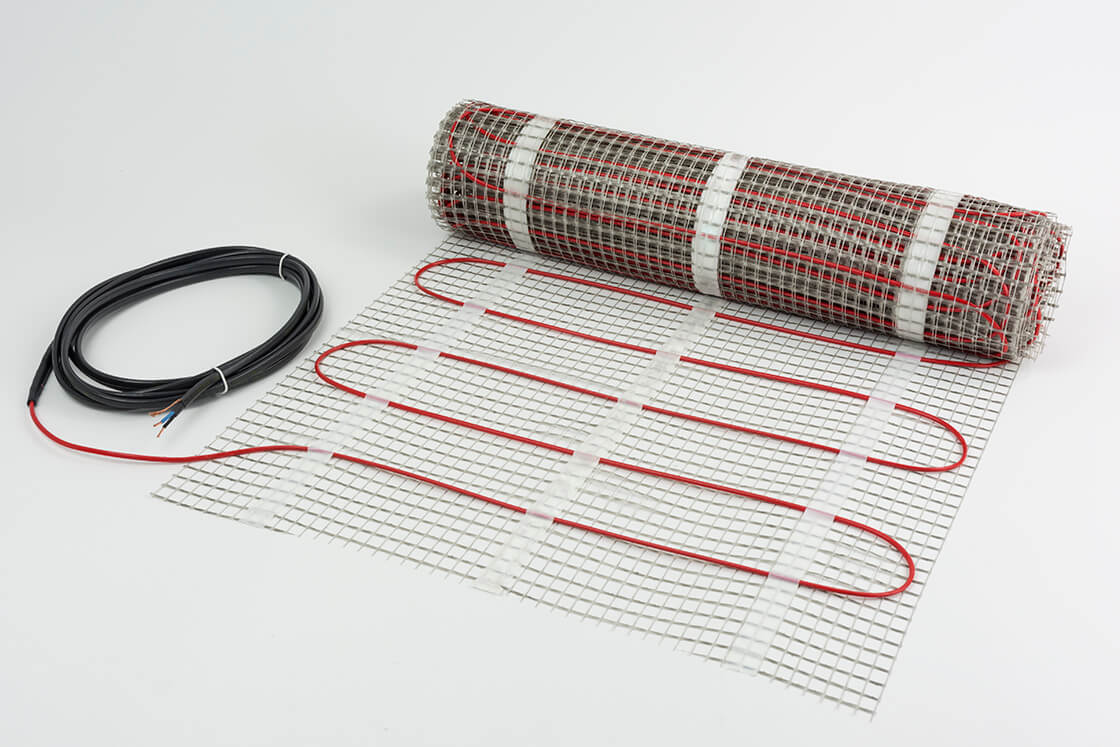 Danfoss LX Heating Mats
Save 70% of traditional installation time with Danfoss LX Heating mats that can easily be applied directly to your prep surface with their dual-adhesive, sticky backing.
Features and benefits
Comfort: Indulge in the soothing warmth of floor heating and enjoy the comfort you deserve.
Clean: Radiant floor heating is a very clean heat since it doesn't rely on forced air, which can circulate dust, allergens, and other air particles.
Safe: All of our electric floor heating products have been rigorously tested and are safety approved for wet locations.
Affordable: Electric floor heating is inexpensive if you put it in while you're already replacing or installing a floor. Unlike hydronic systems, an electric in-floor heating system doesn't require expensive pumps or water heaters.
Forced Air Alternative: Floor heating isn't loud like a central furnace, doesn't dry out the air, and requires no regular maintenance.
Flexible: Floor heating can be used as your primary heat source or as a way to add supplemental heat to rooms that are tricky to heat like the basement or a room above a garage.