Control your room heating and costs
Your home is your most important environment – this is the place where you eat, sleep, relax and raise your children. In regards to it, it is a little miracle if you would like to have a real room comfort without a constant adjusting of your thermostats. This could result in undesirable room heating and unnecessary energy costs.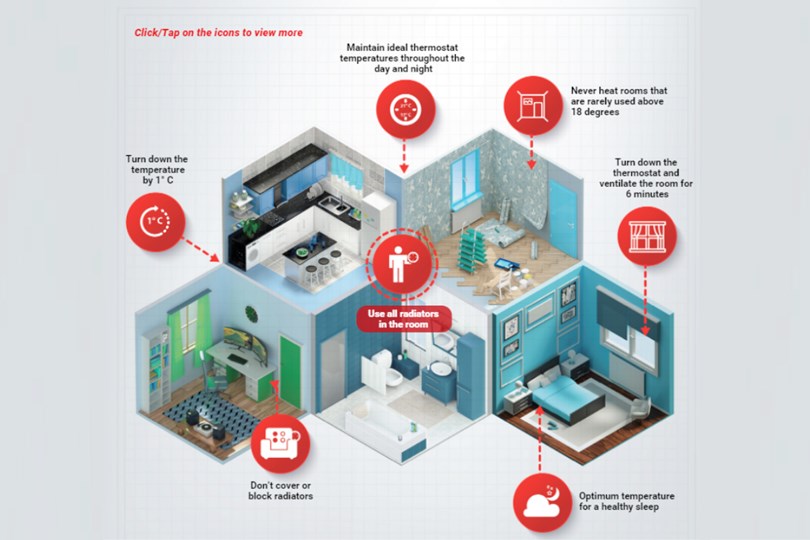 7 easy ways to save money on your heating bill
With energy prices on the rise, homeowners and renters alike are hunting for ways to reduce energy consumption and save money.
It is important that your radiator thermostat is free to measure the real temperature in the room. Here we have compiled top ten tips to help you to get the biggest efficiency out of your home thermostat.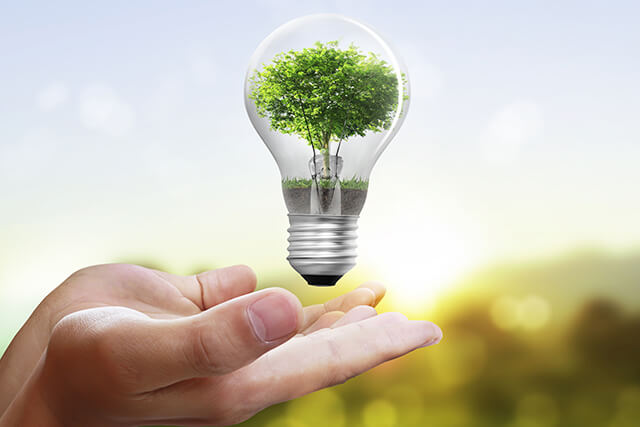 Tip #1: Comfort and energy savings
Equally and comfortably distributed heating makes it possible to lower the room temperature and still feel warm. For every degree the room temperature can be lowered, 5% energy is saved. 
Tip #2: Use all radiators in the room
Set the temperature control on all thermostats in the same room to the same level. You'll save nothing by turning one of your room thermostats down or off. The other radiators will have to work harder at heating your home, resulting in poorer heat distribution.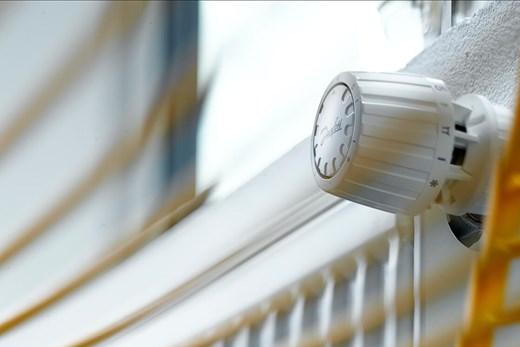 Tip #3: Don't cover or block your thermostat
Never cover or block your thermostat with items that may disrupt an accurate room temperature reading. These items may include clothes, curtains or furniture placed either over or in front of the thermostat.
The temperature around your thermostat should be the same temperature as in the rest of the room, so keep the air around it flowing freely.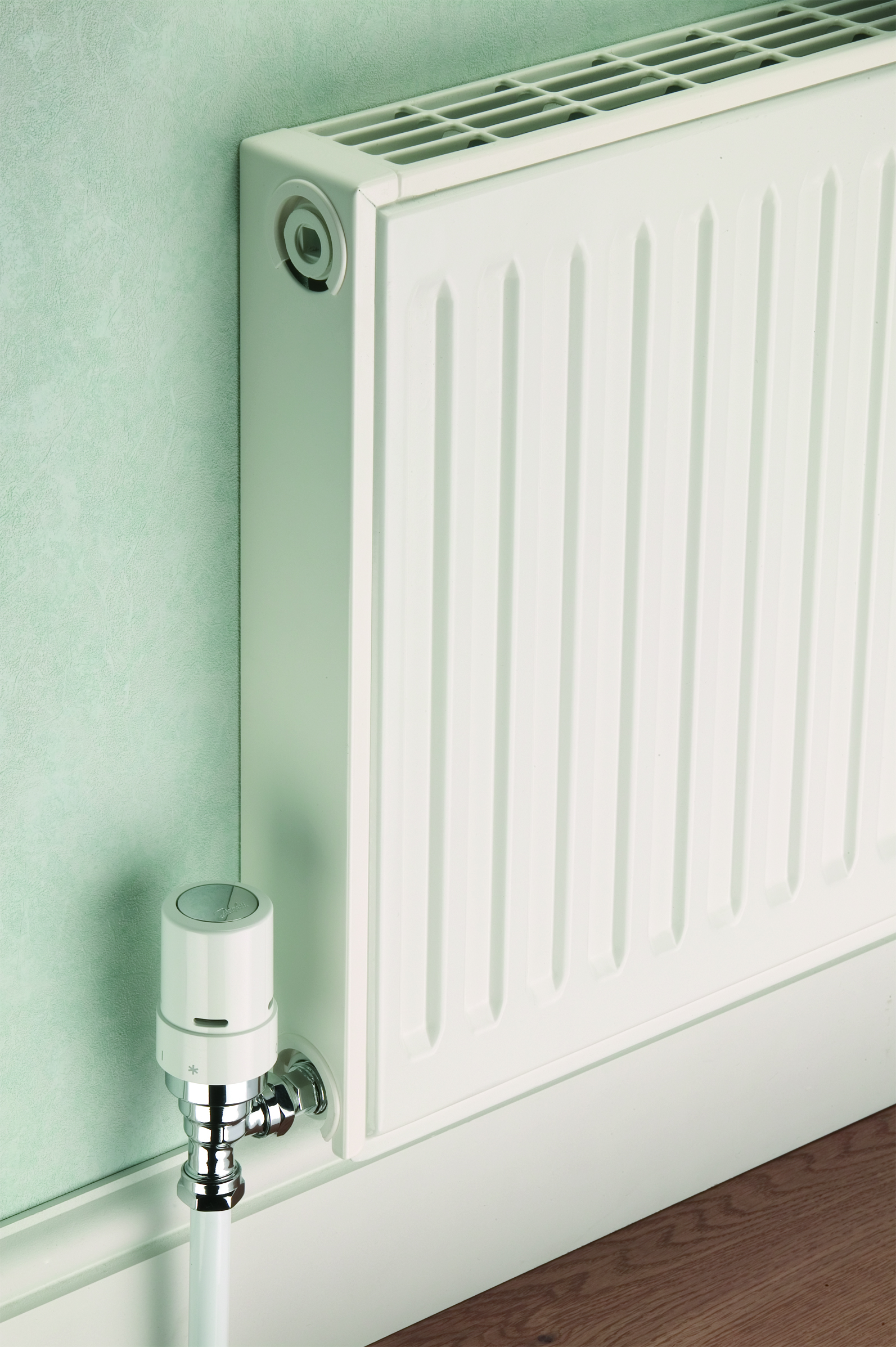 Tip #4: Set the levels and leave them alone
Constantly adjusting your room thermostats will not save energy … or money. Set the thermostats and let them control the room temperature on their own.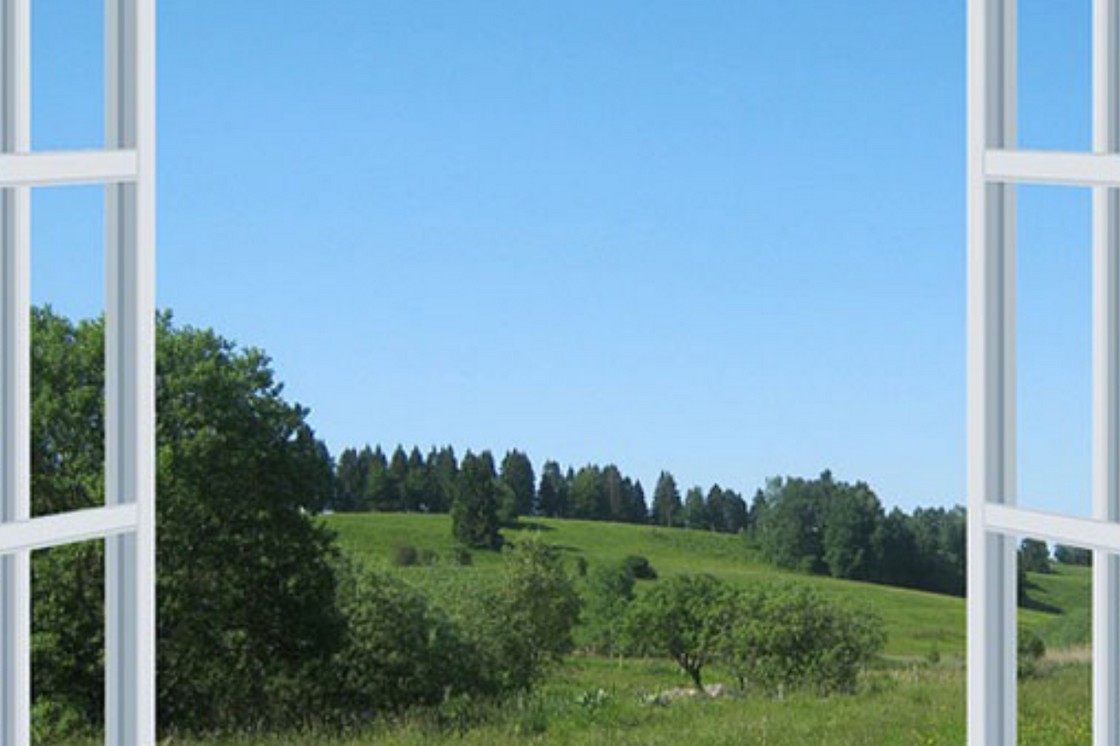 Tip #5: Turn off during ventilation
Shut down all the thermostats in rooms where ventilation is required. Leave the windows open for 5-6 minutes. When you're finished airing out the room, turn the thermostats back on in the same mode they were in prior to turning them off. If you don't turn down your thermostat, it will react to the draft by heating up automatically.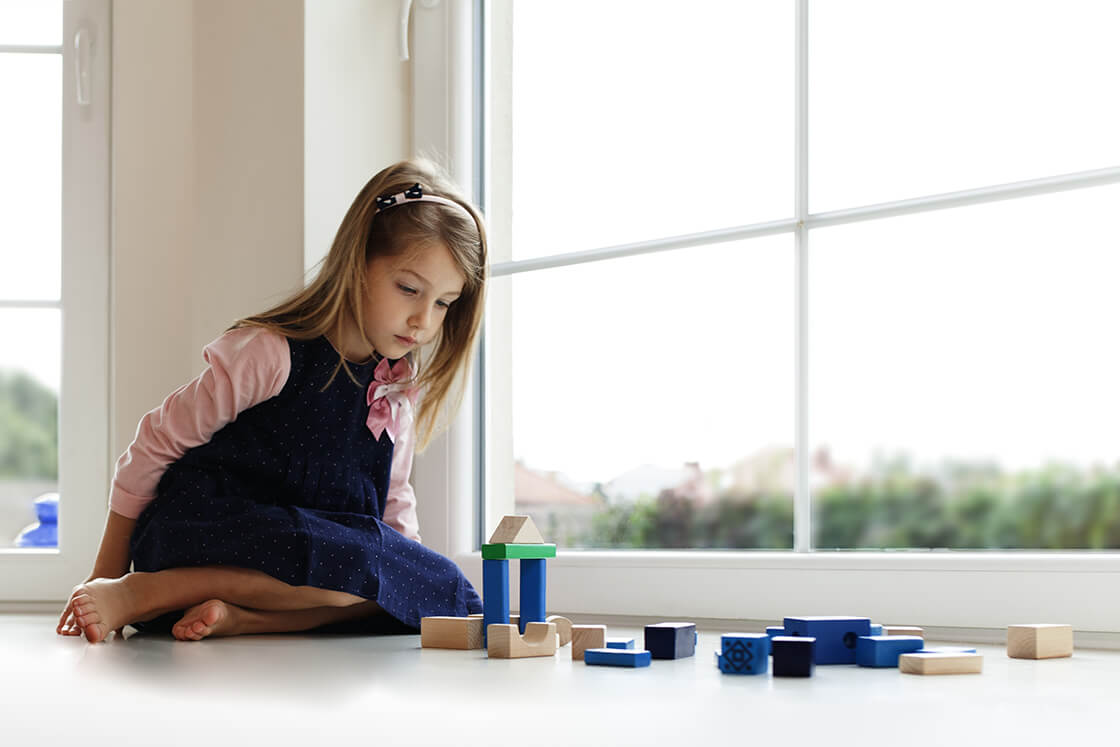 Tip #6: Regulate humidity levels
It's a good rule of thumb to air your rooms out every day – rain or shine. The humidity levels in the home should be no more than 40-50 percent.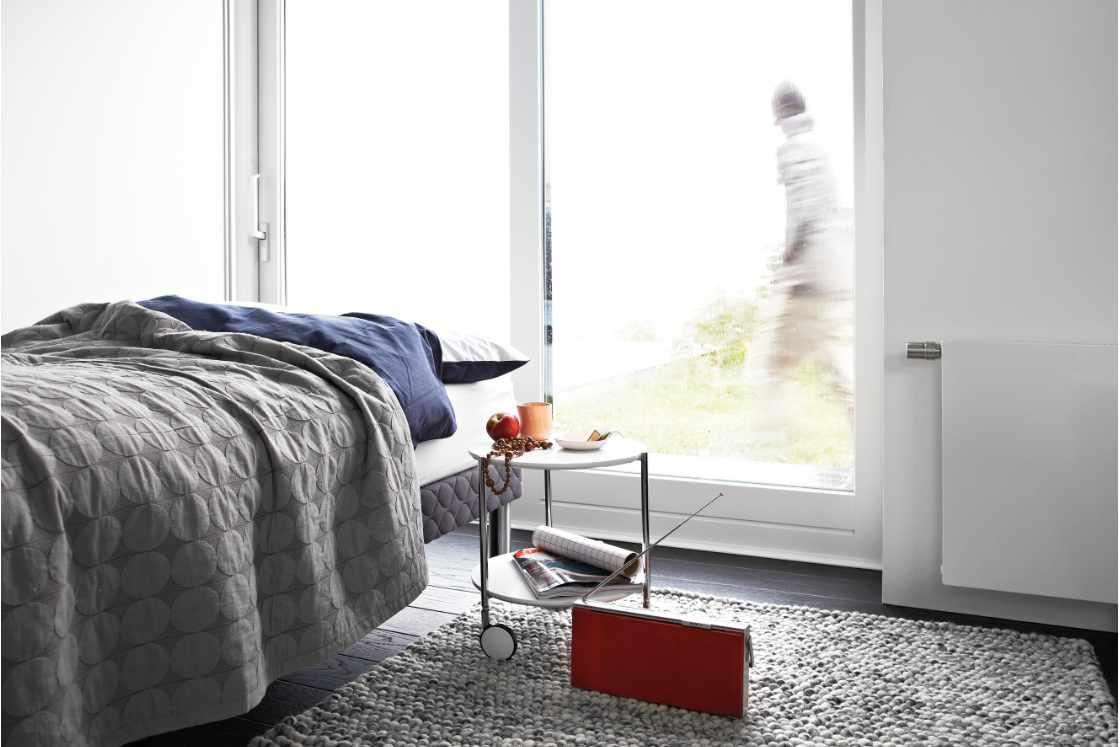 Tip #7: Lower the temperature during night
You can save energy, money and ensure yourself a healthier sleep by turning your radiators down 2-3 degrees at night. But remember - If you turn them down more than 3 degrees, the money you could save will be used on reheating the room again.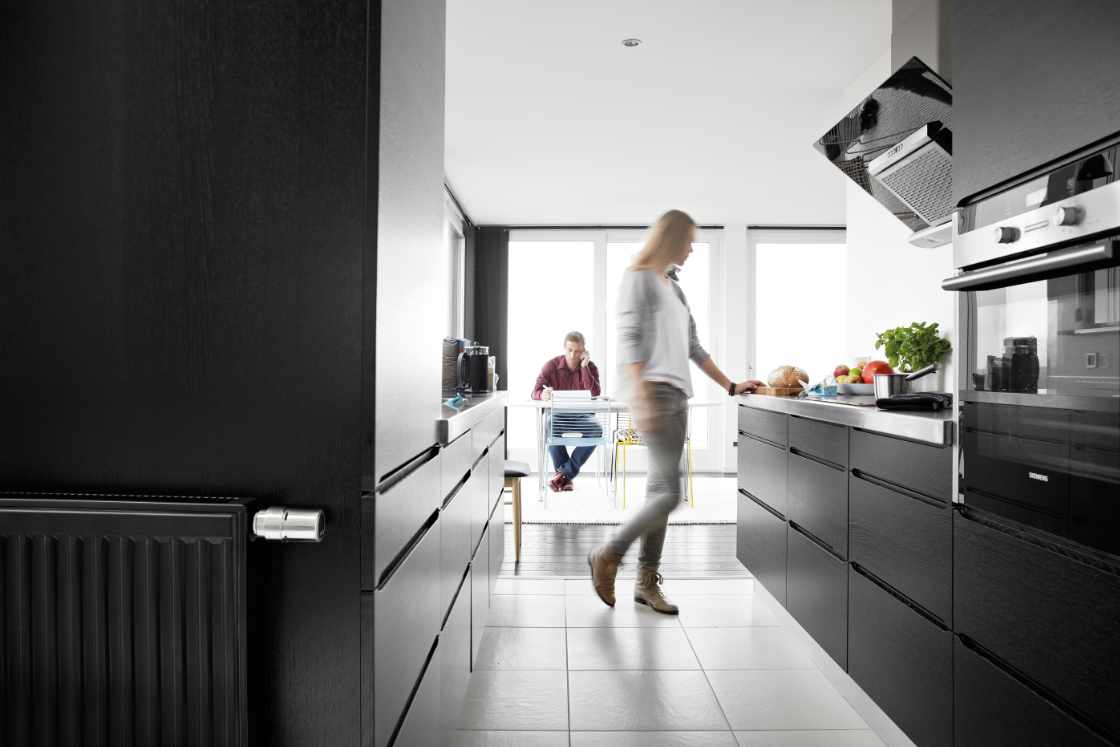 Tip #8: Maintain ideal thermostat temperature throughout day and night
Optimal temperature during the day should be around 70°F (21°C) and 63°F (17°C) at night. Even if you want to go lower with rooms that you don't use often, always maintain a minimum of 57°F (14°C) as it can result in building damage, dampness, condensation, and mold.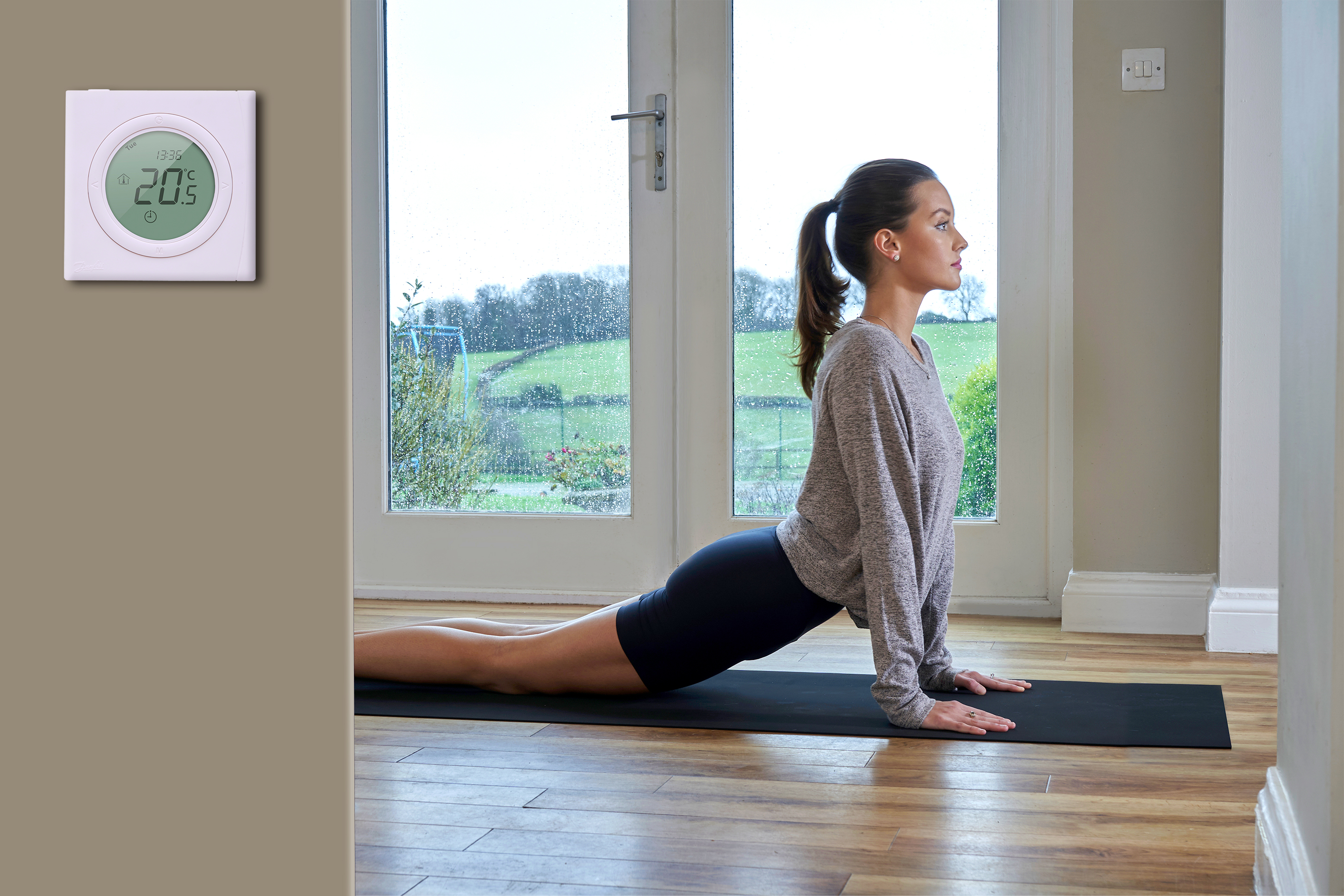 Tip #9: Location is key
When your room thermostat is located in a suitable location – on an interior wall mounted about 5 feet (1.5 meters) above the floor – it receives a better measurement of the room's condition, resulting in the radiator delivering a more desirable room temperature. 
Remember to keep your thermostat out of direct sunlight to ensure a more accurate reading. 
Tip #10: Room-by-room comfort
At Danfoss, we have a saying: Real room comfort is when you're not aware of the temperature. That is exactly what our thermostats enable you to achieve.