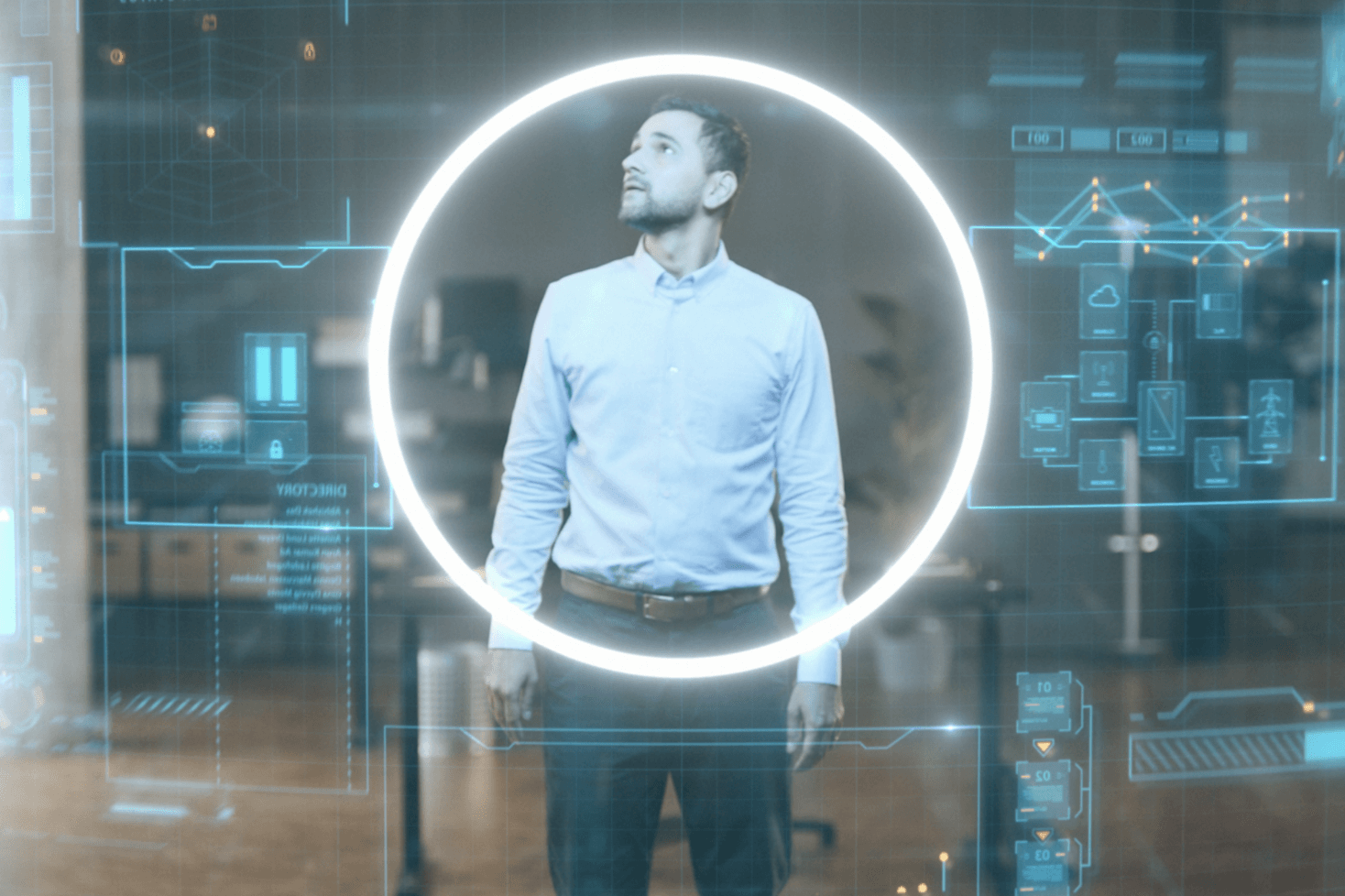 Our approach to drives
We're experts in optimizing motor efficiency and energy consumption. But to take full advantage of AC drive technology, we think outside the box. Like taking into account our customers' entire businesses and systems, or even megatrends like climate change. For solutions designed to make a lasting difference today — and tomorrow. 
We always strive for maximum flexibility so that our drives can be used by any brand of motor, any system, and for any need. Building AC drives designed with the technical, commercial and operational aspects of system lifetime in mind, giving you the insight and data to make informed decisions. Because to change how the world consumes energy, we all need a foot in the door.
A better tomorrow is driven by drives
As global energy demand grows, energy conservation becomes ever more vital. That's why we at Danfoss want the world to see AC drives the way we do: as the best way to control electrical motor speed and thus, save energy. Ultimately, helping people view energy efficiency as an energy source — the "first fuel", as some would say.
We're putting these goals into action by aiming for CO2 neutrality by 2030.
Are you ready to join in?
Working with Danfoss Drives
Partnering to drive success
Choose a Danfoss AC drive and you'll also be choosing a partner ready and able to go the extra mile for you. Because, at Danfoss Drives, we have built our business on trust, respect and collaboration — with a promise to deliver excellent service while ensuring you shine in the marketplace.
Embrace system upgrades
By creating solutions that replace analogue signals with data flows, we can improve user interaction, remote maintenance and system analytics. Using our cloud and analytics platform independence to help you create value in the cloud or on the edge, so that you can meet your customers' needs.
A global company at your fingertips
We like to deliver value beyond our drives. By giving you access to digital tools that help transform your workflows and systems. Backed by 4,700 experts and with a presence in 100+ countries — so that we can be right where you need us to be. 24/7. Through a partnership shaped by global expertise, and delivered with a local touch.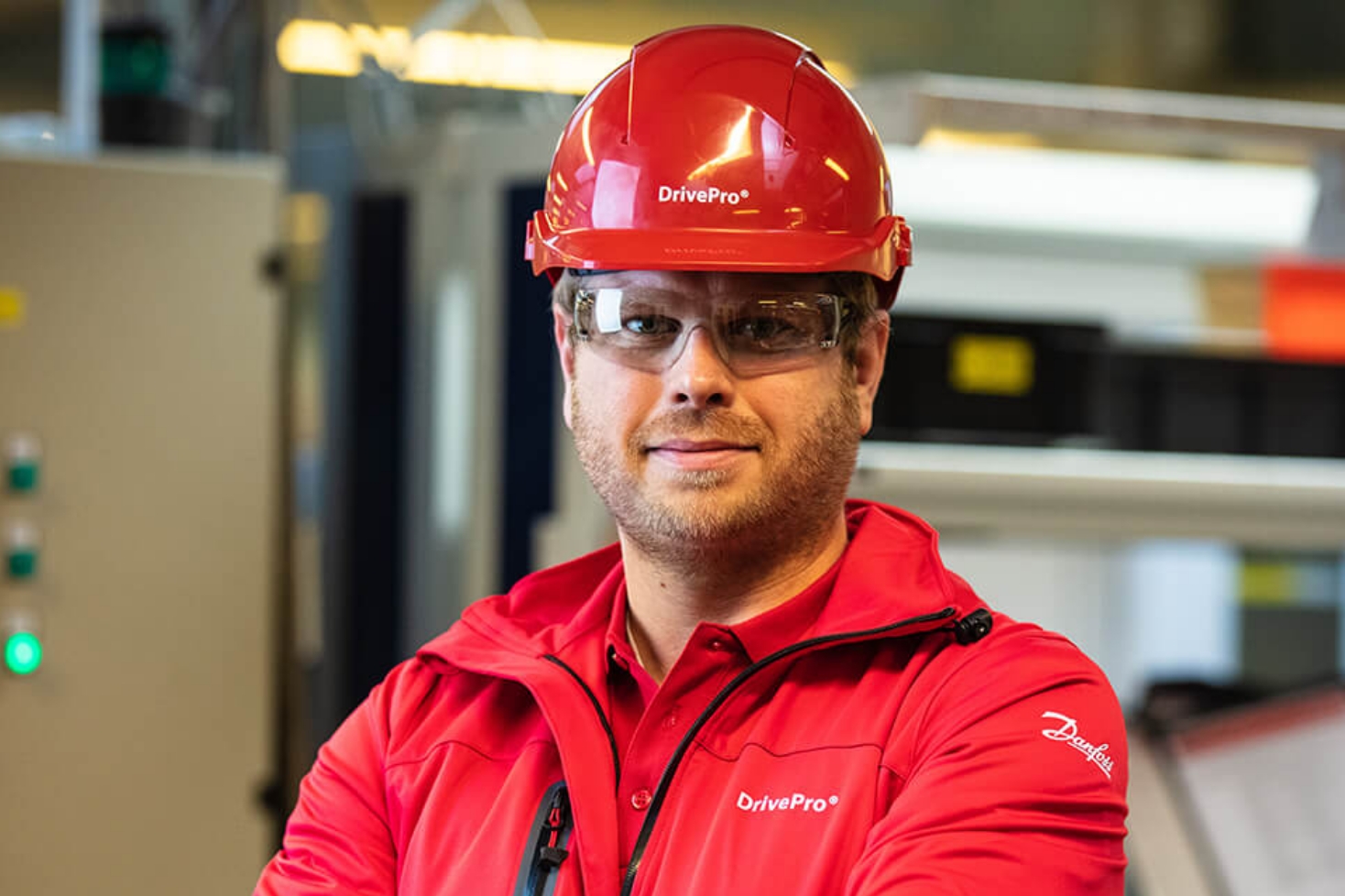 Add value to your application
DrivePro® Services
DrivePro® Life Cycle Services are designed to help you get the most out of your applications assisted by Danfoss AC drives. Our comprehensive portfolio of services, that spans the entire life cycle of your drives, is based on extensive experience and expertise.
Tailored to your business
From optimized spare part packages to condition monitoring solutions, DrivePro® services can be customized to help you achieve your business goals. Add value to your application by ensuring you get the most out of your AC drive.
Global service capability
With Danfoss' extensive service network we can support you 24/7, no matter where on the planet you happen to be.
Connect fast and seamlessly
MyDrive® Tools 
MyDrive® digital tools are designed to ensure you easy operation and the highest level of customization of your AC drives, supporting you securely through the whole lifecycle of your drive: from engineering to operation and service.
Use any device
Access MyDrive® tools on the platform or device that suits your needs. You can even integrate them into your system and business processes to enable a world-class end-to-end experience with full flexibility. Data synchronizes between tools, and with a shared data backend, information is always correct and up-to-date.
MyDrive® Suite brings all these tools together in one library for convenient access.
MyDrive® Suite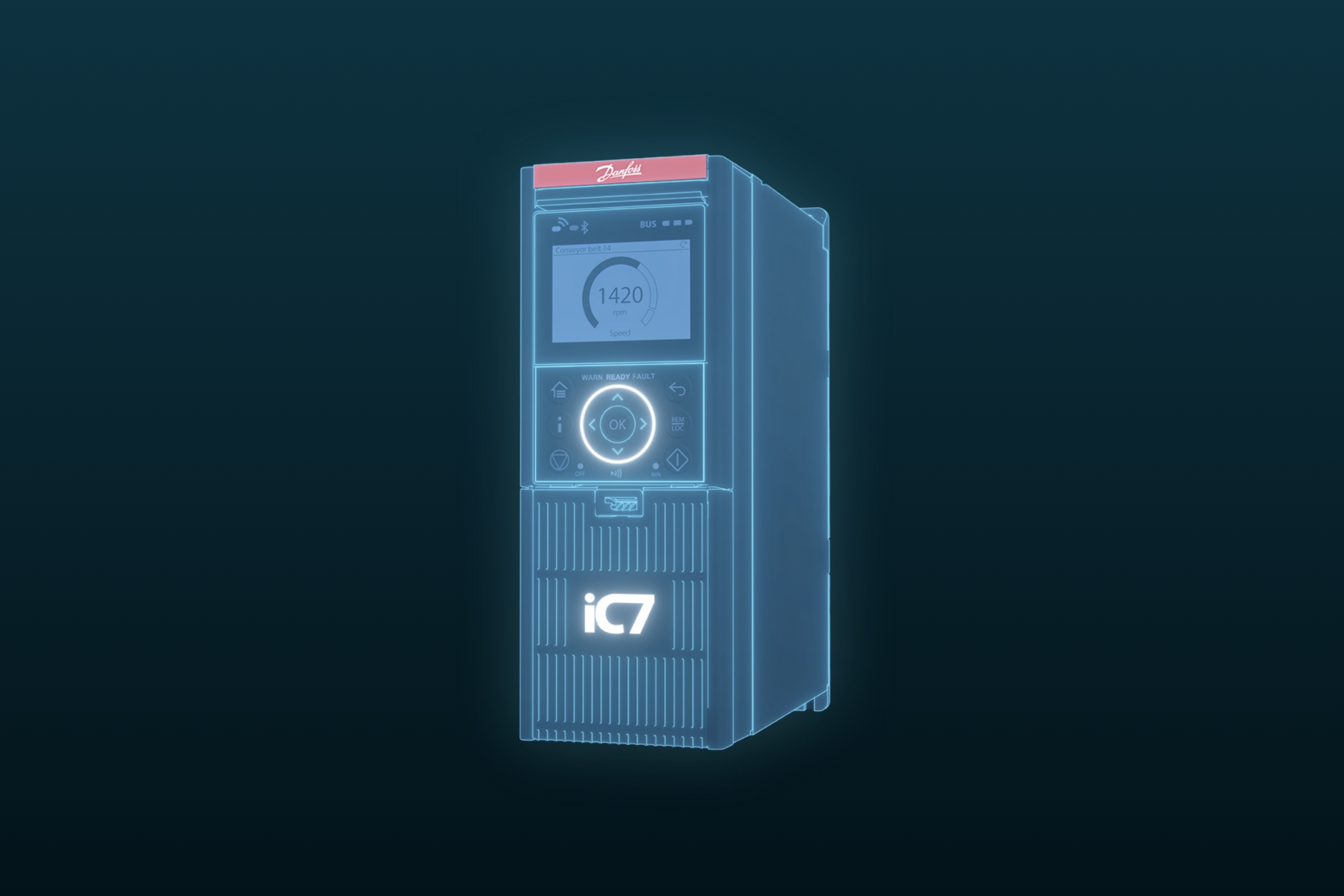 Capabilities
The iC7 series — a success story with dedication at its core
With more than 1,000 researchers focusing every effort into breaking new ground, we've been able to create AC drives that are smaller and better performing than anything you've ever seen — and packed with even more power, quality and reliability.
AC drives designed to succeed – and win
The new iC7 series has been engineered to help you win. To win by creating better performing systems and applications that make for better products and experiences — all the while supporting the environment and strengthening your bottom line.
The iC7 series 
The birth of the iC7 series
To create a new era of AC drives took years of intense research and development, backed by decades of know-how and passion. And help from thousands of experts, all determined to change how the world uses AC drives.
Rethinking the drive
To create a lasting impact with our drives meant starting with a clean slate. With our R&D and manufacturing teams designing drives for automated assembly, to reduce the risk of failure. And increasing their lifespan and quality through use of the Six Sigma method — as well as by testing them using hardware-in-the-loop simulations.
Quality as a cornerstone
By refusing to outsource, we control every process and ensure all drives are tested under load. For AC drives that offer ultra-reliability and full traceability.
A radical approach to research
Our R&D and manufacturing teams work hand-in-glove to help us reach our goals, using the Six Sigma approach and other market-leading strategies to ensure fast and accurate results.
Birth of the smart factory
Built from the ground up with each cell individually optimized, the iC7 series factory is fully digitalized to ensure the utmost consistency and traceability.
Expertise is the engine
In developing the iC7 series, cutting-edge project management practices include a sprint approach to both software and hardware engineering. In plenum problem solving sessions, colleagues present their ideas to peers for scrutiny in a safe environment. With the underlying philosophy of "fail fast", the result is unprecedented attention to detail.
Let Danfoss Drives power your development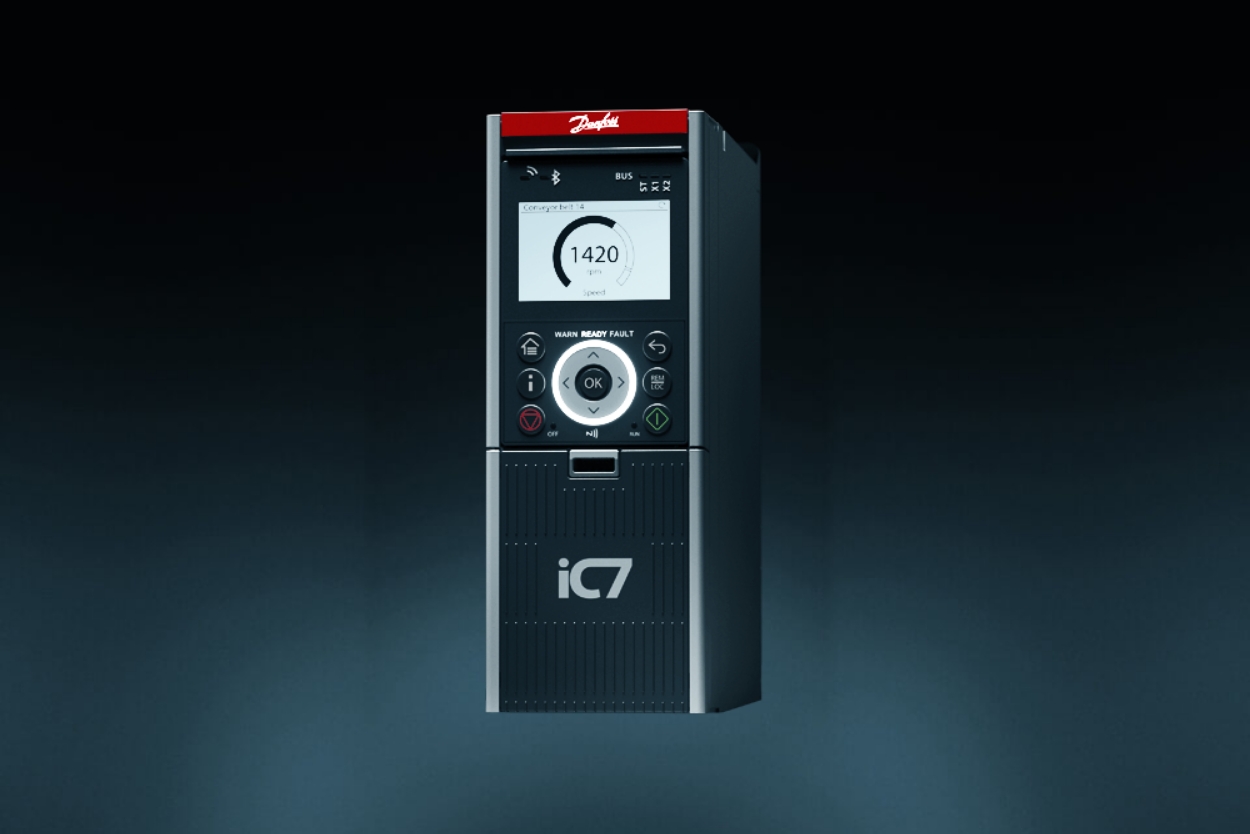 iC7-Automation
Regardless of the industry you operate in, using fully versatile drives will make all the difference. Reliable drives designed to give you superior motor control and predictive maintenance capabilities, and with built-in encryption. For the highest-performing systems possible.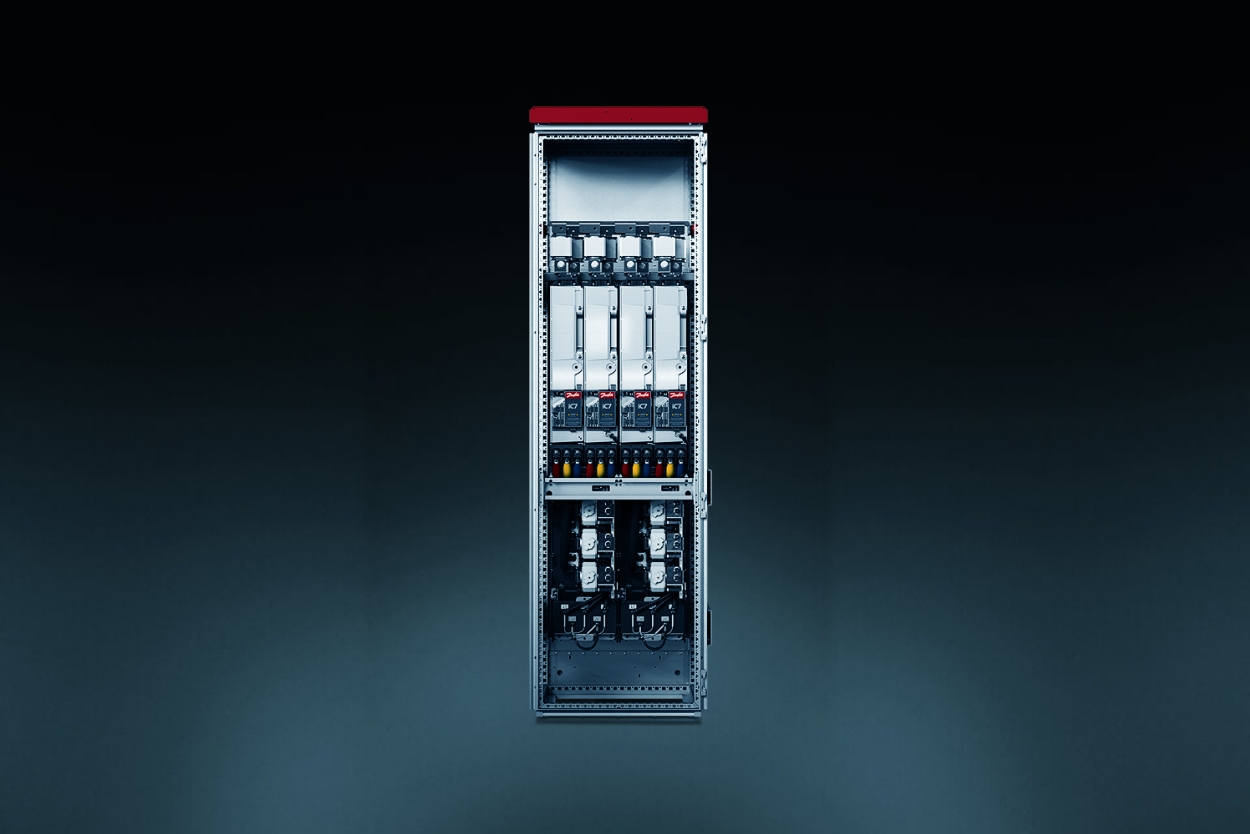 iC7-Marine
Optimizing your applications demands intelligent drives designed to improve uptime. Powerful drives that will lead to greater vessel performance with reduced emissions. Highly reliable drives that mean your systems will be able to handle any environment or workload.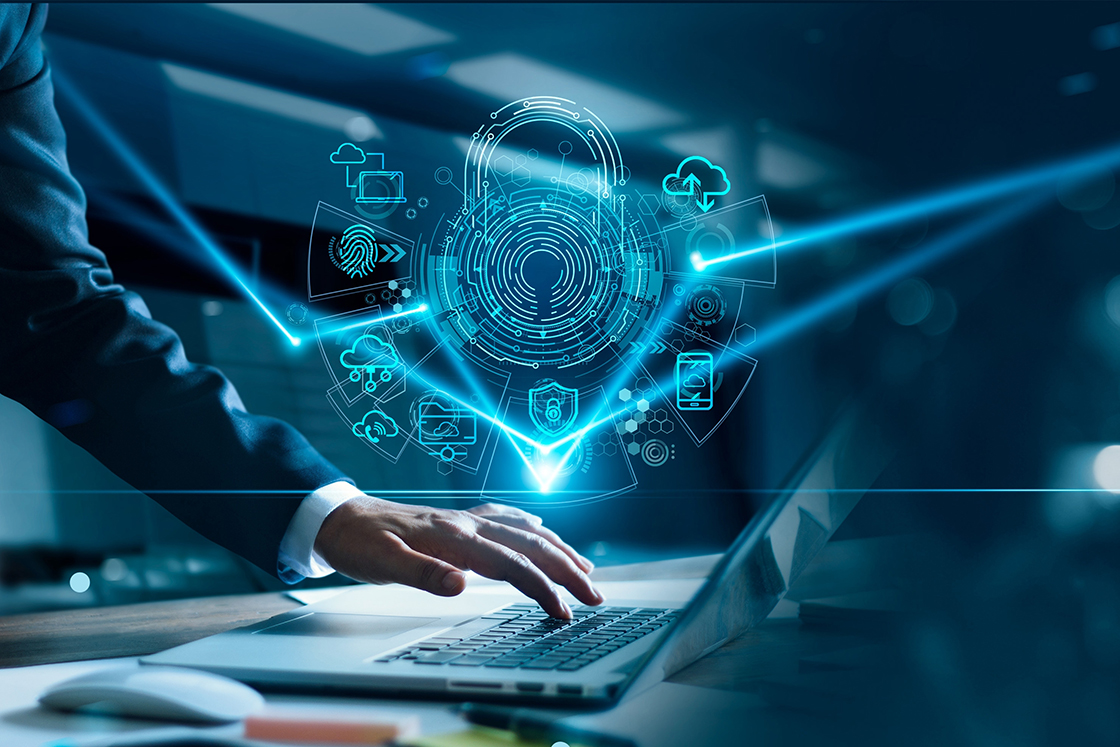 Security feature
The iC7 series drives act as sensors, increasing your security against cyber-attacks using a hardware crypto chip, protected firmware and encrypted data transfers.