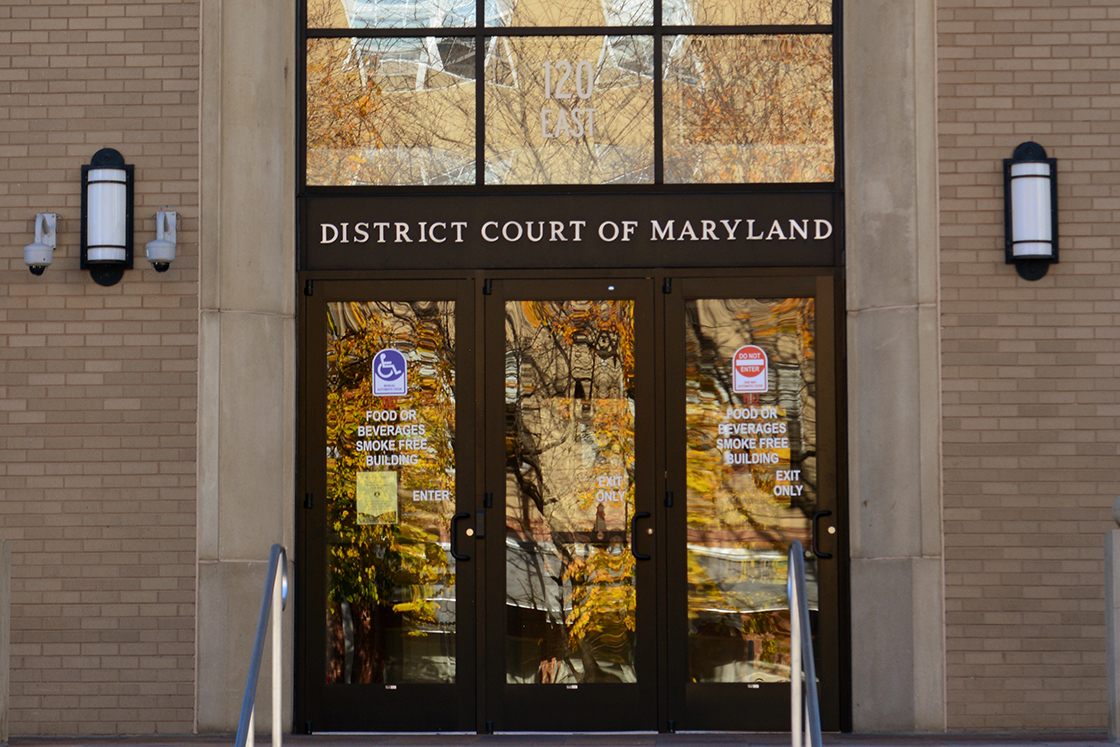 When it began 'raining' in the Towson Court House a leaky roof was assumed to be the culprit, according to project leaders at the Maryland Department of General Services (DGS), the state's property manager.  For Courtney League, DGS' Chief of the Facilities Engineering Division, and Harry Hughes, Project Manager for Design, Construction and Energy, the truth turned out to be much stranger.
"There was such negative air pressure in the building from the HVAC system that outside water was literally being sucked in through the perimeter walls and joints," said League. "Ceiling tiles were visibly billowing and warping even though the roof itself was fine."  All of this hinted at the ongoing internal climate battle the building team faced.  With outside air constantly flowing into the building, it became impossible to maintain temperatures at comfortable levels; residents consistently complained about pockets of hot and cold air, as well as humidity and dampness throughout the building.
At first, DGS took a traditional approach to fixing the building, focusing on individual pieces of equipment like chillers, pumps and air handlers.  DGS' maintenance team replaced air handling units, many of which were several decades old.  When that didn't solve the comfort issues, the DGS engineering team invited Jae Chon, Director of Strategic Markets at Chesapeake Systems, a Maryland-based HVAC consultant and equipment distributor, to evaluate the building system.  Chon soon discovered it wasn't a few pieces of old and faulty equipment; the entire HVAC system was completely unbalanced  - dampers blowing into empty ceiling spaces, vital equipment plated up, control switches inexplicably disconnected, tarps hidden in crawl spaces to redirect water and more. Each "fix" to a seemingly isolated part of the system was, in fact, impacting the entire building.  Chon, League and Hughes determined that simply replacing the existing equipment would not heal this sick building.  A more holistic approach was necessary, one in which each piece of equipment was viewed as a node in a larger, synergistic system.