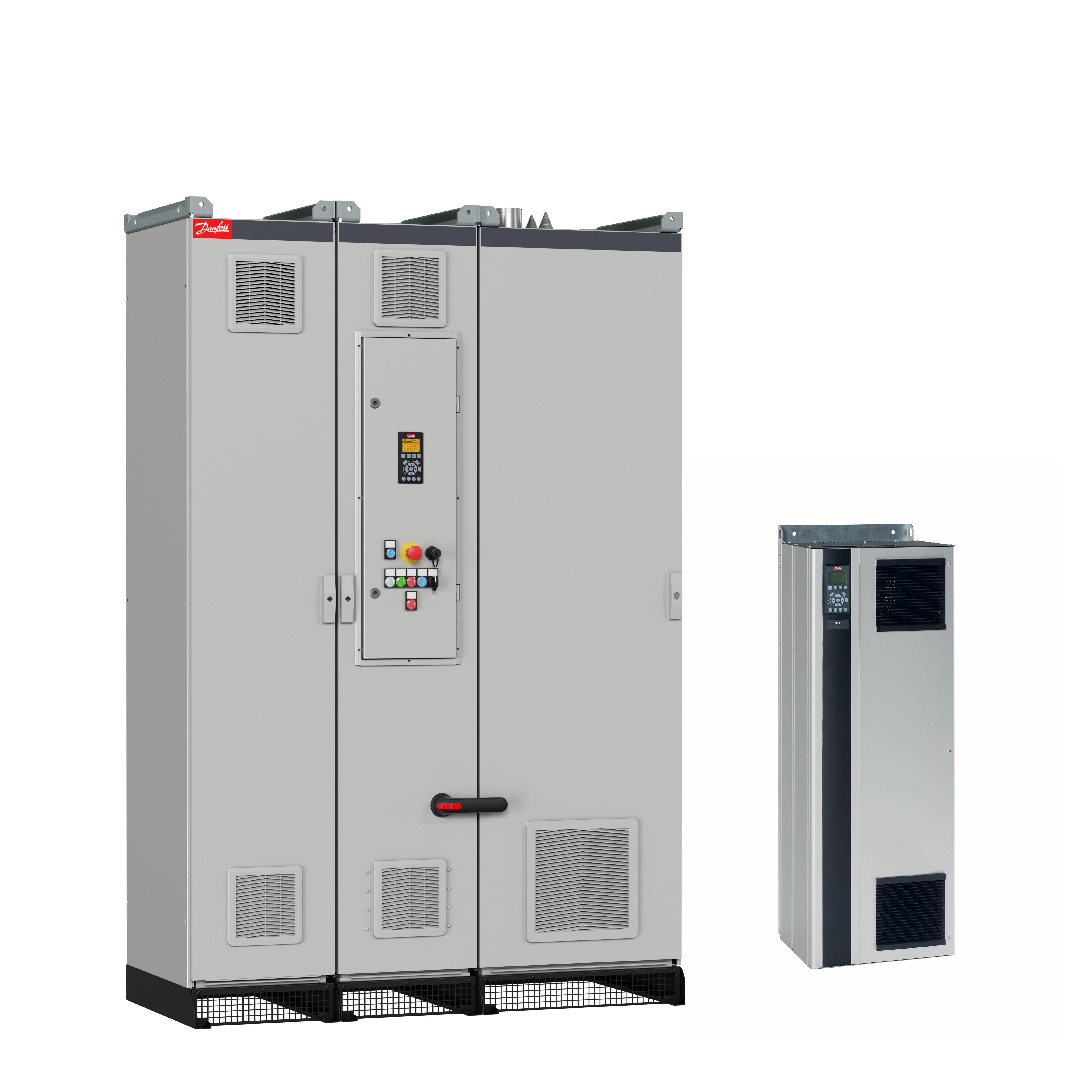 Ease of installation and variable-speed control provides an intelligent solution
Saving energy and reducing the lifetime cost of refrigeration systems just got easier with Danfoss' VLT® Refrigeration Drive FC 103. Designed specifically for refrigeration systems, the EMC-compliant drive makes intelligent system pressure and capacity control possible.
For compressors, the drive offers efficiency- and reliability-enhancing features, integrated process control functions and a commissioning environment specially designed to meet the needs of refrigeration applications. The Danfoss' VLT® Refrigeration Drive offers refrigerant temperature conversion, multiple compressor PACK/RACK controller capability (up to six compressors), an oil recovery function and many others. It also features a setup Wizard which uses common refrigeration terms. This makes installation and commissioning easy and safe for refrigeration technicians and installers.
With variable-speed control, the drive is able to balance capacity to the actual load, improving system-wide coefficient of performance, resulting in significant energy savings in a wide range of applications. A compressor cascade controller and flow compensation feature further reduce energy consumption and maintenance requirements. For condensers the drive offers intelligent condensing pressure control and the ability to easily program in a minimum condensing temperature set point.
The integrated DC link reduces harmonic distortion and the drive contains all modules needed for EMC compliance. Since these features are built into the drive at the factory, less cabinet space is needed on-site. With coated electronics, the drive, available in bypass and cabinet options, can operate efficiently in ambient temperatures up to 122 degrees Fahrenheit without derating.
"The Danfoss VLT Refrigeration Drive provides our customers the opportunity to significantly improve their refrigeration systems' energy efficiency and reliability," said Terry Nares, OEM sales manager for food retail at Danfoss Drives. "Providing the industry with the tools required to meet increasing energy efficiency standards is at the core of all we do."