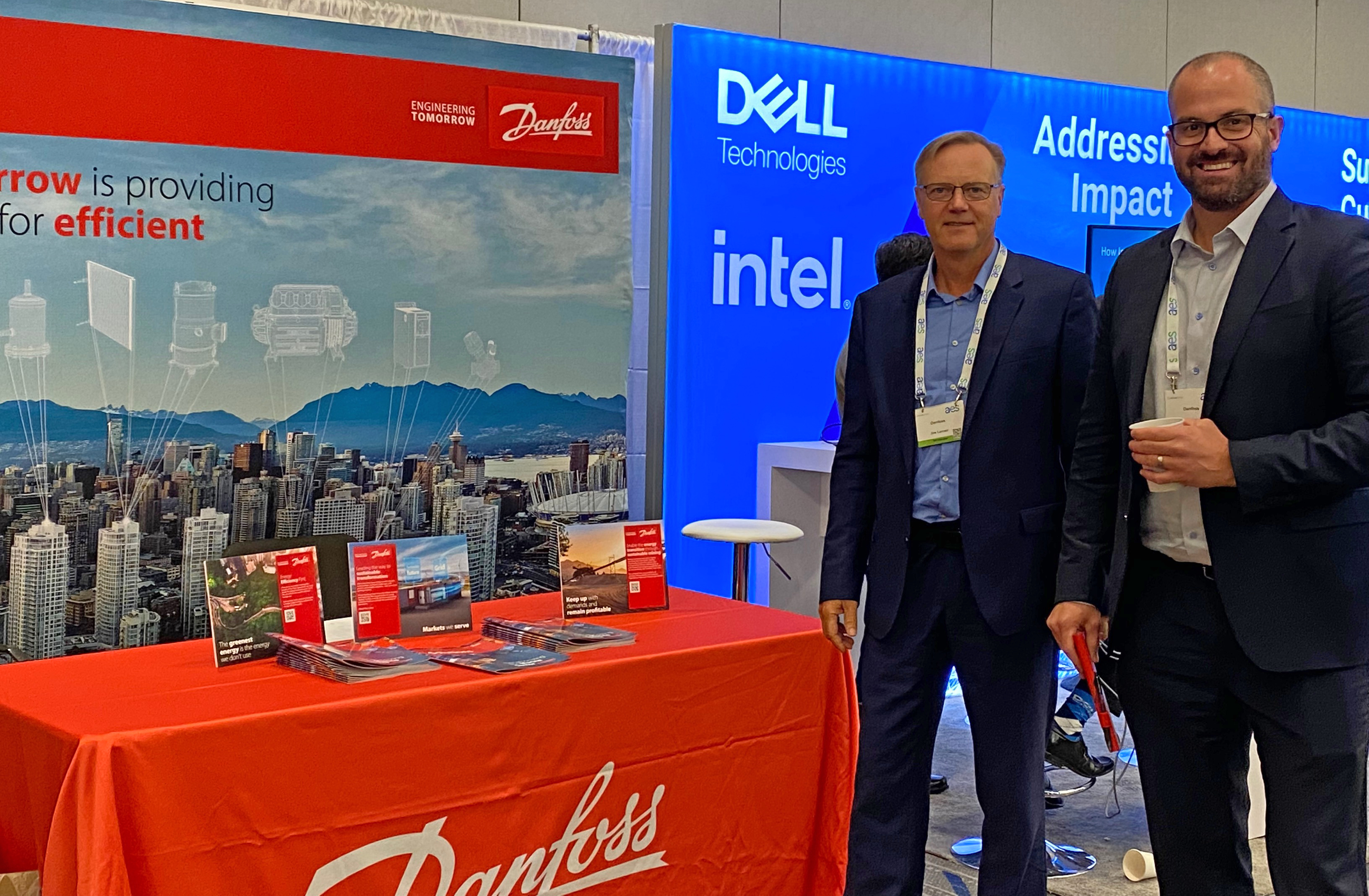 "It was great to participate in the Reuters Energy Transition again & lead the dialog of innovation & collaboration. This year was even more timely with our sponsorship of the IEA Annual Meeting just the week prior in Denmark. Danfoss has never been more relevant in the energy transition."
Clayton Gibbons
Regional Director Central & West, Danfoss Drives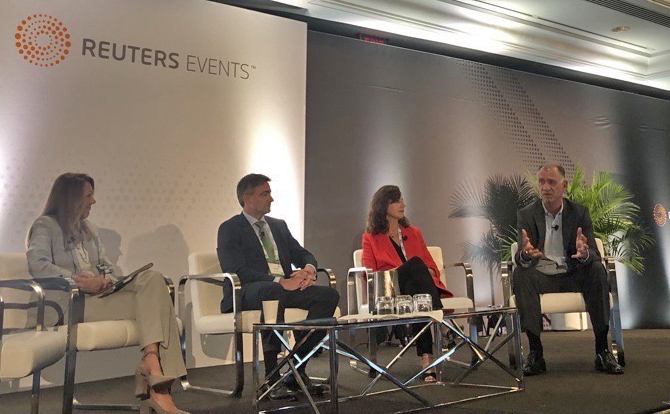 On June 14 & 15, Danfoss Drives, Danfoss North America, and Danfoss Turbocor took part in the 2022 Reuter's Global Energy Transition Event in New York City. The event was attended by over 500 key decision-makers including CEOs, public sector officials and other leaders from across energy, industry, and government organizations who came together to discuss the challenges and opportunities for taking action on climate change. 
Danfoss is proud to have been an event sponsor and contribute to the conversation on how business leaders can lead their organizations to reduce carbon emissions and build a future with clean energy. John Galyen, President Danfoss North America, eloquently represented Danfoss during a panel discussion on "Digital Transformation Meets Energy Transition". Also representing Danfoss at the event were Chad White, Clayton Gibbons, and Jim Lerner from Drives, and Eddie Rodriguez from Danfoss Turbocor. Danfoss had a table at the event showcasing broad solutions across markets: commercial buildings, mining solutions, smart grids, and marine applications.
The two-day event, held in New York, featured workshops and panel discussions designed to spark conversation and encourage businesses to create a roadmap toward net zero emissions and a more sustainable future. Topics covered included finance, energy security, policy, technologies, electrification, and global equity. John joined executives from Phillips66, Avangrid, and Deloitte on a panel to discuss "Digital Transformation Meets Energy Transition," recognizing the potential of digital solutions to increase reliability, manage demand, and optimize efficiency.
John shared that Danfoss is excited about the emerging opportunities to promote discussion and adoption of energy-efficient technologies as public and private sector leaders across the globe recognize the urgency of decarbonization and energy efficiency. During the recent International Energy Agency (IEA) conference in Sønderborg, Denmark, Danfoss provided private sector support to the organizers and hosted field trips for conference participants to the Danfoss headquarters in Nordborg and to the Sønderborg community to showcase proven technologies that enable communities to reach net zero emissions.
During the panel discussion, John emphasized that energy efficiency should be our first fuel in our push to decarbonize, calling for broader deployment of proven technologies to reach our carbon reduction goals. He emphasized the need for the right incentives, policies and behaviors, pointing out that building owners often only consider first costs, rather than lifecycle costs, when installing new HVAC systems, since they don't pay the electricity bills for each space within the building. In order to achieve more sustainable buildings and systems, building owners will need to overcome first costs and consider the system performance over its lifetime.
Supermarkets, on the other hand, are operated and paid for by the owner, so there is greater incentive to install energy-efficient systems. John noted that technologies that monitor the cooling, lighting, and refrigeration systems can continuously update owners on performance and preventive maintenance needs, ensuring optimal efficiency after installation. To foster this same motivation among building owners, we need policies that put effective incentives in place.
Providing our customers with technologies that support their decarbonization goals reflects our ESG (Environmental, Social, Governance) ambition: to become our customers' preferred partner for decarbonization and to lower carbon emissions throughout our products' life cycle. As we move toward our own carbon reduction goals, our mission is to provide our customers with a path toward a more sustainable future.
More on energy efficiency