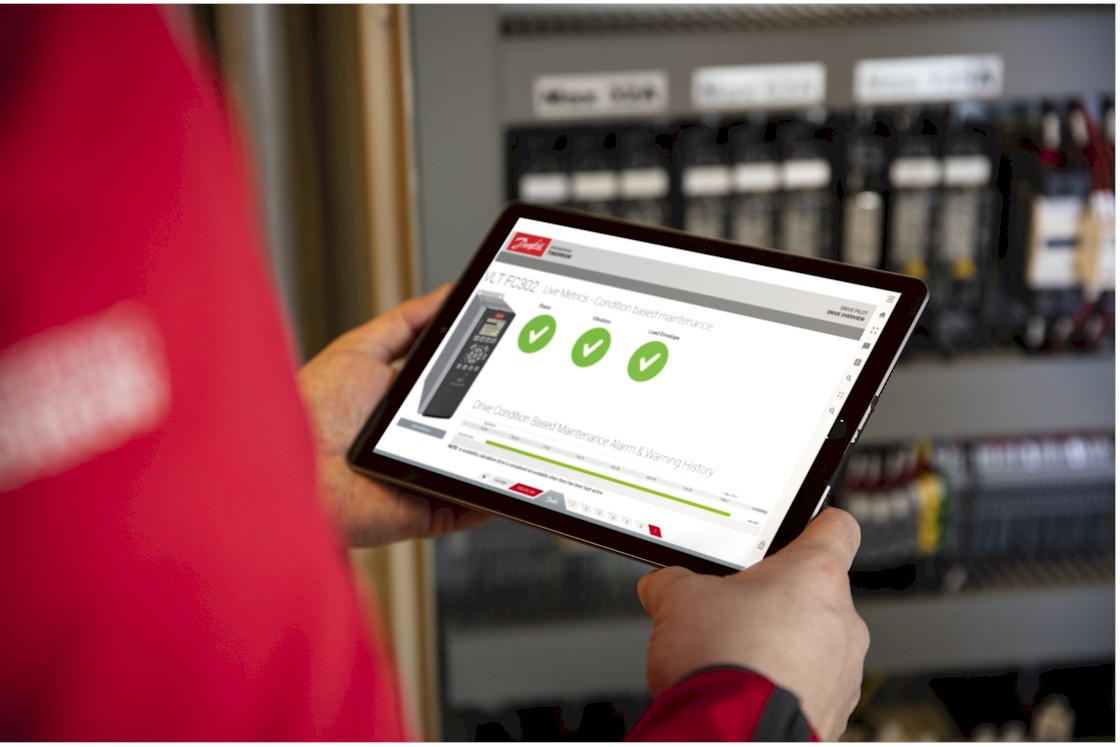 Turn your drive into the most intelligent sensor in your system.
The VACON® NXP drive series is now embedded with condition-based monitoring functionality. This allows you to use your drive as a smart sensor to monitor the condition of your motor and application, detect early issues, and find solutions before they have an impact on the process.
With condition-based monitoring, internal sensors monitor activity beyond the drive, gathering data from multiple sources and generating vital, real-time insights. These insights help to better understand what is happening in the entire system.
Activity sensed includes functions such as monitoring of motor stator winding conditions, load-envelope monitoring and speed related vibration monitoring via external sensor. Users can set various thresholds and automatically or manually determine the baseline for monitoring with different methods in accordance to relevant standards and guidelines.
Since the monitoring functions are embedded in the drive, the drive can perform these functions without a connection to the cloud or a PLC. Danfoss intelligent drives can exchange data with any business system or cloud platform. They increase uptime, optimize efficiency, and predict maintenance needs, which prevents costly downtime and expensive, time-consuming repairs.
Learn more about condition based monitoring
Relevant products