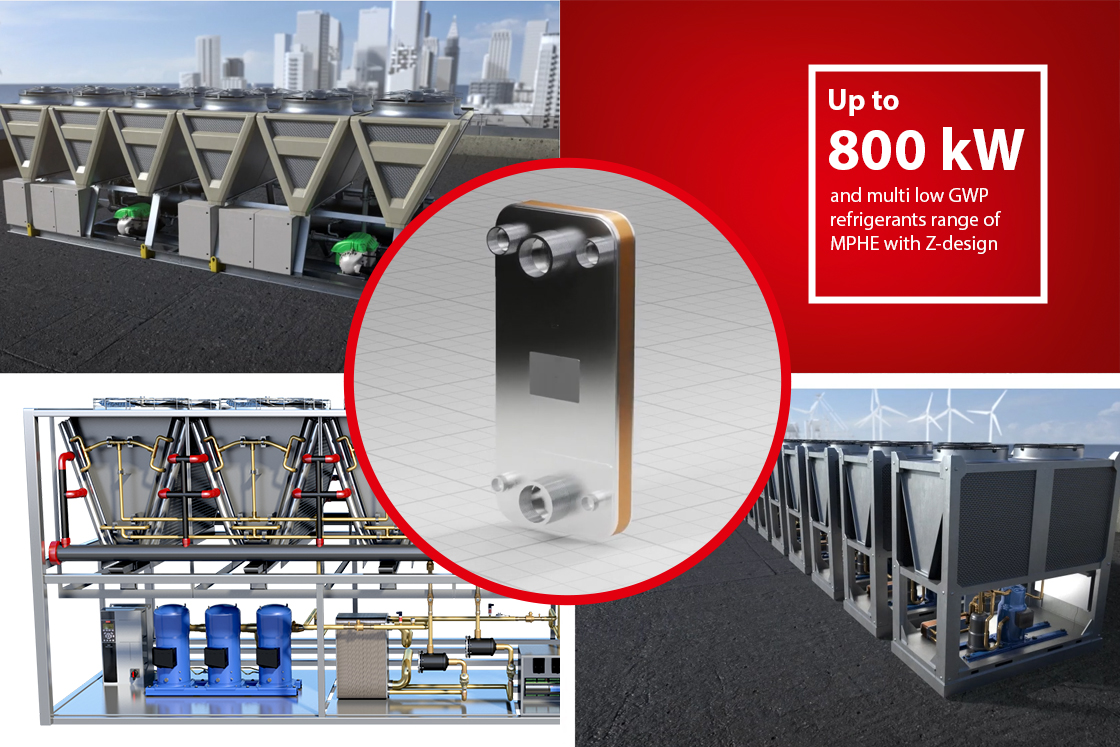 Growing the already extensive portfolio allows even more chillers and heat pumps to benefit from the highly efficient Danfoss Z-design.
The newest addition to the range—C262L-EZD—is a dual-circuit evaporator that's ideal for scroll chillers. These robust and reliable units extend the range's capability with cooling capacities now covering up to 300 kW in single circuit and up to 800 kW in dual circuit.
This multi-refrigerant range is optimized for R32/R454B/R410A, giving manufacturers greater choice when looking to reduce GWP, and as the entire portfolio is also R290 compatible, they are an ideal choice for heat pump systems.
Unique Z-design benefits
Since 2016, the unique Danfoss Z-design has been the next evolutionary step in MPHE design, key in helping OEMs around the world to maximize efficiency thanks to its high heat transfer coefficient.
For example, a Z-design evaporator in an R410A AC system saves around 30–35% area of heat transfer at the same evaporating temperature with the same heat transfer capacity compared to the legacy fishbone design.
The Z-pattern results in 21% lower hold-up volume, which allows for a significant reduction in refrigerant charge. The design also greatly reduces pressure loss in water side, with impressive performance when under part load for higher system seasonal performance.
Installation is easy due to the unit's compact size and small Internal volume. Weight is reduced thanks to highly efficient use of construction materials, which has the additional benefit of lower price sensitivity.
The compact design is also highly robust, with large brazing points making for impressive reliability and long life.
Broad low-GWP portfolio for HVAC systems
Danfoss is the only supplier that can offer such a comprehensive brazed plate heat exchanger and Micro Channel Heat Exchangers (MCHE) portfolio combined with comprehensive compressors, valves, controls, line components, and extensive technical assistance for OEMs.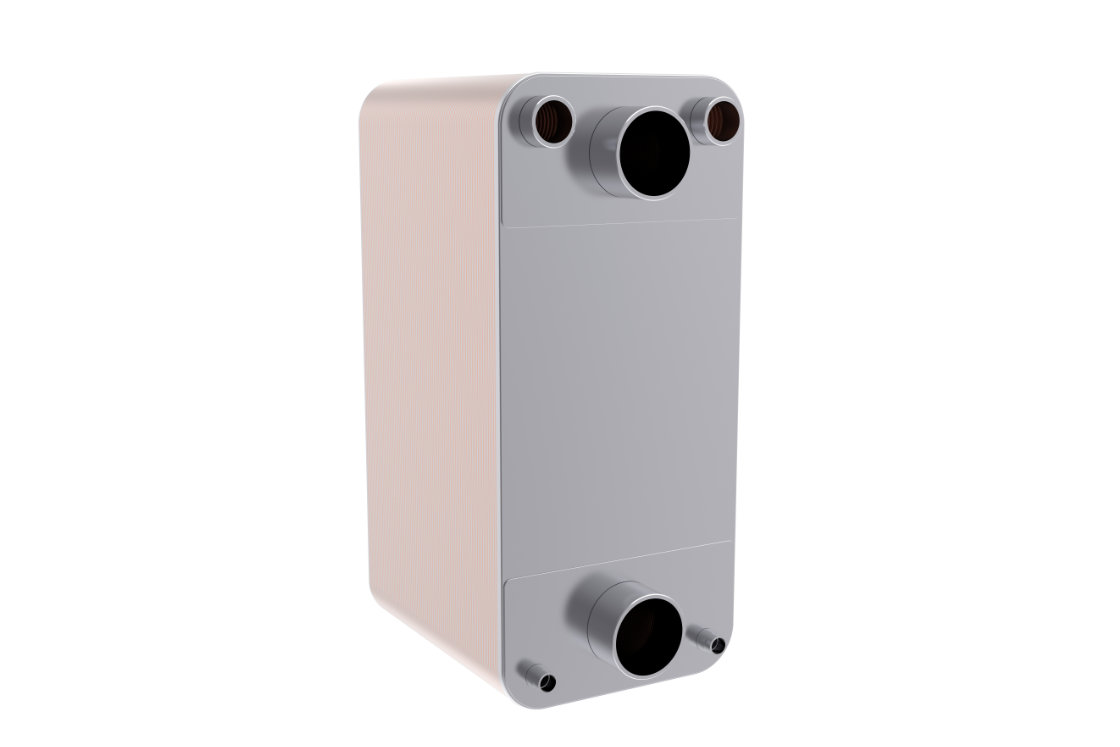 "Our Z-design has been a game-changing development and each new release brings more possibilities to the market," said Gregory Touron, Director, BPHE RD&E at Danfoss.
"As we take each step towards helping manufacturers move towards lower GWP refrigerants, we want to make sure they never have to compromise in other areas. Each new iteration holds to the same goals: efficient, innovative, best-in-class products that last."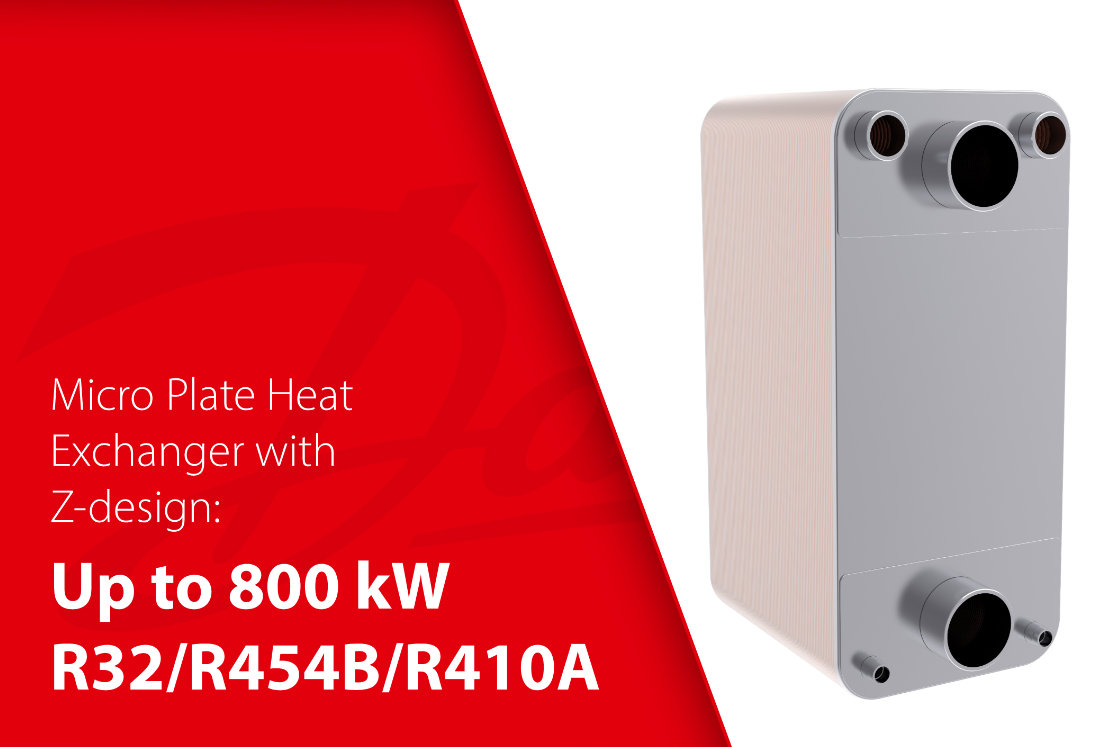 MPHE Z-design range of Micro Plate Heat Exchangers
Unleash the benefits of patented Danfoss Micro Plate technology in your chiller applications with high density refrigerants (R32, R410A, R454B) in capacity range from few kW up to 800 kW.
Related Products
Coming soon...
Coming soon...