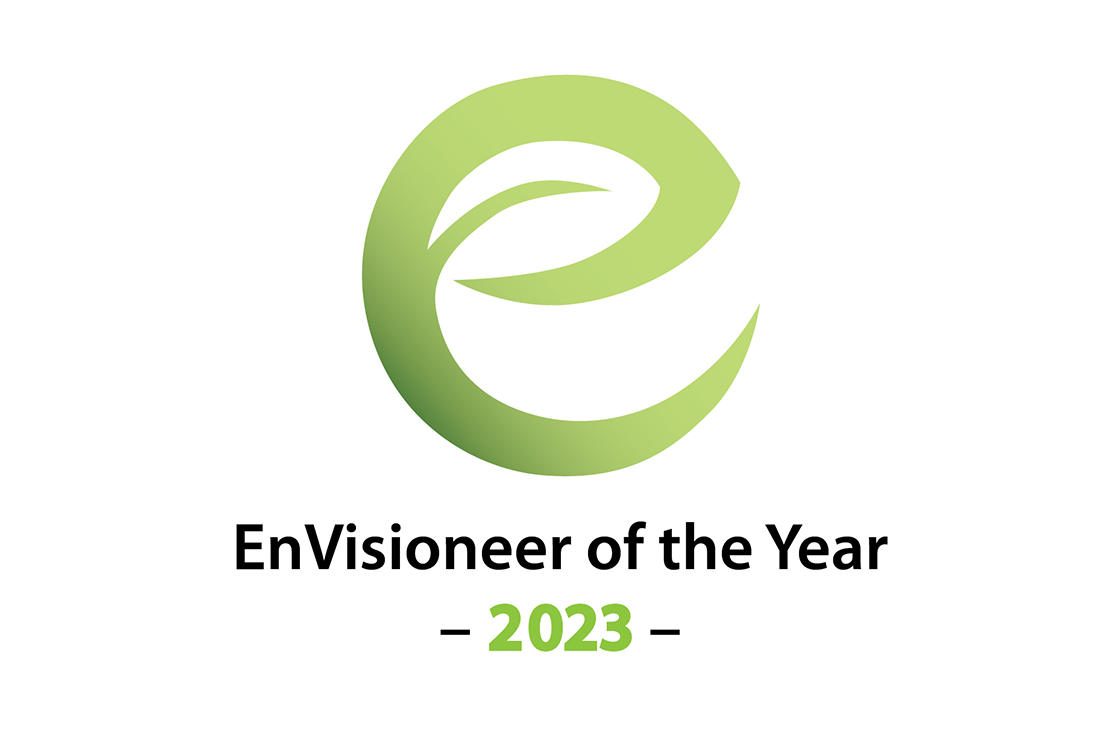 Winners represent wide range of engineering innovation
Danfoss has announced the winners of its 2023 EnVisioneer of the Year competition. ThermalWorks, Polar Engineering, Canal Marine and Industrial Inc. and Weis Markets took top honors in the new, expanded format that allows for multiple winners.
ThermalWorks, based in Bloomingburg, New York, was the winner in the Original Equipment Manufacturer (OEM) category for its advanced waterless cooling system. The company built a modular, hyper-efficient, waterless chiller for the data center industry using state-of-the-art Danfoss products, including its oil-free Turbocor compressors. The fully-integrated, scalable system features a unique chilled water circuit design that rejects heat in stages – free cooling, partial free cooling, high temperature mechanical and low temperature mechanical – with one integrated unit. In addition to using no water, energy use is greatly reduced, resulting in lower carbon emissions and low Power Usage Effectiveness (PUE) values compared to other high-efficiency systems.
Polar Engineering, based in Victoria, British Columbia, was the Engineering Consultant category winner. Its low-GWP, high-temperature heat pump, built by Fraser Valley Refrigeration using Danfoss solenoid, isolation, and electronic expansion valves, including the Colibri EEV, has helped reduce natural gas usage at the Juan de Fuca Recreation Center by 90 percent. As part of an energy recovery system, the heat pump recaptures waste heat from the ammonia refrigeration system on site and uses it to offset the boiler loop load of the facility, resulting in an annual savings 284 tons of carbon emissions and $22,000 in fuel costs.
Pennsylvania-based Weis Markets, the End User category winner, installed a CO2 refrigeration system at its new store in Warminster, Penn. The Danfoss AK-SM 880A controller, with its communications modules, sensors, cables and valves, provides the brains behind the system, monitoring for leaks and ensuring that temperatures remain stable at desired levels. In the first four months of operation, refrigeration energy consumption was over 100,000 kWh less than at a comparable store with traditional refrigeration, saving an estimated $11,000. And by using CO2, with a GWP of 1, as the refrigerant, the store's impact on air pollution is estimated to be 1500-4000 times less per pound of refrigerant compared to HFC/HFO refrigerants.
Canal Marine and Industrial won in the System Integrator category. The St. Catharines, Ontario-based company built an electric power system for PortsToronto's Marilyn Bell I, Canada's first 100 percent electric lithium-ion powered ferry. Annually, this transition to renewable power is saving 530 tons of carbon emissions, reducing estimated energy and operating costs by $150,000 on a yearly basis as well as eliminating the use of approximately 196,000 liters of diesel per year. The vessel's propulsion system utilizes Danfoss' air-cooled VACON® NX Series drive modules, grid converters and DC/DC converters plus filters. The components work together in common DC bus topologies to provide power conversion between the batteries and motors to power the vessel's thrusters and other electrical systems. The batteries are charged through the common DC bus distribution system via an Automatic Shore Connection System which delivers and controls DC power via a VACON® Active Front End from the grid.
Launched in 2010, the annual EnVisioneer of the Year award competition recognizes North American original equipment manufacturers, building owners, municipalities, contractors and end users that have introduced a new product, opened a new facility or invested in a building or system upgrade in the past 18 months using Danfoss products or solutions to realize significant energy and environmental savings. Entries are judged by an independent panel of distinguished experts representing various disciplines.
"We are thrilled to recognize our EnVisioneers of the Year for their innovative work," said Rick Sporrer, president of Danfoss North America. "Each of our winners has used Danfoss solutions to build a cleaner, more sustainable future. We applaud them for their ingenuity and their commitment to lowering carbon emissions and increasing energy efficiency."