Tackling the marine industry's environmental footprint
Gothenburg is one of the many Swedish harbor cities that depends on diesel ferries to transport thousands of passengers every day. The small vessels are an essential part of the city's transport infrastructure. However, they come at an environmental cost because of the emissions released by the diesel.  
As part of a global plan designed to better support Gothenburg's growing commuter infrastructure, Sweden's second-largest public transportation company Västtrafik launched an initiative to help alleviate the emissions.
In addition to lowering the environmental footprint, the challenge was to power ships that could handle the city's wintery conditions. At the same time being light enough to keep fuel consumption down. This, during the frequent accelerations and decelerations involved in the six-minute journey.
Replacing diesel with electricity
Västtrafik commissioned Danfoss Editron to deliver a DC-grid hybrid propulsion solution for two state-of-the-art, diesel-electric ferries. The first ferry was delivered in 2014 and a second in 2015.
It was important that the hybrid generator met specific weight, size and fuel consumption targets. That it could be easily converted into a full electric version capable of storing and using any renewable energy source. This was critical since Västtrafik wanted to move away from diesel-powered engines.
Danfoss installed a DC system which is more flexible and manageable than the AC systems used for large vessel electrification. Where a generator creates the power which is then converted to DC and distributed. Small DC/DC-converters and power inverters are then used to convert power as required.
Custom electrification solutions
The new DC-grid generators and propulsion motors are about 60% smaller. As well as, lighter than the previous DC-bus solution (based on standard water-cooled inverters, synchronous generators and induction motors). 
The inverter units are autonomous and responsive to their environments. Rather than scaled-down versions of the complex control systems in big vessels. Applying a sophisticated software to manage the hardware's components allows for more intelligent management of power distribution.
In addition to weight savings at the component level, the length of the switchboard was also reduced. The total weight reduction in the electric powertrain was around three tonnes. Which ensured that both vessels stayed within their maximum allowed weight of 150 tonnes.
As a result, the engine room is no longer overcrowded. The space is now far more accessible with plenty of room for machines, crew and maintenance personnel. The demanding operating profile and the low environmental footprint targeted for both vessels was achieved. Once, by dealing with the extreme load-cycle demand of the applications. Secondly, by trying to combine it with the optimum fuel efficiency and low exhaust levels.
Project
Västtrafik diesel-electric ferries
Customer
Västtrafik
Location
Gothenburg, Sweden
Scope
A DC-grid hybrid propulsion solution that can be converted easily into a full electric version. It is capable of storing and using any renewable energy source.
Power

Two Danfoss EM-PMI liquid-cooled 250 kW permanent magnet (PM) motors
Two Danfoss EM-PMI liquid-cooled 250kW permanent magnet (PM) generators
Four Danfoss EC-C1200 liquid-cooled 250 kW inverters

Benefits

Around 60% smaller and lighter compared to other DC-bus solutions (based on standard water-cooled inverters, synchronous generators and induction motors). 

The total weight of the electric powertrain was reduced by around three tonnes.

Can integrate new power sources in future.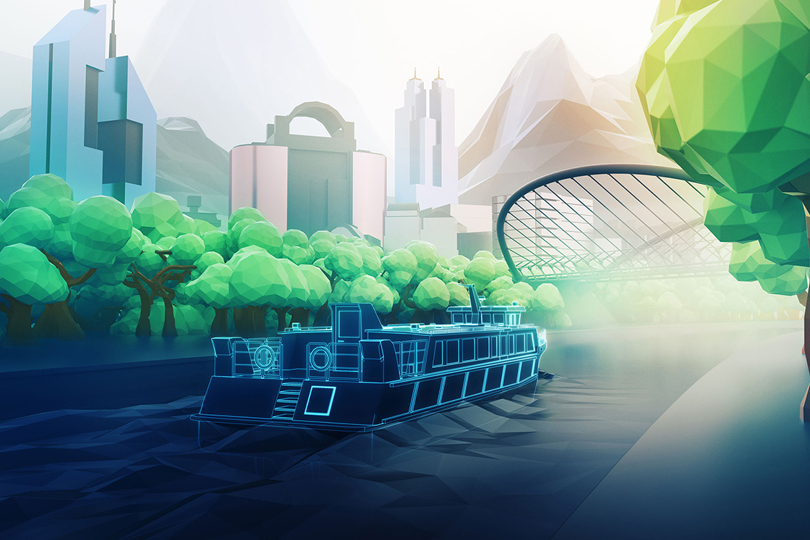 Danfoss Editron
Danfoss Editron is taking fuel savings and energy efficiency to the next level. We specialize in hybrid and electric powertrain systems for marine, off-highway and commercial transport markets. Our mission is to end pollution through electrification.