Innovation, along with quality
Italian manufacturer Dieci challenged us to help improve the efficiency and power of its telehandlers seven years ago. This marked the beginning of an innovative partnership that continues today. "We made the decision to work with Danfoss Power Solutions. While other competitors were proposing solutions, Danfoss was proposing solutions with innovation," said Enrico Ognibene, technical manager for Dieci. "Innovation, along with quality and safety, are our priorities at Dieci, and Danfoss understood and shared that approach with us."
Partnering for innovation
Danfoss began the project by installing industry-leading H1 pumps and H1 motors on the Dieci Agriplus VS range of telehandlers. This was in order to improve an inefficient fluid power system. The machines and customers responded well to this 2009 adjustment. Dieci and Danfoss engineers decided to keep working together to identify more innovations making the improvements even more impactful.
"After learning about Dieci's overall efficiency goals and working together on the machines. Our Danfoss engineers were able to suggest further solutions that could help meet Dieci team's goals. In some cases, even exceed them," said Ivan Sibani, team leader of system application engineering for Danfoss Power Solutions.
As a result, in 2012 Danfoss Power Solutions was asked to help fully upgrade the next Dieci telehandler model. Dieci and Danfoss engineers began to implement the new Danfoss Best Point Control (BPC) software solution. This was for utilizing efficient hydraulic H1 pumps and H1 motors. They implemented it on the Dedalus VS and Agrifarmer VS range of telehandlers, which launched globally late last year.
"Applying Best Point Control to our Agrifarmer telehandlers was a challenge. We had to prove to our customers that the new solution would work as well as previous models. However, we would actually offer greater operational performance and efficiency," Enrico Ognibene said
Increasing machine efficiency
Best Point Control is able to increase machine efficiency levels by detecting the needed power for current operating conditions. At the same time, automatically adjusting the engine speed to meet optimum efficiency points. 
Best Point Control helps avoiding relying on operator skill level getting the most out of a machine. As well as, achieving performance goals. The operator still controls the movement of the vehicle, but the software manages engine speed and hydrostatic ratio. This contrasts with traditional hydrostatic transmissions. These require the operator to use a foot pedal to control engine speed. 
Danfoss and Dieci engineers completed more than 1,000 hours of testing together with Best Point Control. They focused on machine behavior and safety, finding fuel savings of 40 percent in some operating points.  Moreover, an average fuel savings of up to 18 percent.
Danfoss and Dieci worked together to develop an efficiency summit at the Dieci customer facility in Italy. This helps to communicate and demonstrate these results to customers. At the summit, more than 50 potential and existing end users had the opportunity to see the improvements in action.
"It was important for customers to see and feel the difference for themselves," Enrico Ognibene said. "We utilized two machines, which were exactly the same. Except one was equipped with Best Point Control and the other was not. After seeing the results, customers were much more likely to adopt the software. They were able to see how it could save them money through reduced fuel consumption. It was clear the benefits outweighed the cost."
Nicola Musciagna, system application engineer OEM EU for Danfoss Power Solutions, spent time in the field with end users. He gathered important feedback to inform the implementation of best point control in the Dieci machines.
"It was very helpful to talk with end users about their needs," said Musciagna. He spent time shadowing a farmer on the job. "The greatest challenge we faced was the driving concept. Best Point Control was new for telehandlers, and we realized our initial thinking wasn't aligned with the end user feelings. By gathering feedback, we were able to modify our software and help create the best driving machine possible."
Application areas and benefits
In addition to the telehandler, Best Point Control is designed for multiple single-path application types. For instance, for a wheel loader, large forklift, reach stacker, forestry machine and dumper, among others. 
The modular software approach supports an efficient human machine interface (HMI) integration (drive pedals, joysticks, mode switches, etc.), as well as an integration of various gearbox solutions.
End users ultimately see a variety of benefits with Best Point Control, including: 
Significant fuel savings depending on the application type, duty cycle and system configuration. BPC delivers fuel savings at almost every operating point, including transport driving, acceleration, deceleration and work tasks
Increased driver comfort and productivity. In microseconds, BPC determines the lowest possible engine speed to accomplish any task. It takes the burden of controlling engine speed off operators. Therefore, reducing fatigue and increasing focus on tasks and steering
Less disruption to the work area by keeping engine work at the appropriate level for every task. Also reducing overall noise and emissions. Lower engine noise is easier on the operator. It is also critical when working on sites that have noise restrictions, such as residential areas
Reduced development time and time-to-market thanks to the plug-and-perform integration of Best Point Control into existing work flows. This is compliant with the Danfoss Power Solutions PLUS+1® programming environment
Later this year, the recent global release of Best Point Control will be followed by the launch of the Danfoss PLUS+1 Propel Application Library (PAL). This is a collection of easy-to-use, pre-tested and qualified software function blocks. PAL allows customers, and Danfoss distributors to provide their customers, with solutions that decrease development and system integration times.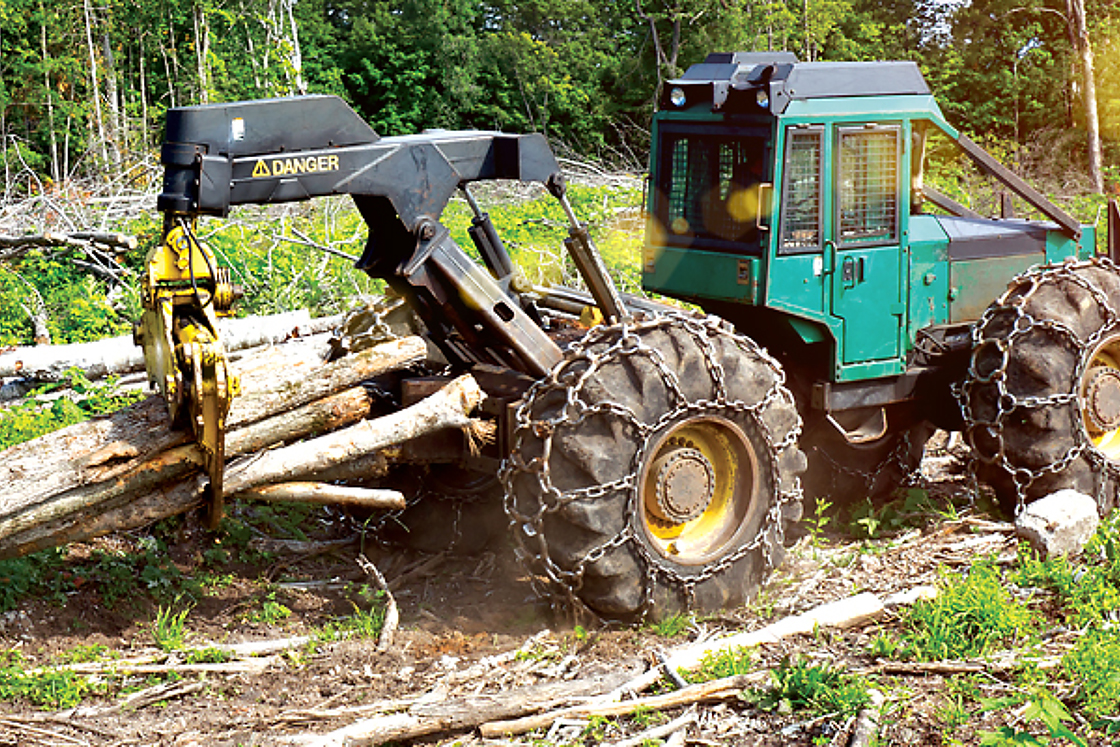 Best point control
This unique solution works by constantly adjusting operating parameters of key drivetrain components — including the diesel engine, hydrostatic transmission, hydraulic pumps and motors — to maintain optimal efficiency points.