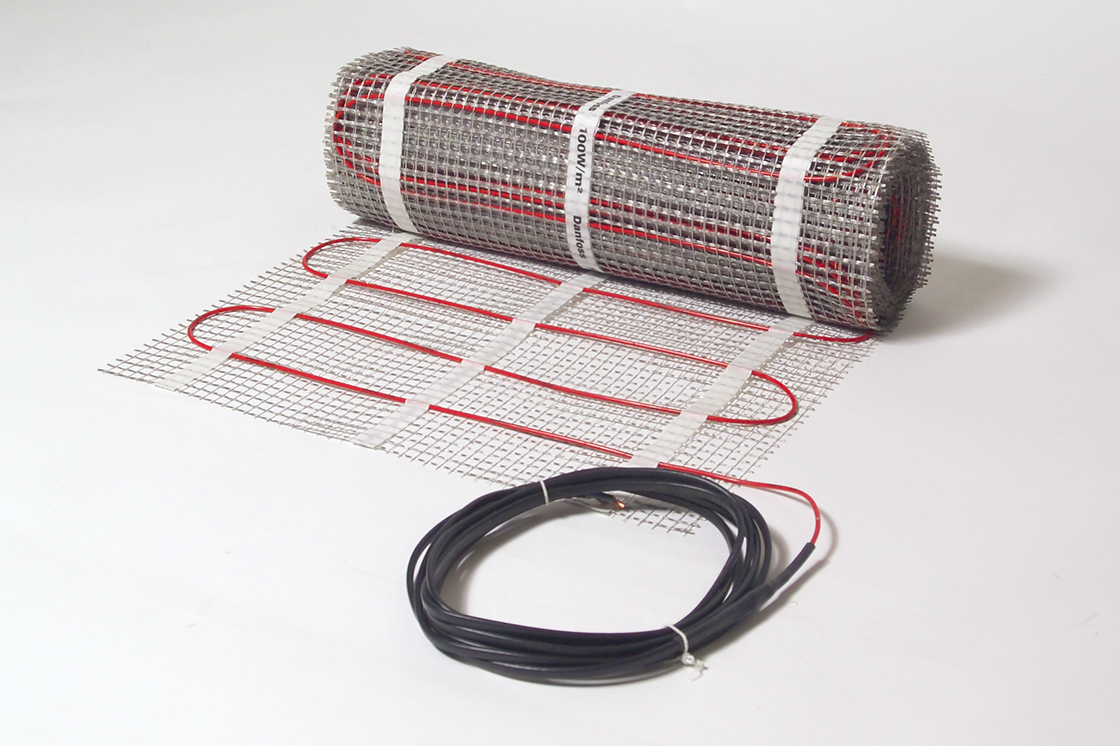 LX Mat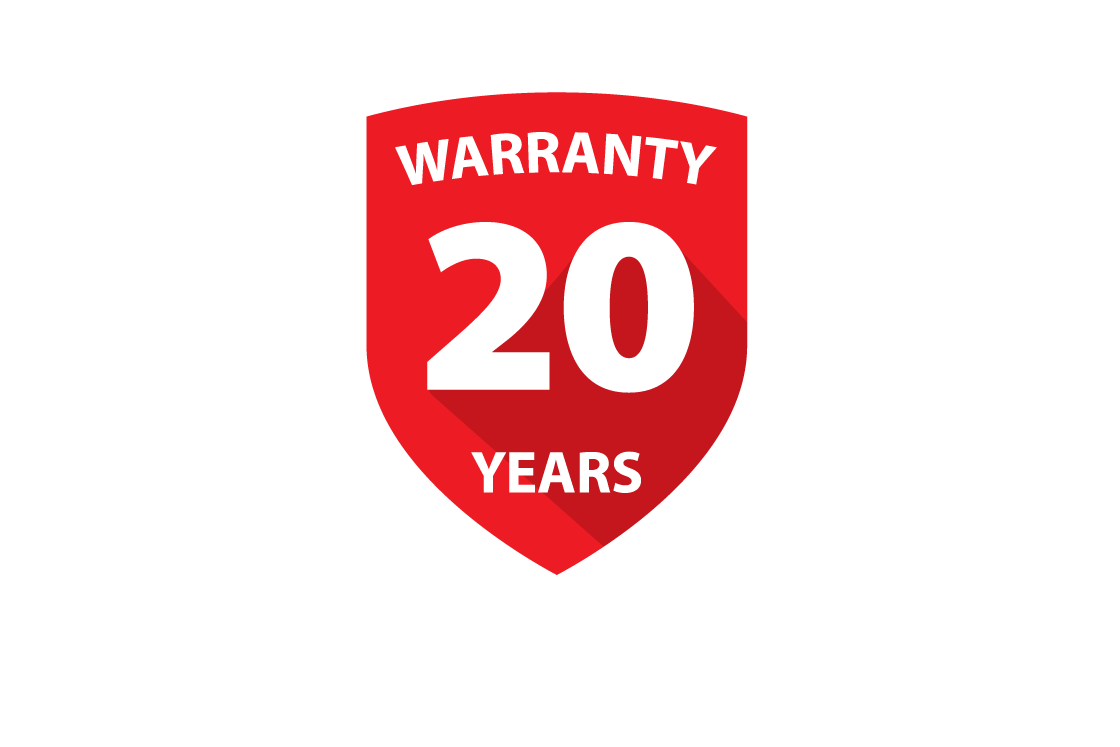 20 Year Warranty on all LX Mats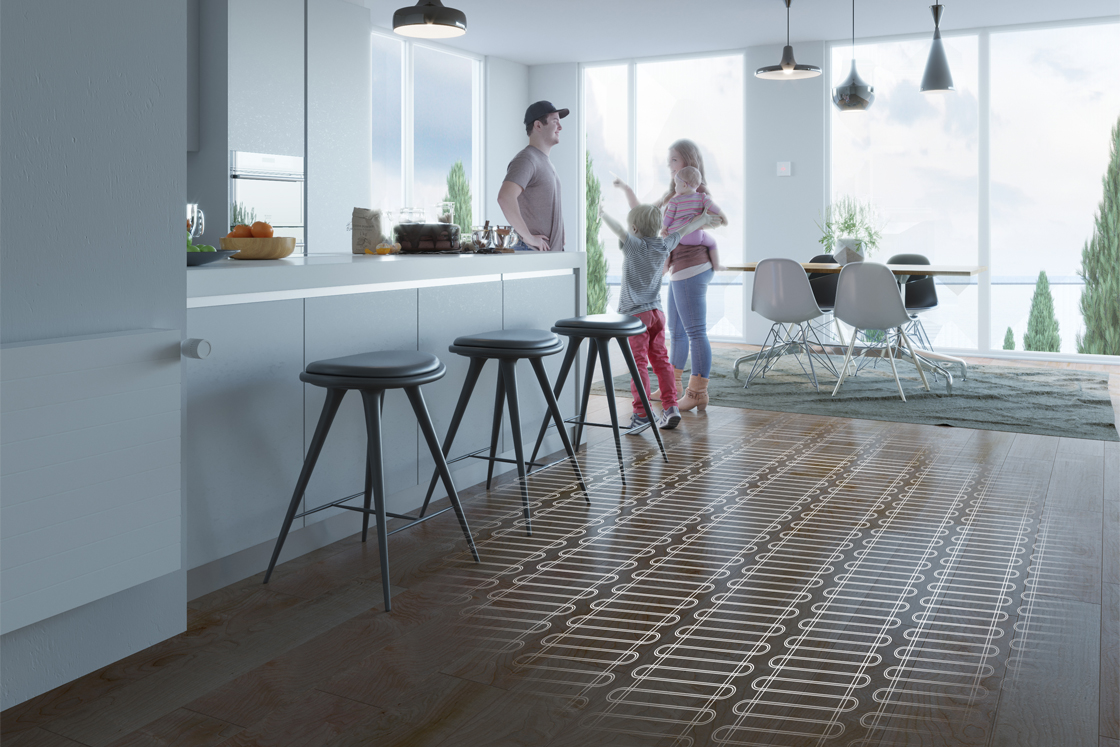 Residential floor warming application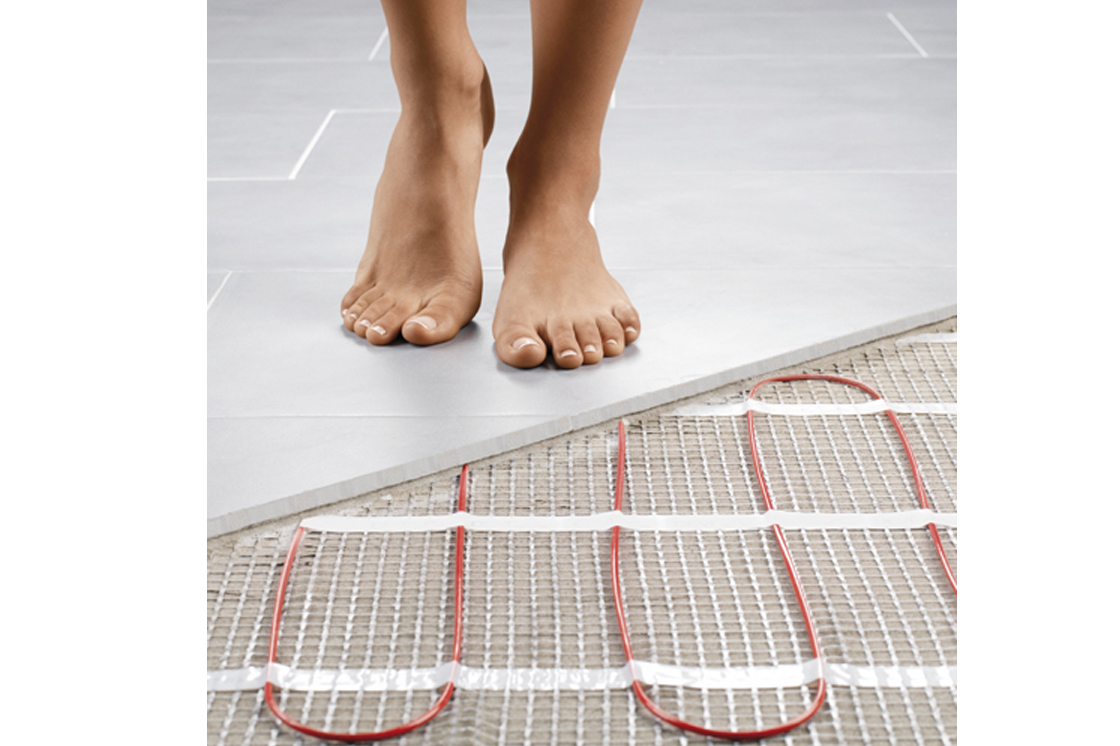 LX Mat installed under tile flooring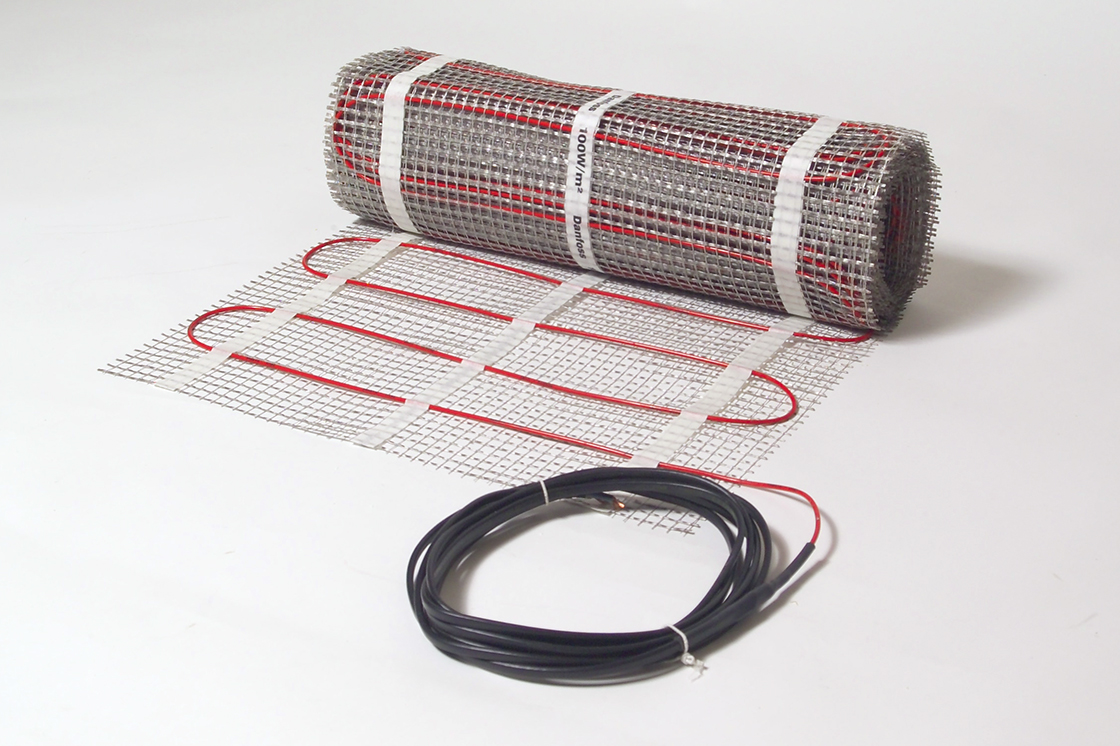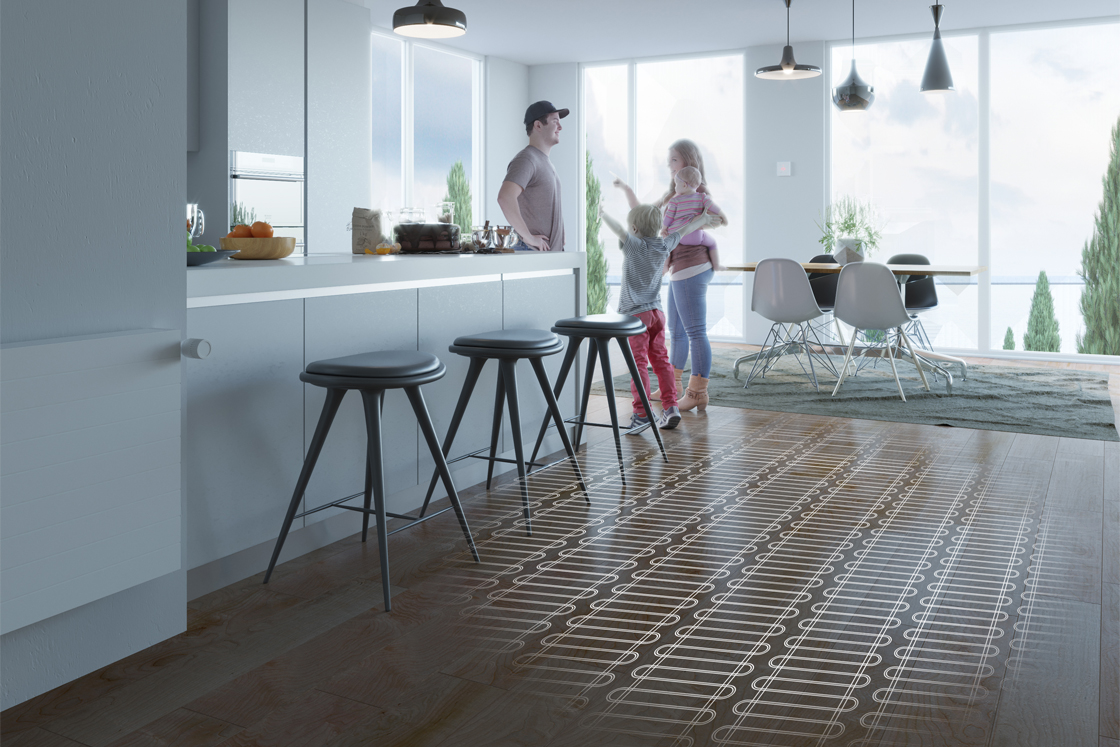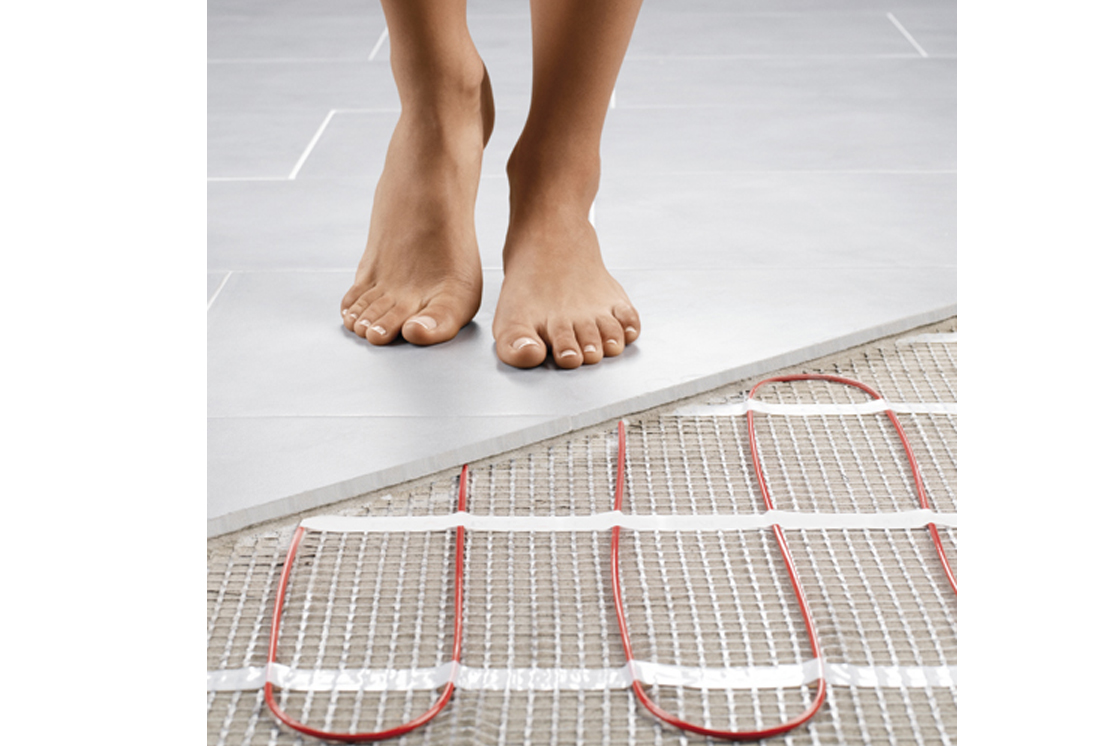 Easy to install,
clean comfortable heating,
with LX Mats
Danfoss LX floor warming mats radiate heat from the floor for even, clean and gentle heating of a room.
Ideal for bathrooms, kitchens, entryways, and utility rooms LX mats provide warmth without blowing dust and debris around like a conventional heating system. Suitable for both residential and commercial electric heating applications.
Features and benefits
Easy to install - ready to lay on the floor
Dual-adhesive backing requires no fastening saving up to 70% in installation time
Minimal thickness-only add 3/16" height to the floor
Eliminates electromagnetic fields (EMFs)
Safety approved for wet locations
Pre-applied heating cable means even heat every time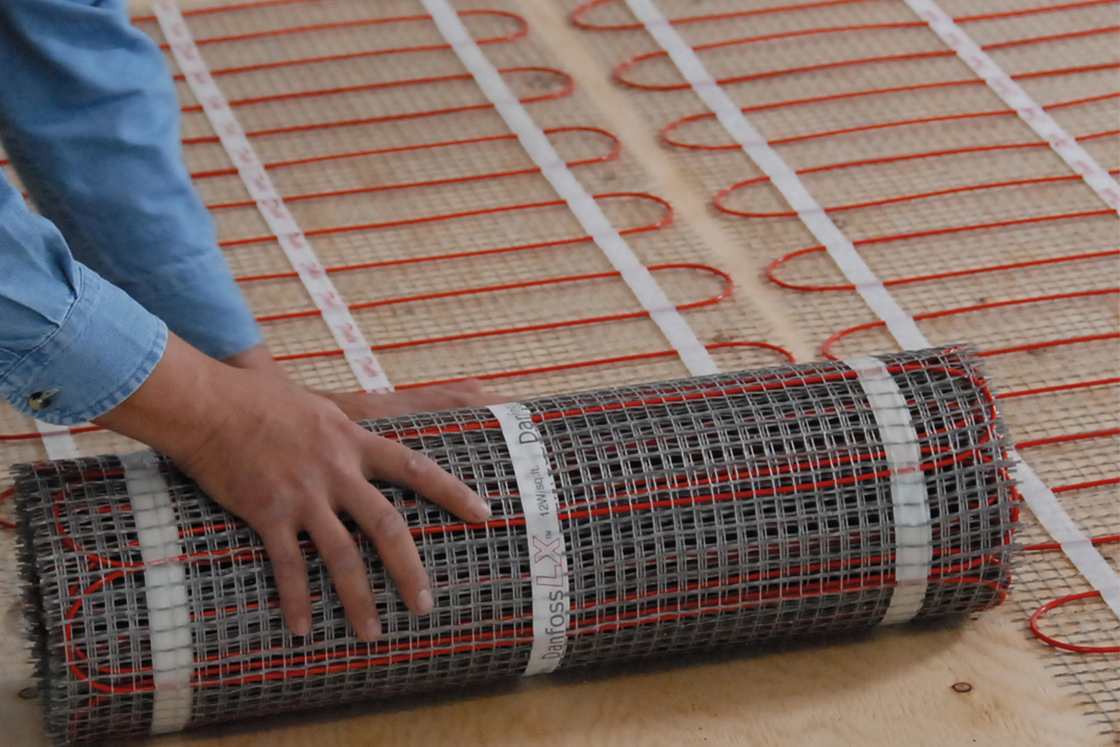 Easy & Flexible Installation
Discover installation tips/tricks and see just how easy it is to install the Danfoss LX floor warming system.
Technical Data:
Mat Construction: Thermoplastic polymer coated fiberglass, self-adhesive backing
Cable Construction: Twin Conductor
Cable Diameter: 3/16" (4.8mm)
Rated Voltage: 120V, 240V
Max. Rated Temperature: 212°F (100°C)
Conductor Insulation: Teflon™ FEP
Outer Insulation: PVC
Solutions for:
Renovations: Renovating this season? Why not upgrade and install the Danfoss LX mat & thermostat to experience year-round comfort with a hassle-free low maintenance system.
Bathrooms: Enjoy warm floors in your bathroom and showers. Enhance comfort & safety and increase the resale value of your home.
Bedrooms: Danfoss LX mats and cables are suitable for stone, tile, & engineered wood floor coverings. Enjoy clean heat and turn down your thermostat maximizing energy savings!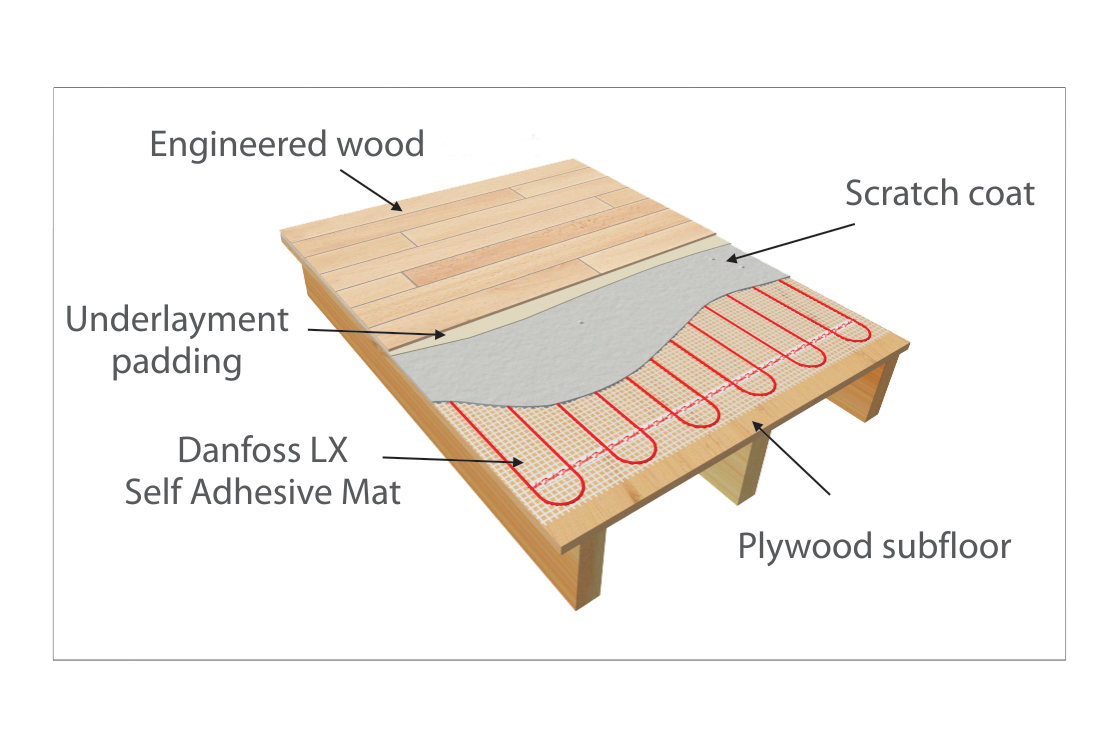 Engineered wood or laminate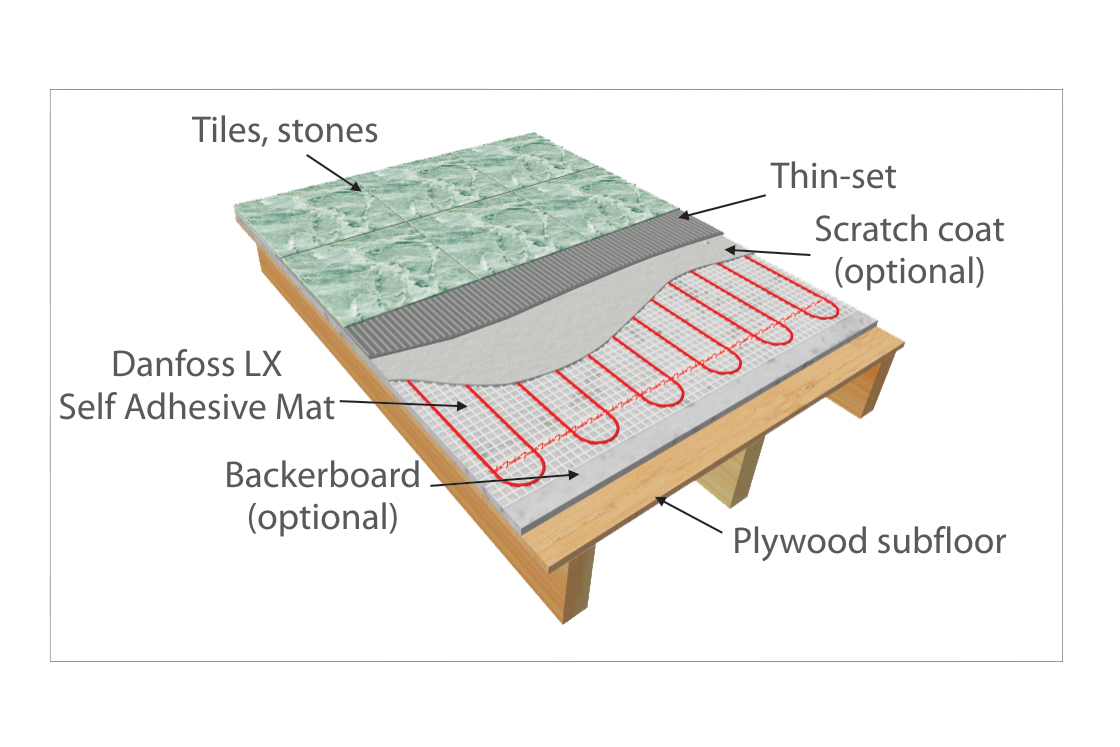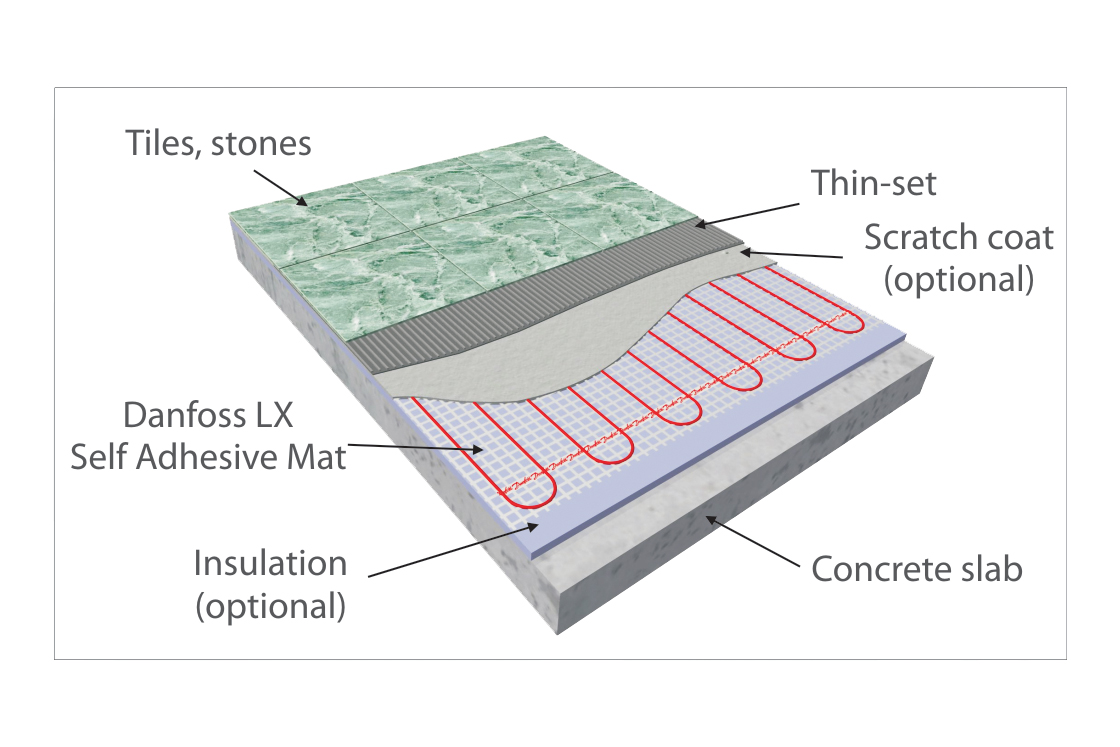 | Type | Name | Language | Valid for | Updated | Download | File type |
| --- | --- | --- | --- | --- | --- | --- |
| Operating guide - AQ | Danfoss LX Mat Installation Manual | English | United States | 01 Nov, 2018 | 1.0 MB | .pdf |
| Catalog - AF | Electric Heating Product Catalog | English | United States | 25 Mar, 2019 | 2.5 MB | .pdf |
| Catalog - AF | Electric Heating Product Catalog VKAPA1022_2 | English | United States | 14 Mar, 2019 | 2.5 MB | .pdf |
| Data sheet - AI | LX Mat Datasheet | English | United States | 30 Jan, 2019 | 244.8 KB | .pdf |
| Brochure - AD | LX Mat Trifold Brochure | English | United States | 28 Sep, 2018 | 1.5 MB | .pdf |
Genuine 20 Year
Danfoss offers you peace of mind with one of the best, most all-encompassing warranties in the industry. We stand behind our products by offering a genuine 20 year warranty on all LX floor heating mats & cables, GX snow melting mats & cables, & TX thermal storage cables. For complete warranty details see below.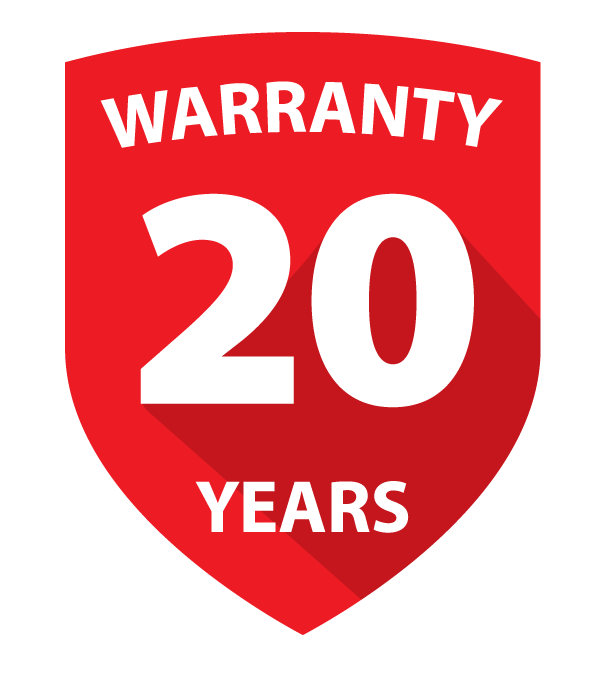 Warranty Registration Form
To qualify for the genuine twenty year warranty, please register your product.
Click Here for Terms and Conditions
For a period of twenty (20) years from the date of purchase Danfoss warrants that the Danfoss LX/GX/TX cables and mats are free from defects in material, design and workmanship. The extended warranty is only valid if the warranty certificate has been properly completed and mailed, and the installation is in accordance with the installation instructions.
The defective Danfoss cables or mats have to be inspected by or submitted to Danfoss or an authorized Danfoss dealer. Failure to comply with all of the foregoing will void this extended warranty. Danfoss will, when the customer has documented that a defect in the Danfoss cables or mats were present at the date of delivery, repair or supply a replacement product at Danfoss' option. All claims shall be made within the extended warranty period. Danfoss shall not be liable for any claims made later than twenty years from date of purchase.
Danfoss shall not be liable for any consequential and secondary costs or damages linked to the defect or replacement of the Danfoss LX/GX/TX. Danfoss will be liable for any costs related to the dismantling of defective product and the installation of a new product; however such liability is limited to the amount of five (5) times the initial product costs for each damage/case.
THE FOREGOING WARRANTY IS EXPRESSLY IN LIEU OF ALL OTHER WARRANTIES, EXPRESSED OR IMPLIED, ON THE PART OF DANFOSS. DANFOSS DISCLAIMS ANY WARRANTY, EXPRESSED OR IMPLIED, OF MERCHANTABILITY OR FITNESS FOR A PARTICULAR PURPOSE. DANFOSS NEITHER ASSUMES NOR AUTHORIZES ANY OTHER PERSON, FIRM OR CORPORATION TO ASSUME FOR IT ANY OTHER LIABILITY IN CONNECTION WITH SALE OR PRODUCT. DANFOSS SHALL NOT BE HELD RESPONSIBLE FOR DAMAGE TO PERSON OR PROPERTY, CONSEQUENTIAL LOSS, LOSS OF PROFIT, LOSSES ON GOODS IN STORE, OR THE LIKE WHICH MIGHT ARISE OUT OF THE FAILURE OF THE EQUIPMENT DELIVERED, IRRESPECTIVE OF THE CAUSE (INCLUDING FAULTY MANUFACTURE).