Solenoid valves for the widest range of applications
Electromechanical solenoid valves offer advanced control of capacity, hot gas by-pass and liquid injection in your air conditioning system.
The solenoid valves are suited for use in the widest range of applications in terms of function, capacity and design. With the Danfoss solenoid valve portfolio you get maximum flexibility combined with optimum performance and efficiency.
Our broad range of coils for the solenoid valves meets requirements in the global market. The range of sizes and configurations ensures you will always find the right component for your next air conditioning system. In the solenoid valve portfolio you will also find valves optimized for environmentally friendly refrigerants such as R290 and CO₂.
Features and benefits
Wide range of applications
Wide range of sizes, connection types and with coils for all common voltages and frequencies
Precise control of capacity, hot gas by-pass and liquid injection
Available for most fluorinated refrigerants and environmentally friendly refrigerants
Delivered as a parts program for customized configuration
Approvals include PED, UL, LVD, and ATEX to mention a few
EVR solenoid valves, direct or servo operated

Danfoss offers a complete range of servo-operated solenoid valves for air conditioning systems. EVR valves can be used in liquid, suction and hot gas lines, and the valves are compatible with fluorinated refrigerants, including high-pressure refrigerants such as R410A (EVRH).

EVRAT solenoid valves

EVRAT is an assisted lift, servo operated solenoid valve for liquid, suction and hot gas lines with ammonia and fluorinated refrigerants.EVRAT is specially designed to open - and stay open - at a pressure drop of 0 bar. The EVRAT solenoid valve is thus suitable for use in all plants where the required opening differential pressure is 0 bar.EVRAT is available as components, i.e. valve body, flanges and coil must be ordered separately. EVRAT 10, 15 and 20 all have spindle for manual operation.

EVUL solenoid valves, normally open

EVUL solenoid valves are designed to fit into compact refrigeration systems and can be applied in liquid, suction, and hot gas lines. EVUL solenoid valves can be used in many different refrigeration systems and are specially designed for commercial refrigeration systems, refrigeration appliances, liquid coolers, ice cube machines, mobile refrigeration systems, heat pump systems and air conditioning units.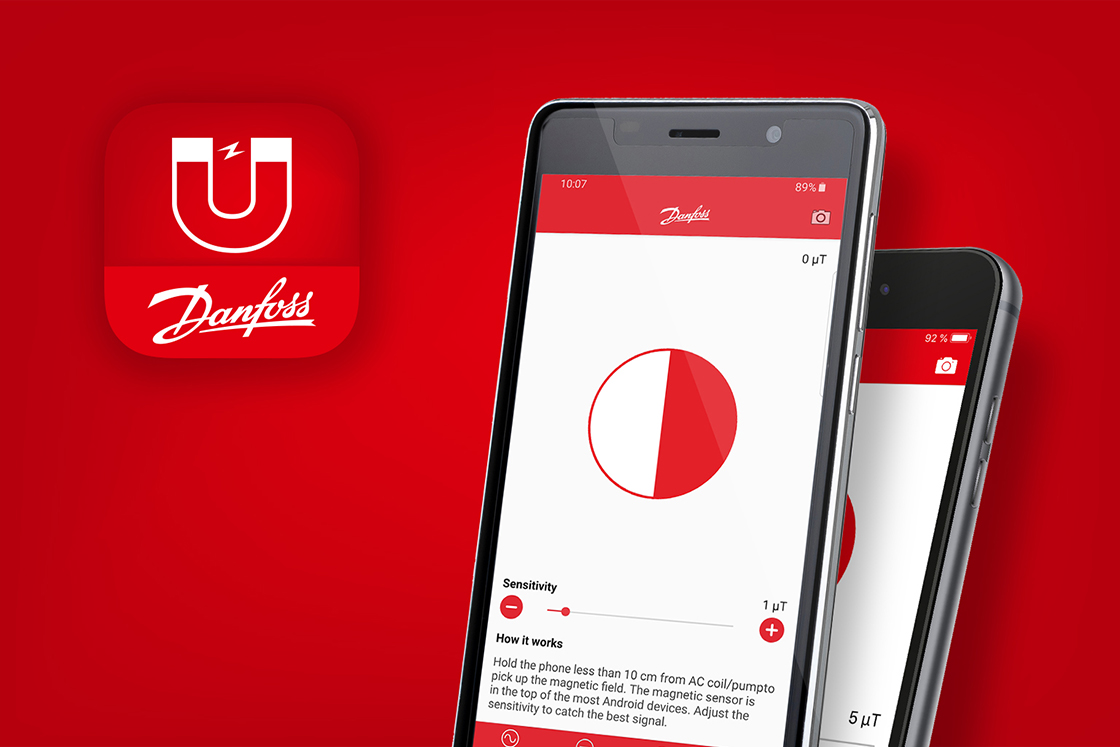 Magnetic Tool - solenoid coil tester
With the Magnetic Tool, solenoid coil tester, you always have the right tool with you, because it's always just a tap away.
Learn more about solenoid valves with Danfoss Learning