Pressure transmitters for load weighing
Lifting equipment potentially has a need for weighing when loading or unloading and hereby estimate the value or weight. Further the machinery is protected against overload to ensure safety. Danfoss recommends a pressure transmitter mounted on the lifting arm cylinder.
Typical specifications
Pressure range: 0 – 250 bar
Accuracy: 0.5% FS
Response time typically < 1 mS
Overpressure: 3 x FS
Burst pressure: 10 – 20 x FS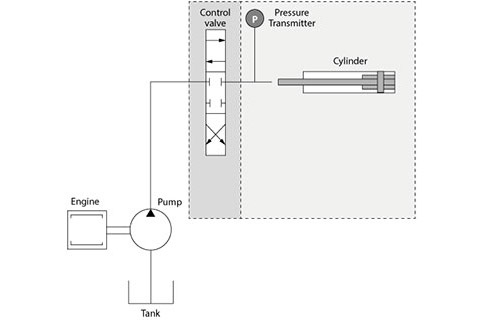 Features and benefits
High accuracy exact measuring
High burst and over pressure capabilities due to fully welded design
Resistant towards cavitation and liquid hammering
Good vibration and shock stability
Zero drift due to excellent long term stability
Wide range of electrical and pressure connections
Wetted parts made of stainless steel
Coming soon...
Coming soon...