Medium Voltage Partner Program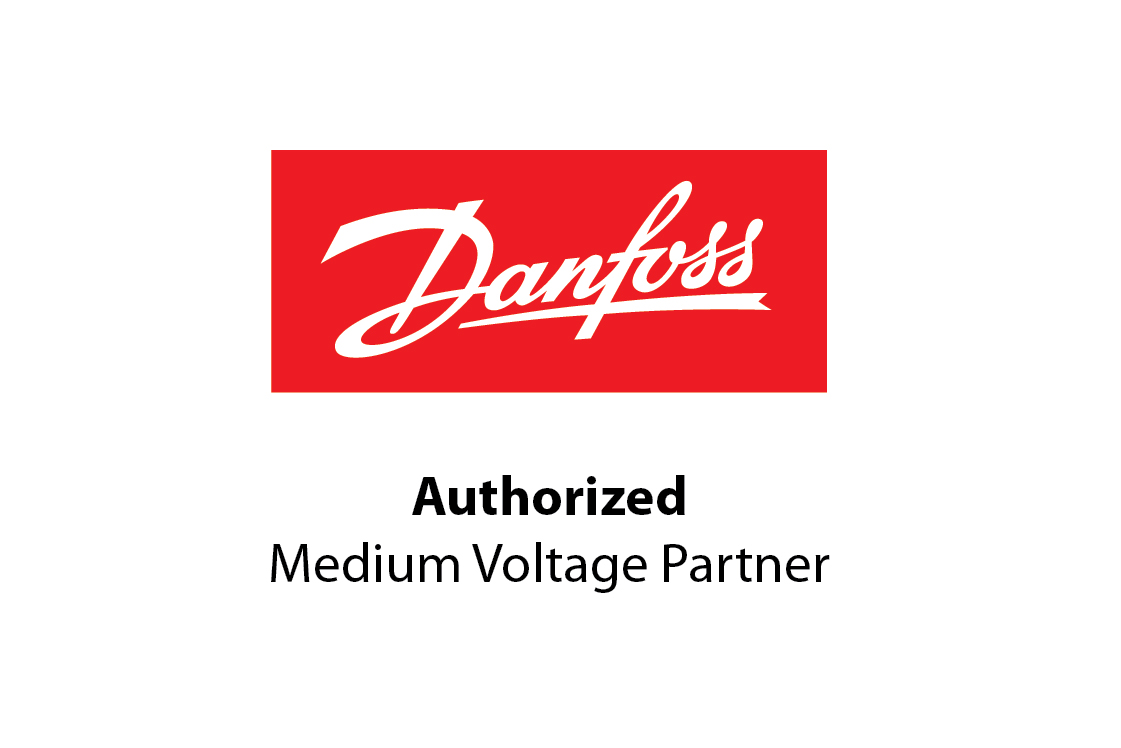 A unique modular approach
Danfoss is 100% dedicated to drives. We know drives like nobody else and continually push the boundaries of innovation to deliver the best drives in the world. And now we're about to revolutionize the way medium-voltage drives are designed and delivered.
It's something the market has never seen before – a unique modular approach which gives you the chance to build the ultimate solution for your customers.
Are you ready for serious business?
We know you're out there. You – the application experts. Specialists in your field who are used to working with high powers in some of the world's toughest environments; helping your customers to stay in control as they face the most complex, heavy-duty engineering challenges on the planet. And you know how vital AC drives are to your customers' business – where reliability, robustness, space and weight are crucial and downtime is a disaster.
Your application expertise, our drives experience and an entirely new approach to medium-voltage drives is a powerful combination. Custom-designed, fit-for-the-purpose drives can help System Integrators, OEMs or Panel Builders like you to take your customers' solutions to the next level.
Join our exclusive Medium Voltage Partner Program
The Danfoss Drives Medium Voltage Partner (MVP) Program provides the necessary tools, training and support you need to create your own dedicated medium-voltage drives offering for your customers.
We supply you with the medium-voltage drives modules, engineering support and documentation, while you engineer and assemble the cabinets to suit the most demanding requirements of your customers.
What we expect from you
Proven competence with low- or medium-voltage drives
Access to customers using medium-voltage drives
Willingness to invest in the medium-voltage drives business
Engineering, product integration and project management capabilities
Competent and capable technicians, sales and service people
World-class standard operating procedures and risk mitigation management
Set of core competences to engineer and integrate our medium-voltage offering
Experience of integrating medium-voltage equipment, for example MV switchgears
Segment and application focus
Motivation to serve customers in the best possible way
What you can expect from us
Our comprehensive benefits package is designed to ensure you succeed: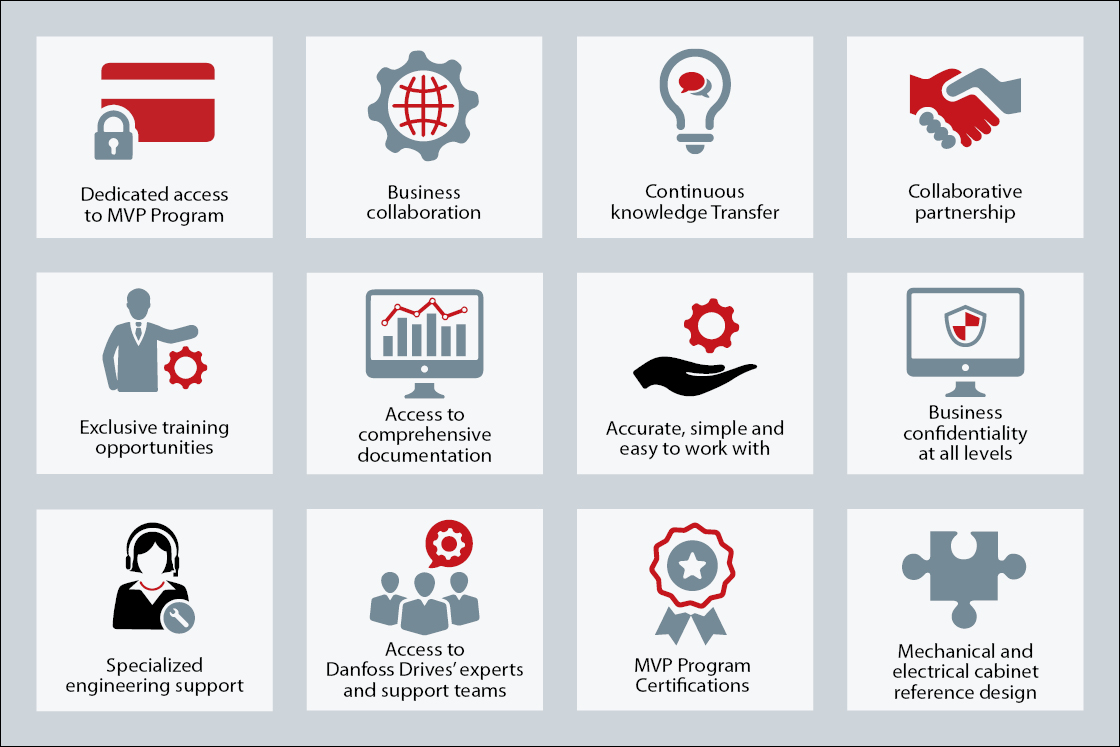 We're behind you all the way
Our partners continuously receive support via the MVP Program. As a partner, you will add value by being able to create your own system and cabinet offering – tailored perfectly to the applications and segments where you are the expert. We're looking forward to working with you to create synergies to help you deliver the ultimate application-optimized medium-voltage drive solutions.
Become a Danfoss Drives MVP
We're looking for the most valuable partners.
All you need to help you succeed.