Finnish ferry Prostvik 1
Danfoss Editron commissioned to replace existing diesel-mechanical propulsion system on Prostvik 1 ferry with new diesel-electrical drivetrain system.
Short project schedule, with the retrofit only expected to take approximately six months.
As well as reducing emissions, Danfoss Editron's system meets the impressive weight and size requirements set by ferry's operator.
TURKU, FINLAND – Danfoss Editron has been commissioned by the Suomenlahden Telakka Oy shipyard to provide a diesel-electrical drivetrain system for the Prostvik 1 ferry. Which operates in Finland's Turku archipelago. The entire diesel-powered propulsion of the ship will be retrofitted to a diesel-electrical drivetrain system to improve its overall efficiency and reduce its emissions.
Operated by Finferries, a Finnish state-owned ferry service provider, Prostvik 1 is one of two ferries operating on the route between Nauvo and Korppoo. This is making it vitally important to the local population. Built in 1983, the 50m long vessel can carry approximately 140 passengers and 30 vehicles each journey.
Danfoss Editron's diesel-electrical drivetrain system is compact and lightweight. Meeting impressive weight and size requirements set by Finferries for Prostvik 1 which has a relatively small tonnage of 320t.
Atte Yrjola, Sales Support Manager of Danfoss Editron, said:
"Our direct current grid distribution and software-based approach allows for a much greater intelligent management of power distribution. This is by enabling variable speed diesel generators. It also allows us to identify the optimal number of running engines needed in various weather conditions. Ensuring the most efficient operation, offering additional fuel savings and reducing maintenance costs."
"Close cooperation between ourselves and Suomenlahden Telakka Oy will be crucial for the success of this project. Our production facility is more than capable of meeting the challenging project schedule. Especially as we already have a strong track-record of delivering diesel-electrical systems for marine vessels."
The Prostvik 1 ferry will arrive at the Suomenlahden Telakka Oy shipyard in late August, before returning to operation by the end of November. The ferry is one of only two operating on its route. Therefore, a short and challenging project schedule of just six months between kick-off and completion is being targeted.
Jukka Jaatinen, CEO of Suomenlahden Telakka Oy, commented:
"The retrofit of the Prostvik 1 ferry will take place in our new indoor warm hall. This type of space is ideal for retrofit projects as it enables existing equipment to be kept in good conditions. At the same time, the new equipment is being installed, while it also provides favorable working conditions for engineers"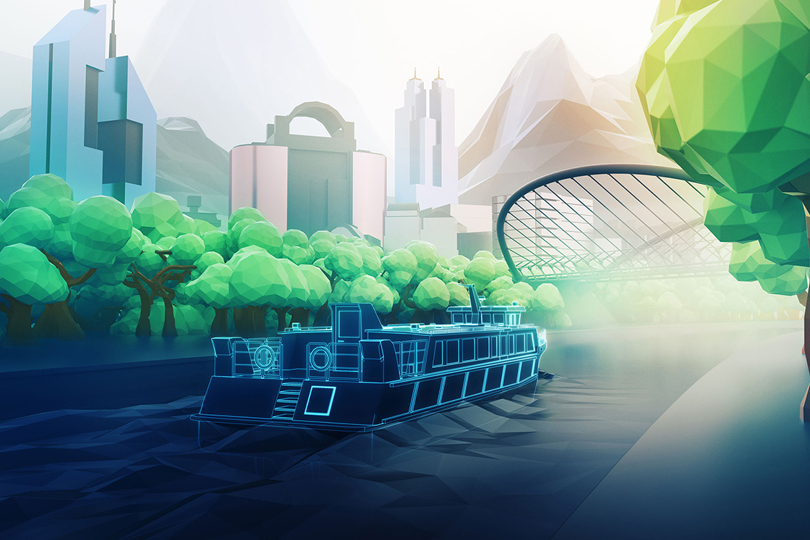 Danfoss Editron
Danfoss Editron is taking fuel savings and energy efficiency to the next level. We specialize in hybrid and electric powertrain systems for marine, off-highway and commercial transport markets. Our mission is to end pollution through electrification.