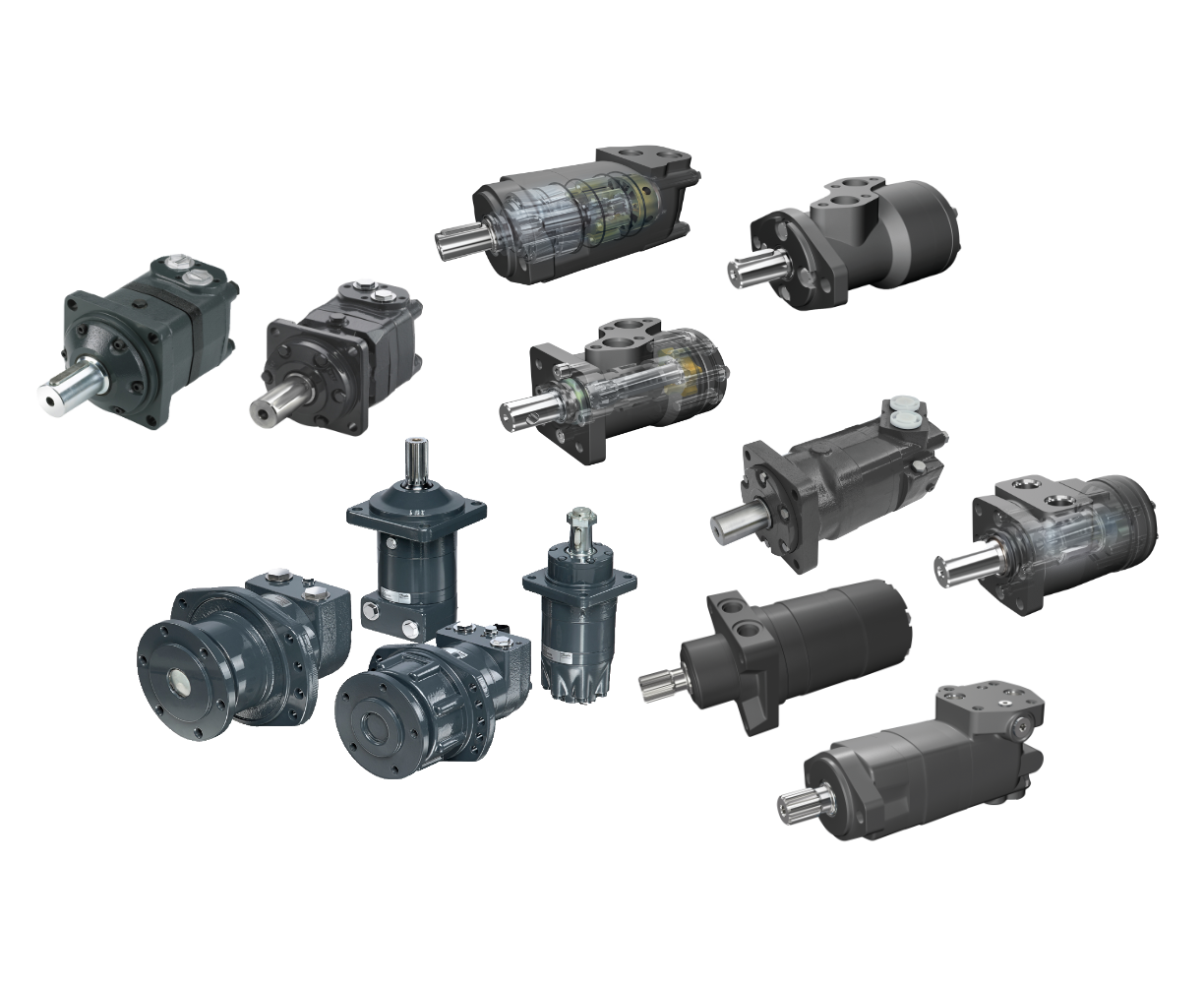 Danfoss Power Solutions, a leading global supplier of mobile and industrial hydraulics as well as electric powertrain systems, has unveiled its new orbital motor portfolio following the completion of integration activities. Under the Danfoss Char-Lynn® and Danfoss Xcel brands, the company offers the broadest orbital motor portfolio on the market. With more than 70 years of exceptional performance and reliability, the portfolio features solutions for all types of mobile applications.
Danfoss Char-Lynn motors are ideal for heavy-duty applications
With solutions for high-performing and demanding equipment, these motors deliver premium performance, quality, and reliability. Char-Lynn motors are extremely durable, compact, and have tremendous power density. From agriculture and construction equipment to food processing plants and more, they provide reliable, continuous operation in demanding environments. With a number of options and features, Danfoss Char-Lynn motors are a reliable solution for high-horsepower applications, demanding duty cycles, and precise motor control.
Danfoss Xcel motors are the ideal choice for mid- to light-duty and seasonal applications
The comprehensive Xcel series offers the Danfoss reliability customers depend on at the best value for their application. These motors offer three-zone protection at a two-zone price point, with less wasted energy and lower operating temperatures. The design dampens pressure spikes in both directions, helping to extend shaft seal life and enhance overall reliability. Danfoss Xcel motors are designed for superior performance and reliability, providing hydrodynamic journal bearings, a variety of displacements and shafts, and optimized drive running angle.
"Based on our extensive application knowledge, expertise, and cutting-edge design, Danfoss offers the best performing, most innovative motors you can find," said Eric Bretey, motors business unit sales leader, Danfoss Power Solutions. "Known for their solid reliability, extreme durability, and high efficiency, Danfoss orbital motors deliver optimum performance."
To learn more, visit the orbital motors webpage.