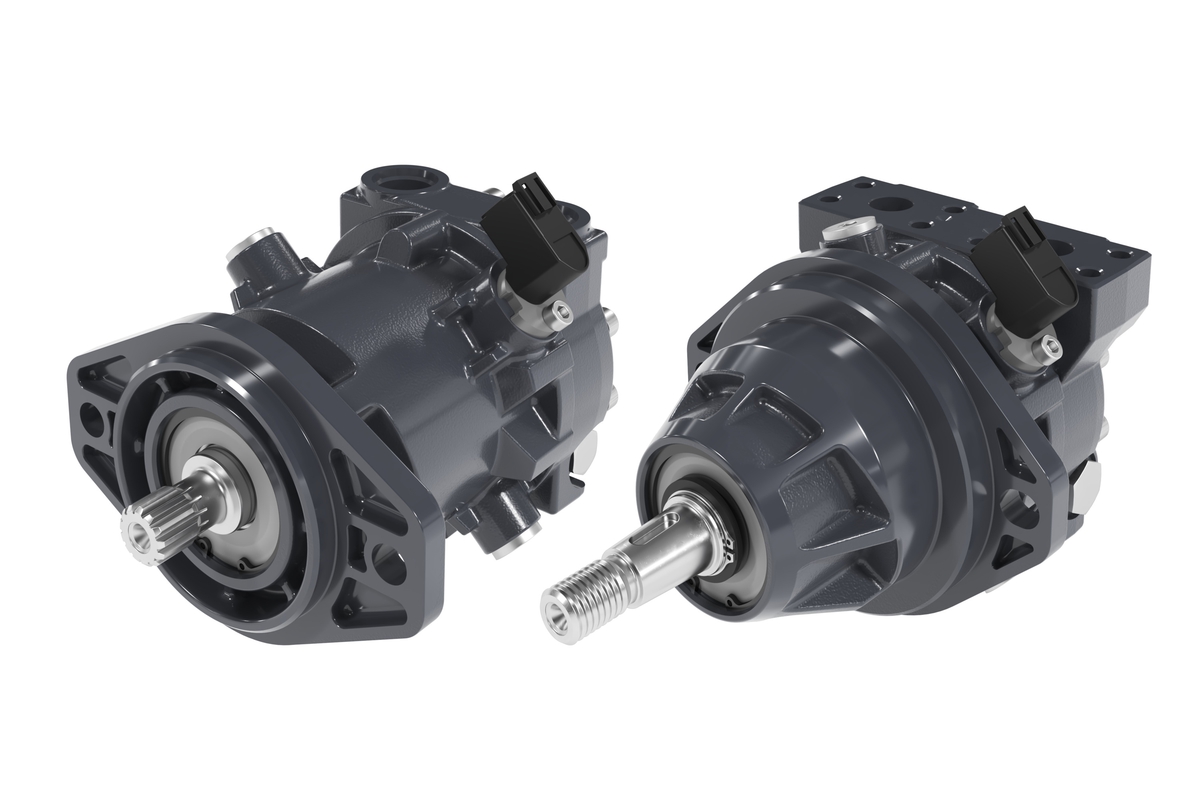 NORDBORG, Denmark – Danfoss Power Solutions has expanded its line of MP1M fixed-displacement axial piston motors with a new 28/32 cubic centimeter displacement model. Like the existing 20/24 cc motor, the new 28/32 cc motor features two displacements in one frame size and is capable of operating in closed-loop and open-loop systems. The compact MP1M motor offers best-in-class efficiency and weight, delivering fuel savings and better machine performance.
MP1M motors offer 5% higher efficiency than the leading competitor, which can reduce fuel consumption or enable greater productivity. With a lightweight aluminum housing, MP1M motors are up to 33% lighter than competitive medium-power axial piston motors, which can further contribute to fuel savings and deliver cost savings in fan drive frame materials. In addition, the motor's compact envelope is up to 10% shorter in length than competitive motors, easing installation in tight spaces and increasing design flexibility.
"The Danfoss MP1M 28/32 cc motor is not only a new option, it is a superior option," said Andi Long, medium-power product portfolio manager, Danfoss Power Solutions. "Our customers can now get both the pump and motor from Danfoss to create an efficient system solution with a wide range of options for their full lineup of machines."
MP1M motors have a maximum working pressure of 350 bar, a rated speed of 3,900 rpm, and various mounting and porting options. Optional features include a speed sensor, loop flushing valve, anti-cavitation valve, shock valve, and dust seal for fan drive applications.
MP1M motors are ideal for a variety of applications, including roller vibration, sweeper suction fans, directional drills, telehandler slew, crane slew, and fan drives.
To learn more, visit the MP1M motors webpage.