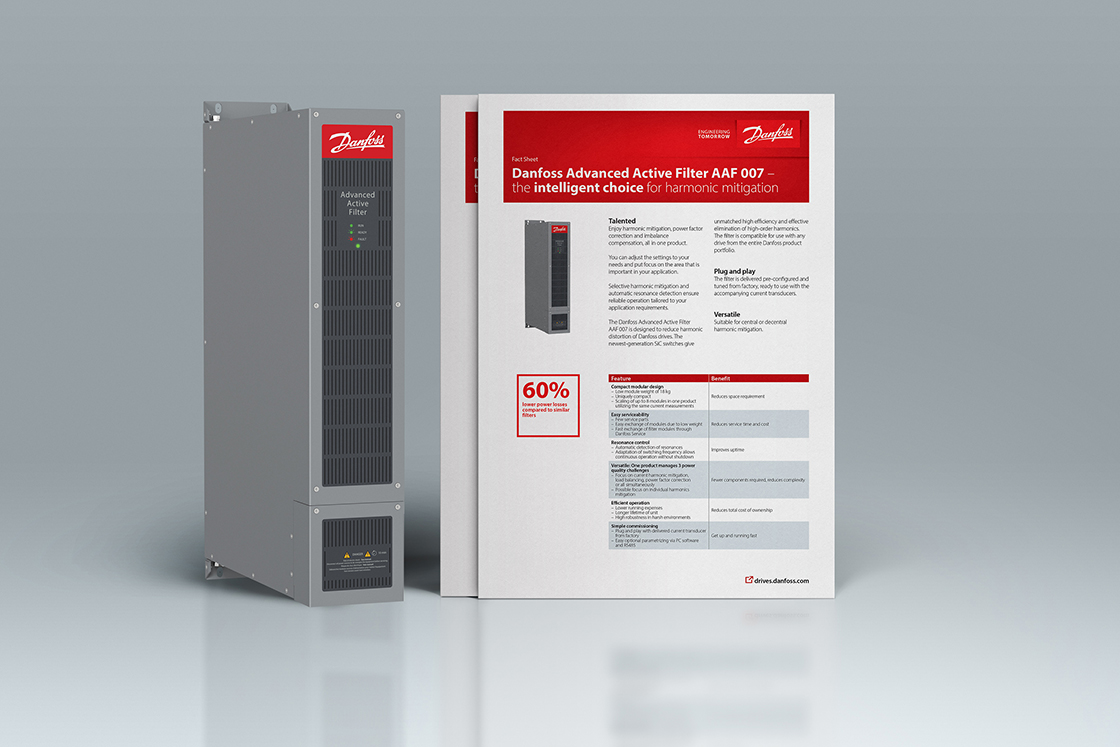 With 60% lower power losses compared to similar filters, Danfoss Advanced Active Filter AAF 007 can rescue your energy budget. Enjoy harmonic mitigation, power factor correction and imbalance compensation, all in one product.
Harmonics in the electric current network create system disturbances that put extra stress on equipment and cause irregular performance. Traditional AFE solutions for harmonic mitigation place filters on every drive in a system. However, there are no such demands on harmonic mitigation at an individual variable speed drive level, according to regulating standards. To save investment, space, and energy costs, we propose installing only the filters needed to comply with standards, for example IEEE 519.
Our advanced Active Filter technology makes it possible to create a setup with a central filter solution, while still meeting the latest regulating standards. Contrary to the traditional harmonic mitigation based on active front end technology, the Advanced Active Filter identifies harmonic distortion in the system and injects a counter-current to cancel out the electric noise. Active filters provide a more compact way to reduce harmonic distortion than traditional AFE technology — at the same time halving the energy required to do the job!
So, consider the Danfoss Advanced Active Filter AAF 007. With this filter, you can adjust the settings to your needs and put focus on the area that is important in your application. Selective harmonic mitigation and automatic resonance detection ensure reliable operation tailored to your application requirements. The newest-generation SiC switches give unmatched high efficiency and effective elimination of high-order harmonics. This filter is compatible with all drives from the entire Danfoss product portfolio.
Benefits of Danfoss Advanced Active Filter AAF 007:
60% lower power losses compared to similar filters
Save investment, space, and energy costs with a central filter solution. The filter is also suitable for decentral harmonic mitigation
Unmatched efficiency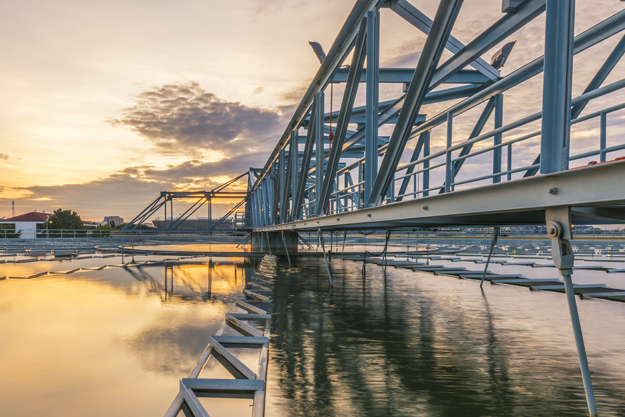 Harmonics in water and wastewater installations
Harmonics in HVAC applications