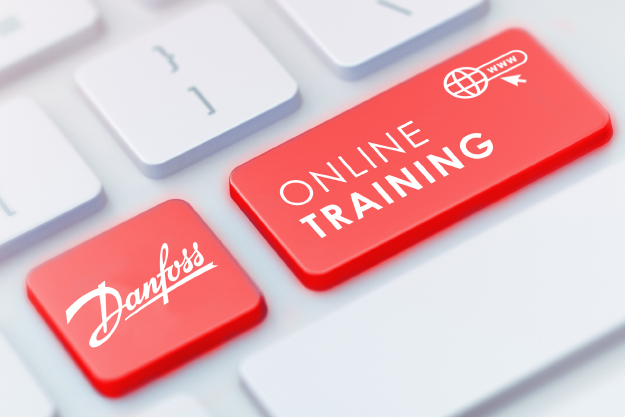 Imagine if your ideal workday became the standard. No guesswork at the job site, fewer trips to pick up missing parts, and no unnecessary expenses.
To help make this dream a reality, Danfoss has developed a series of five webinars for HVAC technicians and contractors. We will discuss thorough compressor start-up and maintenance checks, accurate thermostatic expansion valve replacement decisions, proper refrigerant charging requirements, verified healthy HVAC system performance and much more. Learn online now and improve your skills by learning at home—free of charge. Collectively, this webinar series provides you with a comprehensive tool kit to help make your workdays more productive.
Watch or listen on demand now!
Webinar speaker: Jamie Kitchen
Jamie Kitchen, Regional Account Manager
Jamie holds a three-year diploma in Building Environmental Systems from Humber College. He has over thirty years' experience with mechanical systems, twenty of which have been with Danfoss in the HVACR industry. While at Danfoss, Kitchen has held numerous positions, including Large Scroll Compressor Marketing Manager, Field Service Engineer, National Account Manager for Commercial Refrigeration, North American Training Manager, and his current role as Canadian Sales Manager for Indirect Sales.
Jamie frequently writes articles, conducts webinars, and appears as a guest speaker for organizations and trade publications such as RSES, HVAC Excellence, AHRI, and ASHRAE to improve the abilities of those who work in the HVACR industry. He oversaw a program that offered tailored donations to technical schools needs and desired capabilities so that current and future students can gain the required experience to be successful.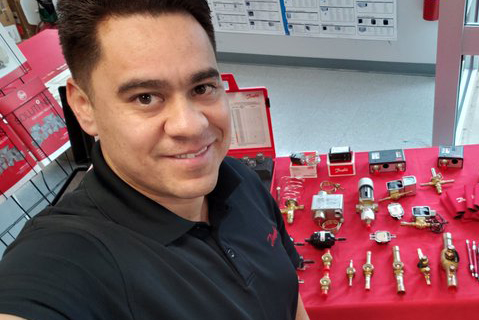 Webinar speaker: Gustavo Alberto Luna Alvarez
Gustavo Alberto Luna Alvarez, Gerente de Cuentas Regional
Licenciatura en Ingeniería Mecánica y MBA por la Universidad Autónoma de Nuevo León. Desde 2000, Gustavo ha trabajado con Danfoss, sumando 20 años de experiencia en la industria. Dentro de ese tiempo, Gustavo ha ocupado varios cargos, incluyendo Jefe de Producción de Fábrica, Gerente de Ingeniería de Diseño para Unidades de Condensación, Soporte de Mercado para las ventas, Gerente de Desarrollo de Nuevos Negocios, asi como un rol de Entrenador de Ventas Regional antes de su posicion actual.
Gustavo frecuentemente contribuye y apoya diferentes asociaciones, como RSES, AHR asi como varios distribuidores locales y escuelas tecnológicas, enfocándose en impulsar esfuerzos de enseñanza y siempre buscando nuevos desafíos dentro de la industria de HVACR.