A Danfoss thermostatic expansion valve (TXV) that has been on the bottom of Atlantic Ocean for more than fifty years has recently been recovered. Originally on the Stolt Dagali, a Danish-built Norwegian tanker that sank off the coast of New Jersey, USA on November 26, 1964, the TXV is finally back on land.
Ross Baxter and his diving partner Nathan Granja found the valve while exploring the wreckage of the Stolt Dagali, one of the best-known wrecks near the northeastern coast of the US. On their second dive to the ship, they discovered the valve. According to Baxter, based on the valve's location, "we think [it] fell out of a spare parts cabinet. The ship is on its side, so everything would have spilled and dispersed."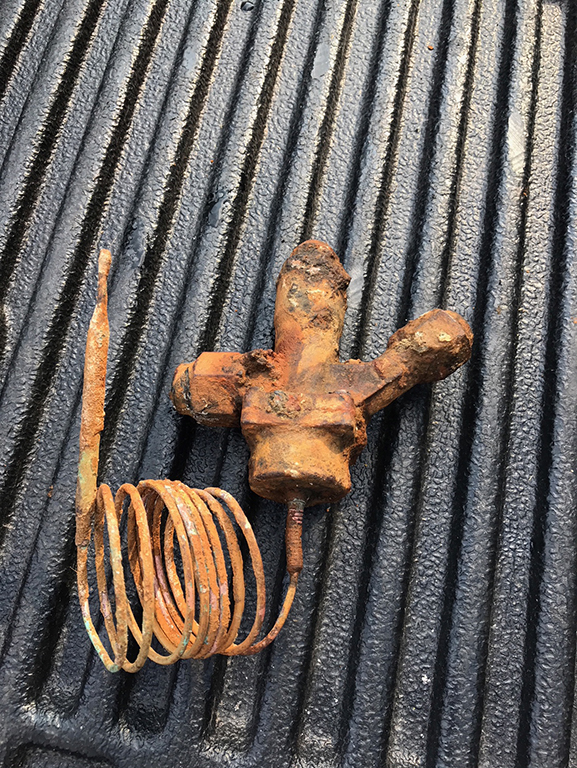 After bringing the valve and a few other artifacts back to the surface, they cleaned everything with "a vinegar mixture and an ultrasonic tank" and were able to see that the valve was still in quite good condition. So much so, that Baxter was able to clearly read the Danfoss name molded on the top of the valve. That is when he looked up the company to share with us the story of his trip and the sunken treasure he recovered. Despite being on the ocean floor for over half-a-century, the valve is easy to recognize as a TXV.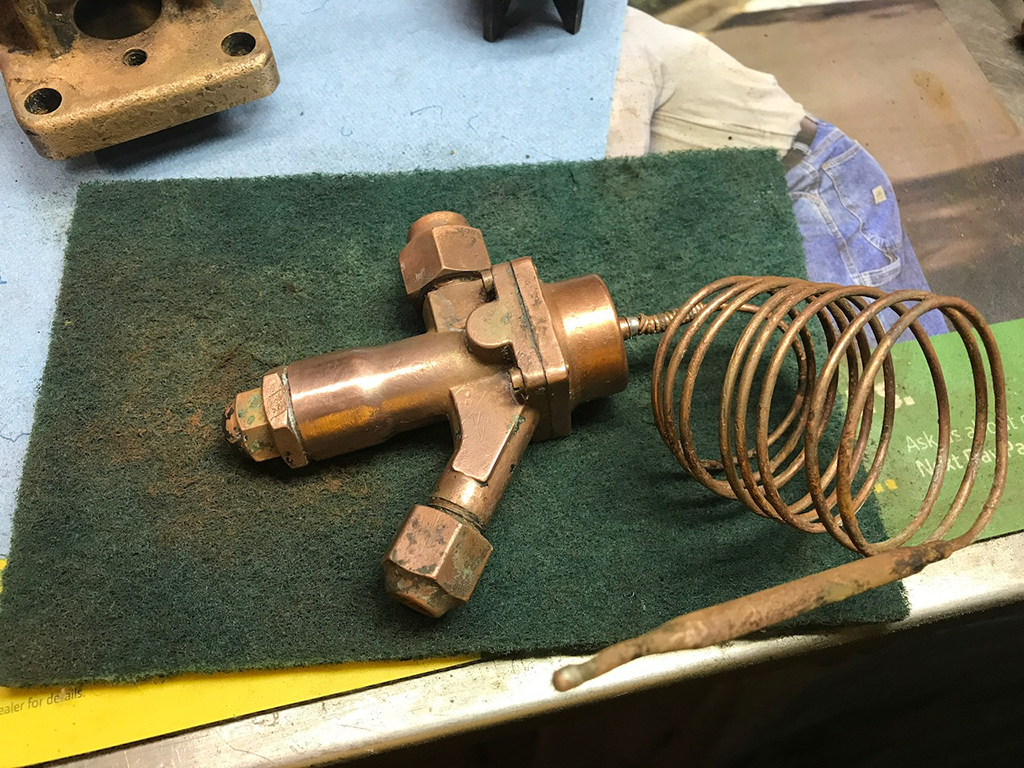 Baxter, a salesperson for John Deere, and Granja, a finish carpenter, have been diving together since 2014. Inspired by the nonfiction book Shadow Divers by Robert Kurson about John Chatterton's discovery and identification of a German U-boat off the coast of New Jersey, they started looking for known shipwrecks they could explore. They have gone on diving expeditions exploring the remains of several ships including the Lady Luck, the Rodeo 25, and the Hydro Atlantic. 
Even though the recovered TXV is no longer functional, its condition stands as a testament to the quality that Danfoss puts into every component. Whether they are in air conditioning systems or at the bottom of the ocean, Danfoss products stand the test of time.