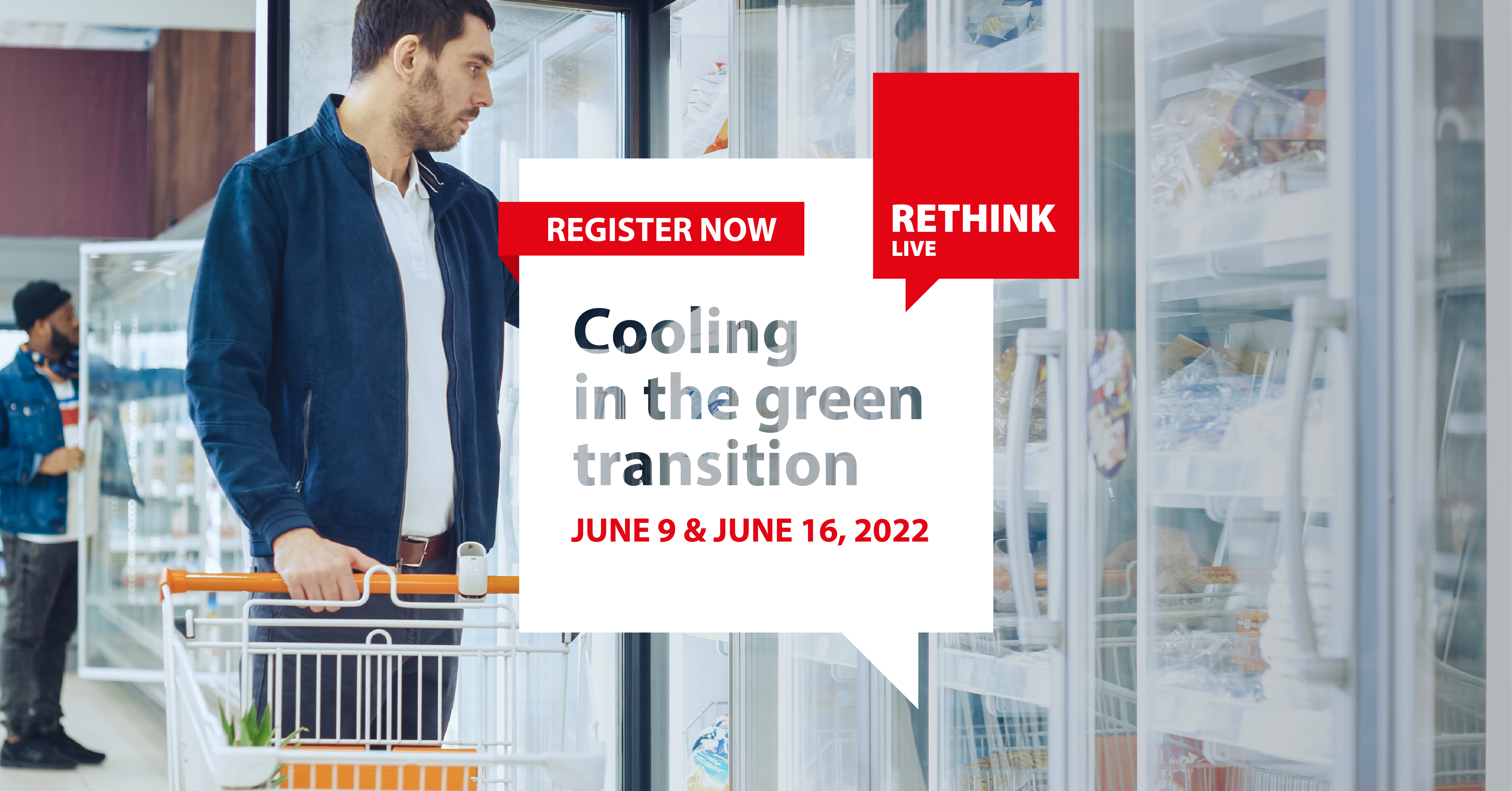 Online event series seeks to inform and educate on sustainable cooling solutions
Contractors, OEMs and end users are invited to attend Danfoss Climate Solutions' RETHINK Live: Cooling in the Green Transition on June 9 and 16, 2022. This online event will explore sustainable cooling practices and provide an opportunity to learn from industry experts on how to transform cooling systems to lower emissions and improve efficiency.
With the cooling sector accounting for roughly 8% of greenhouse gas emissions, adopting more sustainable practices can help the industry lead the way in the green transition. As the industry transitions to low-GWP refrigerants and explores innovations in refrigeration and cold chains, Danfoss Climate Solutions is looking forward to bringing people together to chart a cleaner and more efficient path forward.
"The purpose of this event is to spark a larger conversation on how we can uncover new, sustainable ways to operate in the world of HVACR," said Magdalena Mydlo-Garcia, Senior Marketing Communications Manager at Danfoss. "We are excited to bring together industry leaders to discuss the latest innovations in commercial and industrial refrigeration."
Attendees can register for any of the following:
CO2 in Commercial and Industrial Refrigeration: (June 9, Thursday, 1:00-2:00 PM EDT): Panel discussion on different CO2 refrigeration system designs, followed by updates on industry regulations in North America and trends in supermarket and industrial refrigeration.


The Power of a Sustainable Cold Chain (June 16, Thursday, 12:00-12:45 PM EDT): How to build high-efficiency and sustainable cold chains, while leveraging the market trends.


Five Ways IoT Can Improve Supermarket Efficiency and Sustainability (June 16, Thursday, 1:00-1:45 PM EDT): Overview of the five areas which can make a difference in maximizing supermarket efficiency.


Walk-in Coolers and Freezers (June 16, Thursday, 2:00-2:45 PM EDT): Industry trends and the technologies for building highly efficient and sustainable cold rooms.
For registration and further details on the sessions, please click below:
Register Today