From lab to market: Danfoss Digital Displacement technology has been launched to cut fuel consumption in excavators by staggering numbers. This will have a global impact as we can save 40 million tons of CO2 – the energy use of 4.6 million homes for one year – by reducing waste heat in excavators.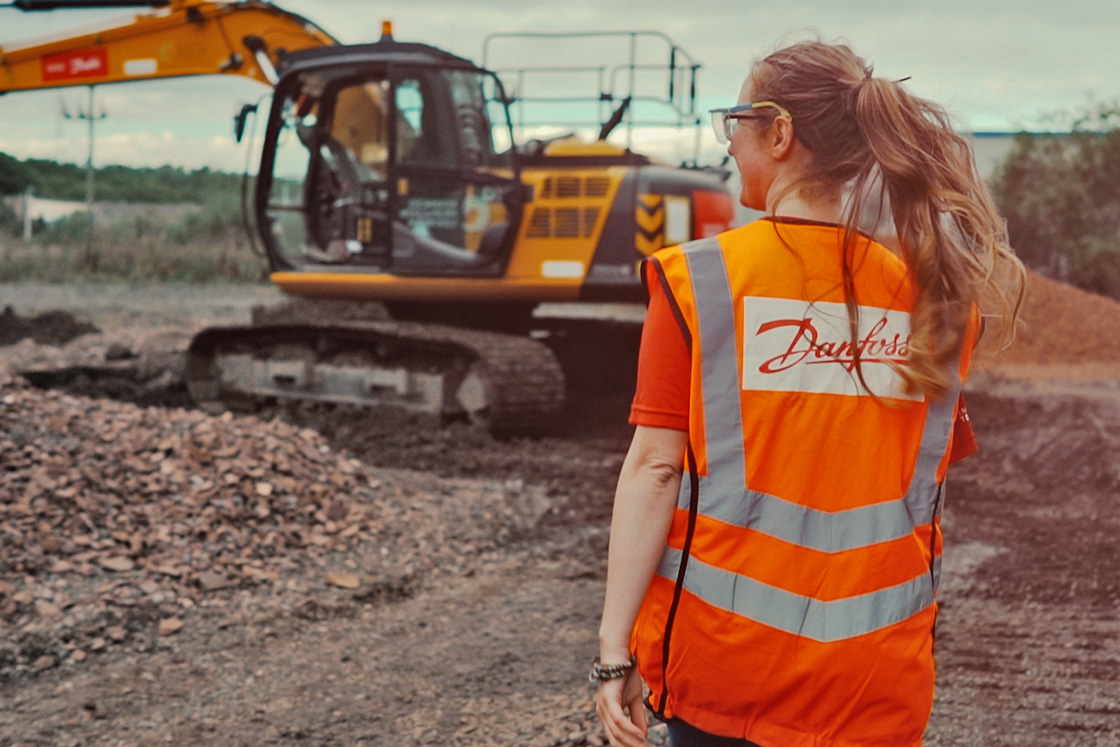 When Danfoss engineers analyzed the energy flow in an excavator, they discovered that 70% of the useful energy made by the engine disappeared as waste heat. By using Digital Displacement our engineers replaced the conventional pump with a digital pump. Adding intelligence and digital control over the engine so that the individual cylinders are only called into action when required - reducing losses system-wide.
Now, the technology is launched to market and it will have a global impact. With Digital Displacement we can save 25-30% - and in the future even 50% fuel in excavators. We can save 40 million tons of CO2 – the annual energy use of 4.6 million homes  – just by reducing waste heat in excavators.
"Whether it is zero emissions or lower emissions, the unique aspect of Digital Displacement is that it allows for much lower energy use.  And it doesn't matter whether the energy source is fossil fuel or a battery. So, the technology is future-proof," says Jeff Herrin, Vice President, Research and Development, Danfoss Power Solutions.
He adds that the technology allows OEM's to build differentiation directly into the software.
"Digital Displacement is completely controlled by software and electronics  allowing for a new level of machine customizations."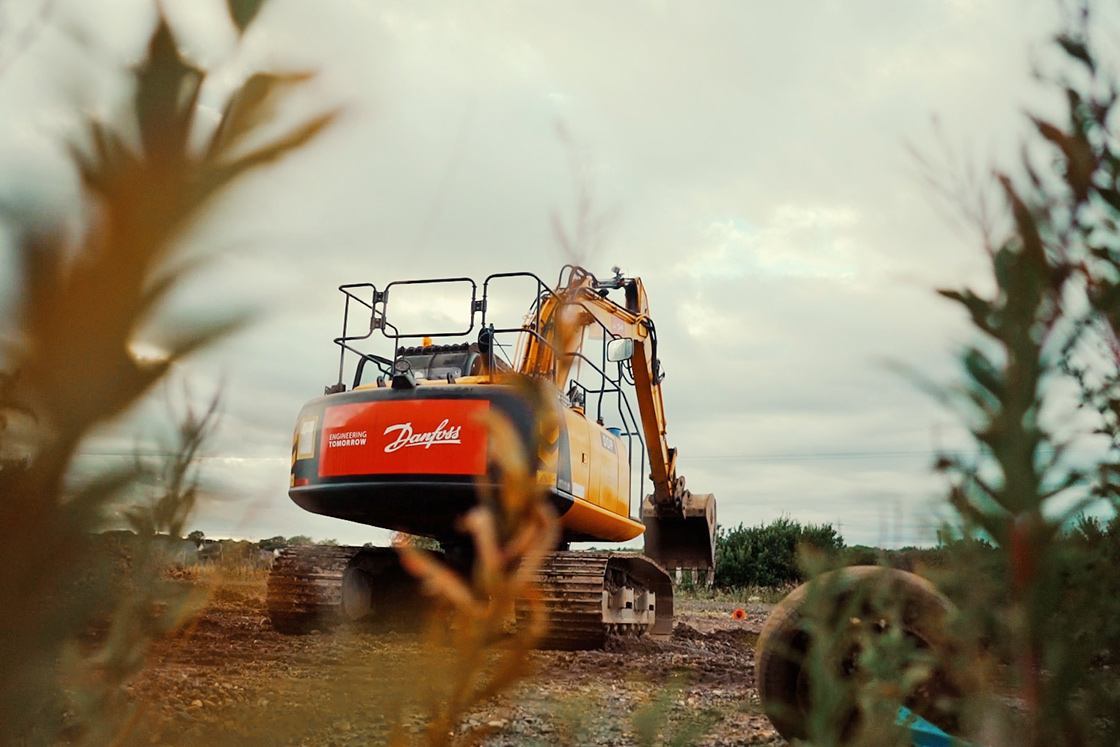 Enabler for future excavator systems
Digital Displacement simply paves the way for an off-highway revolution.
"We can swap the pump from a standard excavator with a Digital Displacement pump which gives us great fuel savings and great productivity. And we can do more. We can pave the way for amazing new excavator systems, perhaps recovering energy or enabling superior controls. Digital Displacement is an enabler for future excavator systems," says Matt Green, Engineering Manager at Danfoss Digital Displacement.
The technology adds a completely new toolbox to hydraulic systems making them more efficient and more productive. It even lowers the cost of the engine and other system components by removing waste heat.
"This is not just an incremental improvement. It is truly the next chapter in hydraulics. It is digital hydraulics for the digital age. It is going to be a very creative phase for the whole industry as we learn how to apply the technology to solve a myriad of problems that customers have," says Niall Caldwell, Director, Danfoss Digital Displacement.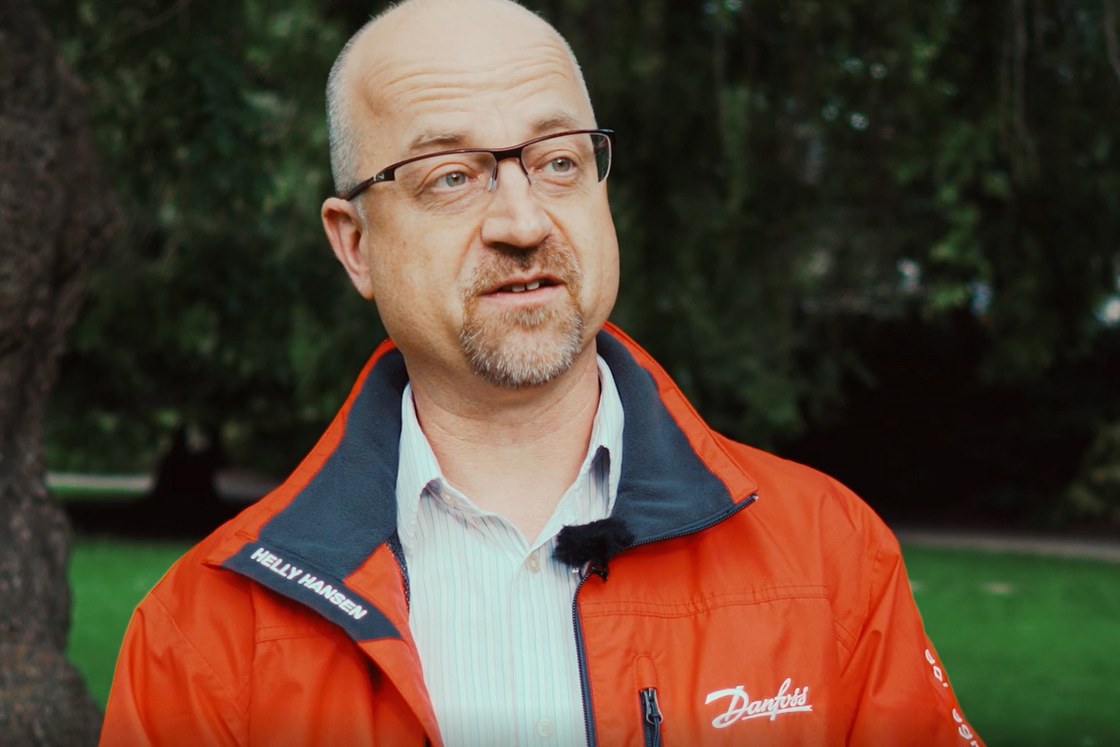 Unlocking the potential
"To fully unlock the potential of the technology, we need to demonstrate that we have a product that customers can rely on. When we talk about the off-road market, reliability and durability are absolutely key. When these customers put a product into their whole line of machines, they expect it to be dependable and to last for a very long time. And, in Danfoss, we have a proven development process to answer that request, our products are rock-solid and have high quality and durability," Eric Bretey, Director of Danfoss Digital Displacement explains.
Engineering excellence
Danfoss Digital Displacement® hydraulic pumps are suitable for diesel, hybrid and fully electric off-highway machines.
This new pump technology is revolutionising the market, delivering greater efficiency and improved productivity.