New! easy to install,
award winning technology
from Danfoss...
Danfoss has been recognized for excellence in product design in the 16th annual Dealer Design Awards program sponsored by The Air Conditioning Heating and Refrigeration News magazine.
An independent panel of contractors acted as judges in the contest. Danfoss' Connecto power connection kits received a Silver award in the Components & Accessories category.
ACHR NEWS Publisher Mike Murphy stated, "These awards give us a unique opportunity to recognize the outstanding research and development efforts that go into many of the products serving the HVACR industry and the awards issue gives our readers an opportunity to read about innovative installation and service solutions."
Danfoss Connecto kits simplify installation of self-regulating electric heating cables
In March, Danfoss introduced Connecto NA—its newest line of connection kits for Danfoss self-regulating heating cables. Designed for use with both Danfoss RX-C Roof and Gutter De-icing Cables and PX Pipe Freeze Protection Cables, Danfoss Connecto kits enable simple, reliable, and safe installation of electric heating cables.
"The new Connecto kits are designed to make installation of our self-regulating heating cables all that much easier for contractors and electricians, reducing time on the job and costs," said Ian Levergood, electric heating sales manager, Danfoss. "In fact, compared to traditional connection kits, new Connecto kits allow installation of power connections 75 percent faster—in as little as three minutes."
The Connecto connection kits are available in eight variations that include the proper splice or power connection assembly, as well as a threaded cap, sleeve, clamping sleeve and clamping sheet, and, when necessary, silicone adhesive and an end cap—with NEMA Type 4X/IP66 protection, giving contractors all the tools necessary to quickly and easily ensure a solid power connection every time.
Danfoss' line of self-regulating cables minimizes the burden of cold climates or inclement weather by improving safety and alleviating the risk of weather-related damage to pipes, roofs and gutters. RX-C Roof and Gutter De-icing Cables can be used on commercial applications to prevent ice dams and destructive build-up that causes leaks and property damage. Danfoss PX Pipe Freeze Protection Cables can be used to prevent water and sanitary pipes from freezing and becoming ice-damaged, and to ensure hot water or fluid pipes maintain required temperatures and consistent flow.
Winning entries in the Dealer Design Awards were featured in the July 29, 2019 issue of The ACHR News, which is distributed nationally to over 32,000 HVACR contractors, wholesalers, and other industry professionals.
For more information on new Danfoss Connecto NA power connection kits, please visit our website, view the video, or browse related products below: http://bit.ly/DanfossConnecto

For more information and further coverage of the Dealer Design Awards, visit www.achrnews.com.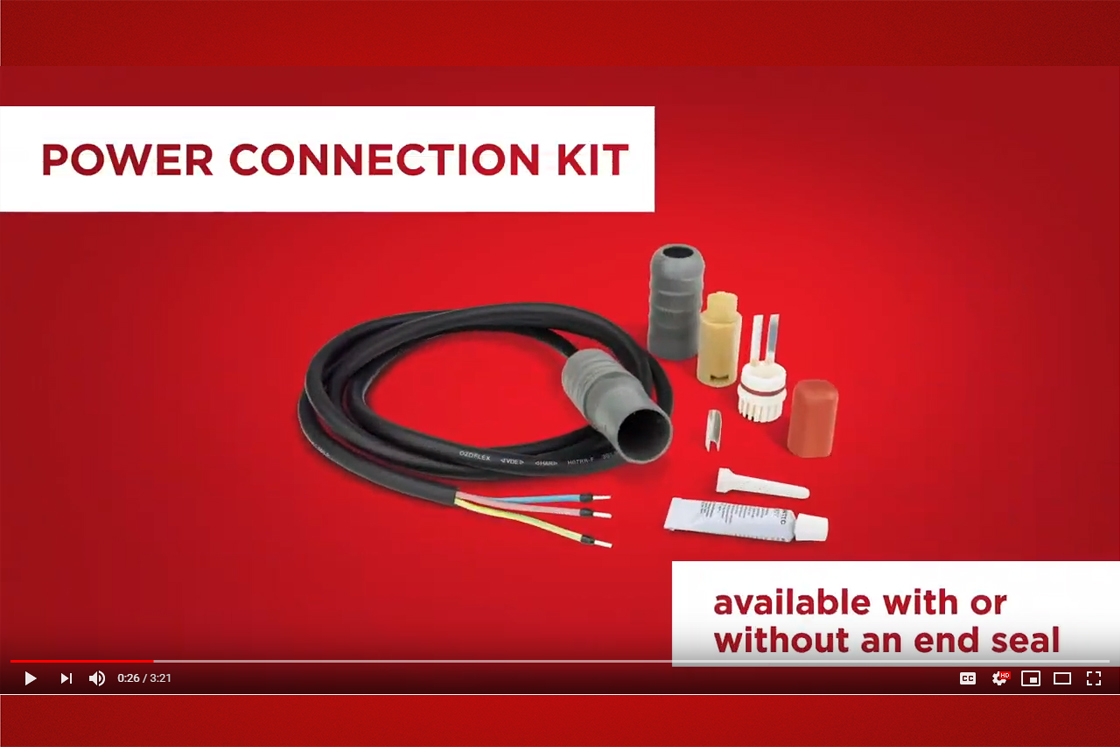 Discover Connecto
Learn more about the new Connecto power connection kits, and see just how easy they are to install.