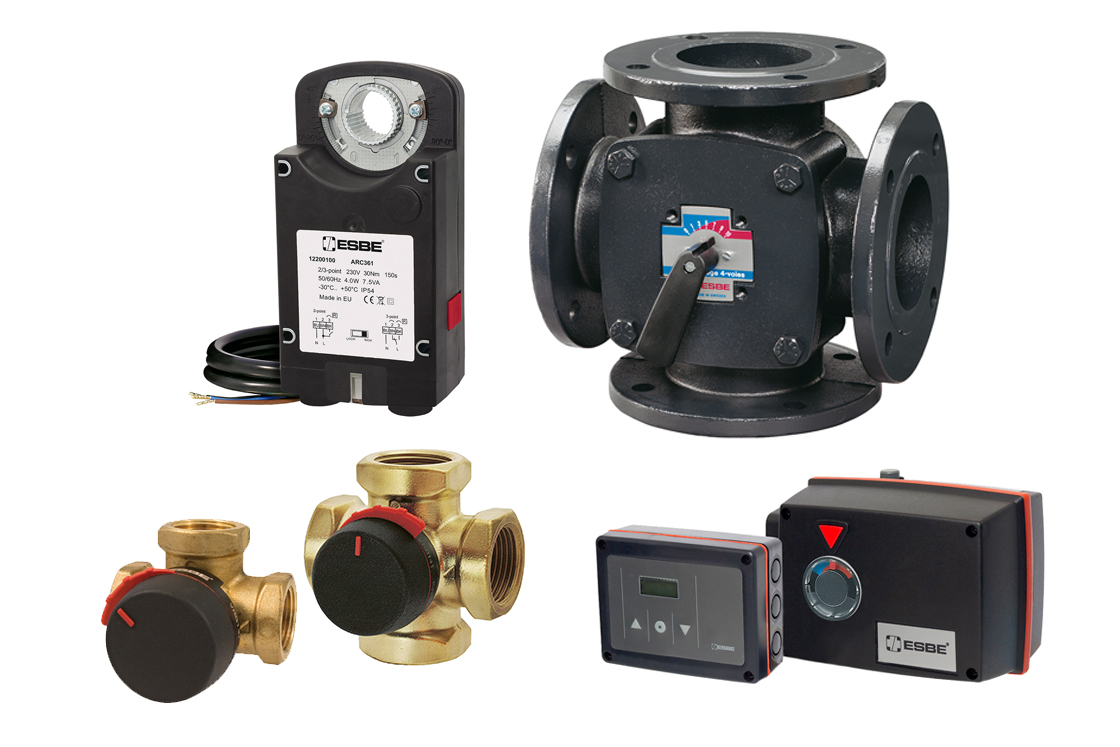 For accurate control of water and glycol mixture applications...
Danfoss Motorized Control Valves (MCVs) for residential and light commercial heating and cooling, HVAC and central heating systems - ensure stable and accurate control of water and water glycol mixtures. This in turn improves water temperature control and distribution based on fluid temperature requirements of the system. 
Danfoss offers a comprehensive range of rotary control valves and motorized actuators for applications including: radiant heating, indirect domestic hot-water, chilled water, set-point application, and additional mixing and diverting water applications.
Features and benefits
Improved water temperature control and regulation for the highest mixing or diverting performance
Simple to use, quick-mounting products ensure easy installation
Long lasting and high durability products provide a tremendous return on investment