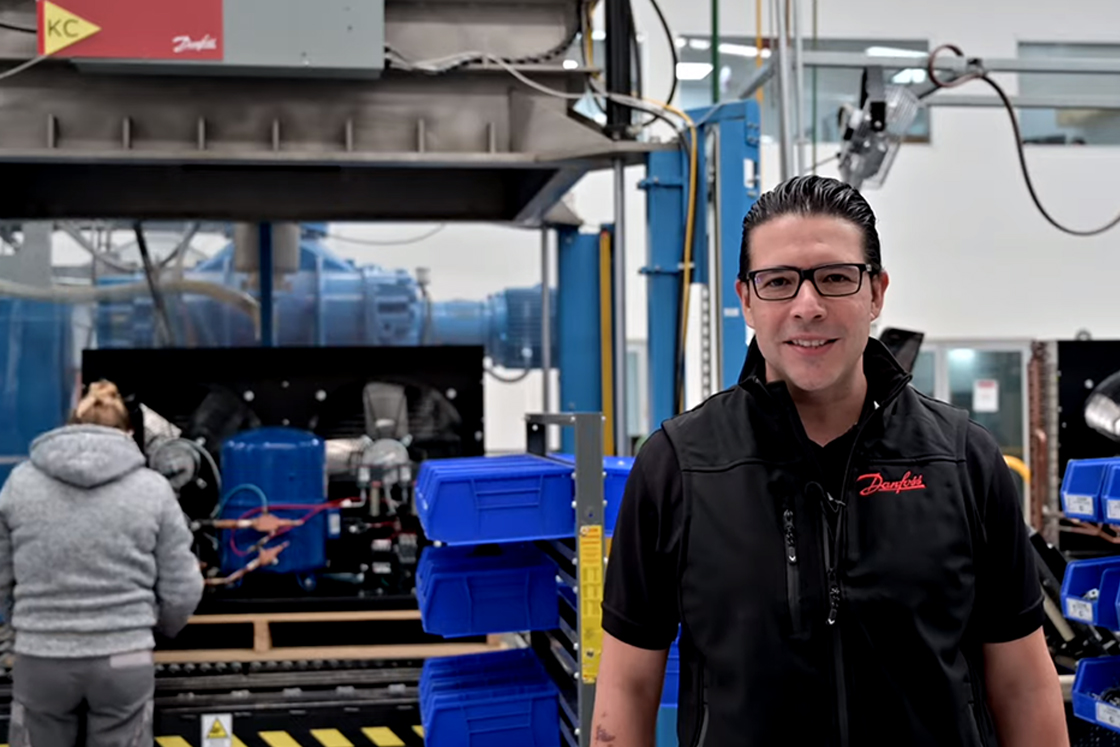 North American customers benefit from quick and easy access to our most popular HVACR products
Located just across the Texas border in Monterrey, Mexico, these facilities are home to over a thousand employees who work in our production lines, research and development laboratories, logistics, and other functions to support North American customers every day.
Take our virtual tour to see the innovative methods and advancements we employ to produce many of our high-quality refrigeration and air conditioning components, including our two newest additions—Optyma™ condensing units and manifold compressors.
Contact Danfoss today
Learn more about the products we manufacture in North America below:
Micro channel heat exchangers

Save time and money with MCHE standard products. The introduction of micro channel heat exchanger condensers, which combine resource and energy efficiency with minimal use of refrigerants, is enabling the development of leaner, greener solutions. Select one of our standard products and you can buy any quantity of condensers, any time, large or small, directly from stock.