About Danfoss Silicon Power
We are Engineering Tomorrow
Technology leader in power module design and manufacturing
Danfoss Silicon Power is an independent business and part of the Danfoss Group enabling electrification to change our world.    
For over three decades, Danfoss Silicon Power has been helping top-tier manufacturers and system suppliers meet stringent reliability, design and cost targets by developing customized IGBT and SiC power modules and power stacks for tomorrow's e-mobility, energy and industrial applications.
Learn more about our Company Policy 
Global power module manufacturing footprint
Rely on world-class quality 
Our state-of-the-art development and production plants in Utica, New York and in Flensburg, Germany boast 9,000 m2 of cleanroom manufacturing area. It is here we design, prototype and manufacture today's and tomorrow's power solutions.
Our ability to deliver large series production allows to meet the high demands of major industries. Our research, development and production facility in Flensburg is certified according to ISO 9001, IATF 16949, ISO 14001, ISO 50001 and ISO 45001. This enables us to quickly transfer development projects to high volume production that can be integrated seamlessly into our customers' supply chain with a consistent focus on quality.
"SiC Center of Excellence" in Munich, Germany
To facilitate the growing demand for silicon carbide (SiC) power modules worldwide, Danfoss has established a "SiC Center of Excellence" in Munich, Germany containing offices and a 600m² research lab. The purpose of the SiC Excellence center is to support in the development of customized power modules and power stacks in a variety of customer projects requiring SiC power modules. In addition, our SiC competence center will be driving the next generation of research, development and manufacturing leadership of SiC power modules and stacks.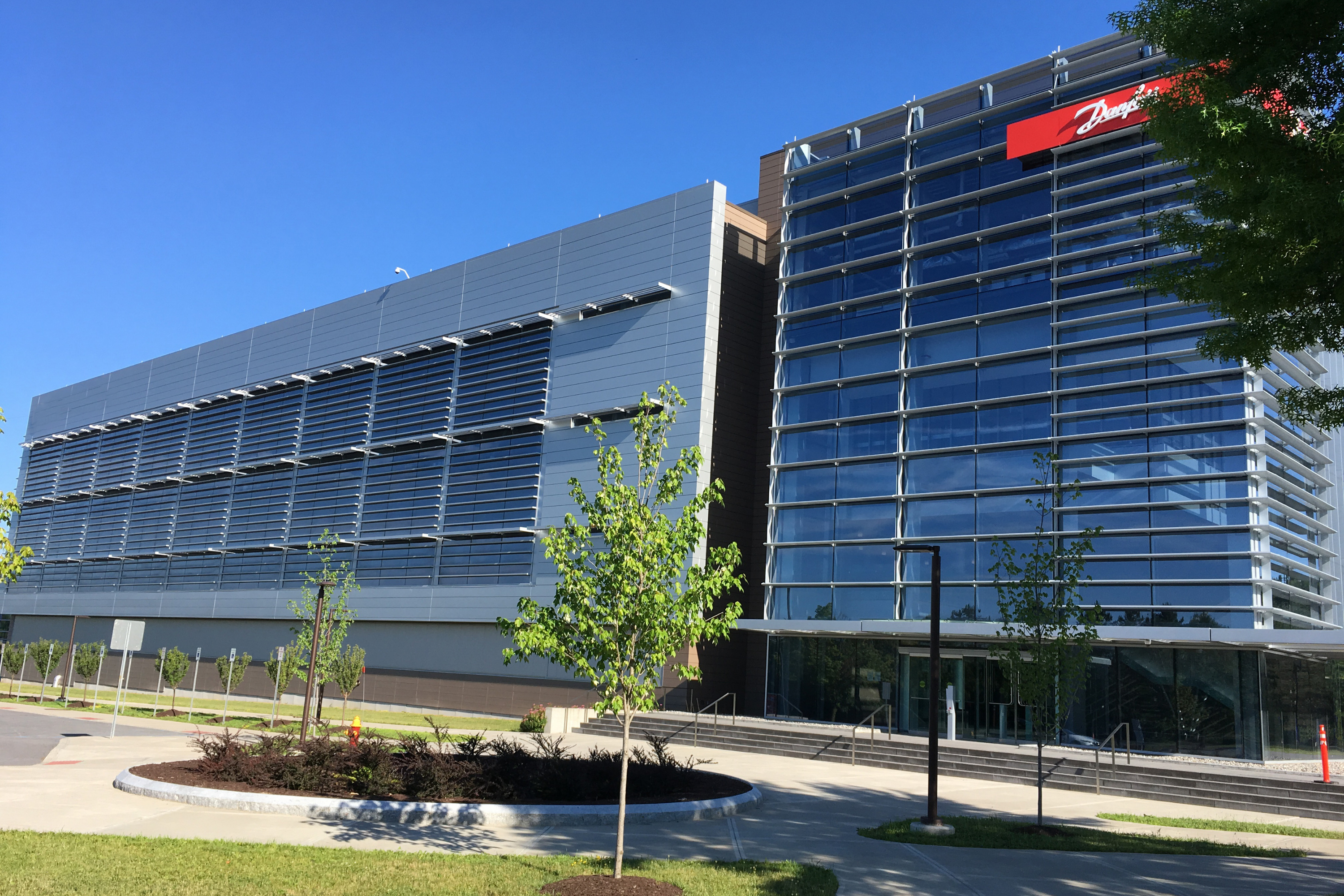 Danfoss Silicon Power US
With the recently established state-of-the-art development and production plant in Utica, upstate New York, Danfoss is now ready to serve the US customer base with locally manufactured SiC and IGBT power modules.
Collaborate with us
To beat the competition, you need to think differently. And here, the choice is yours: design the application around a standard power module or design your power module to fit your application. Do business with us to reach top performance targets.