At Danfoss Cooling, our mission is to keep people, products, and the planet cool.
Cooling is an essential part of our modern society and the need for cooling is expected to increase rapidly due to population growth, rising incomes, global warming, and urbanization. At Danfoss Cooling, we are committed to providing cooling in a sustainable way, keeping the environmental impact of cooling to an absolute minimum, and delivering on the United Nations Sustainable Development Goals (SDGs).
We engineer and develop cooling technologies, which are energy efficient, encourage the use of natural refrigerants, help to reduce overall emissions, as well as minimize the impact of cooling on global warming. Sustainable cold chains and energy efficient supermarkets bring more food to the table, and thereby help to reduce the carbon footprint due to food loss and waste.
Danfoss Cooling solutions also play a role in the energy transition. We work to integrate more renewable energy and to decarbonize our energy system, which requires more flexibility and demand-response-ready buildings. By combining our expertise in both heating and cooling applications, we are developing innovative energy storage solutions, such as the connected supermarket and the Danfoss Smart Store.
With a wide range of products and solutions that includes compressors, valves, sensors, electronics, pumps, heat exchangers, and compressors, including our pioneering oil free centrifugal Danfoss Turbocor® compressor, we help our customers put energy efficiency and sustainability first as we are engineering tomorrow together.
Our organization and products
The Danfoss Cooling segment consists of the following business units and product lines:
Applications
Danfoss Cooling Segment is an industry front-runner and a leading supplier of air-conditioning and refrigeration systems for many different applications within, e.g., air conditioning, commercial and industrial refrigeration and systems used in residential and commercial buildings, such as
Hotels, airports, metros, trains,
Supermarkets, shopping malls, etc.
and other industry applications, e.g. mobile hydraulics, marine, water, air and wind,
industrial control components such as fluid controls and pressure and temperature controls,
applications that require liquid at high pressure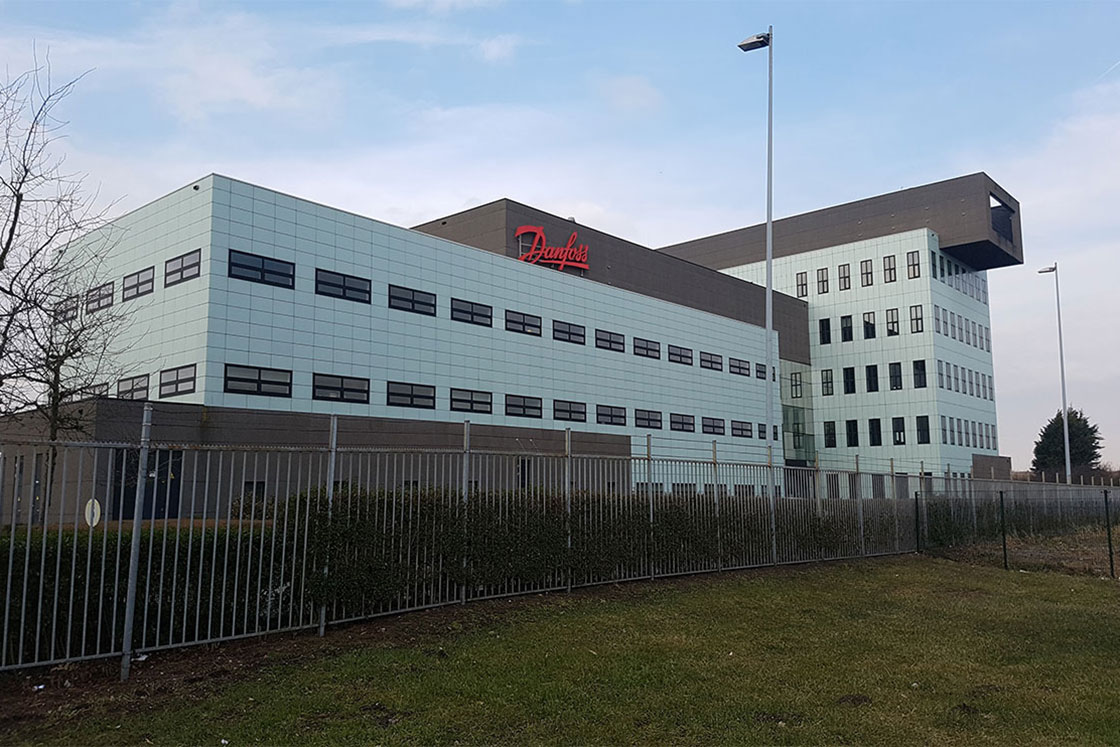 Global presence
Danfoss Cooling is represented globally, with key markets being North America, China, India, the Middle East and Africa, and Europe.
Danfoss Cooling has sales offices in more than 100 countries, research & development and lab and testing facilities on three continents, and manufacturing facilities in Europe, China, India, North America and Mexico.