Our Headquarter will be carbon-neutral in 2022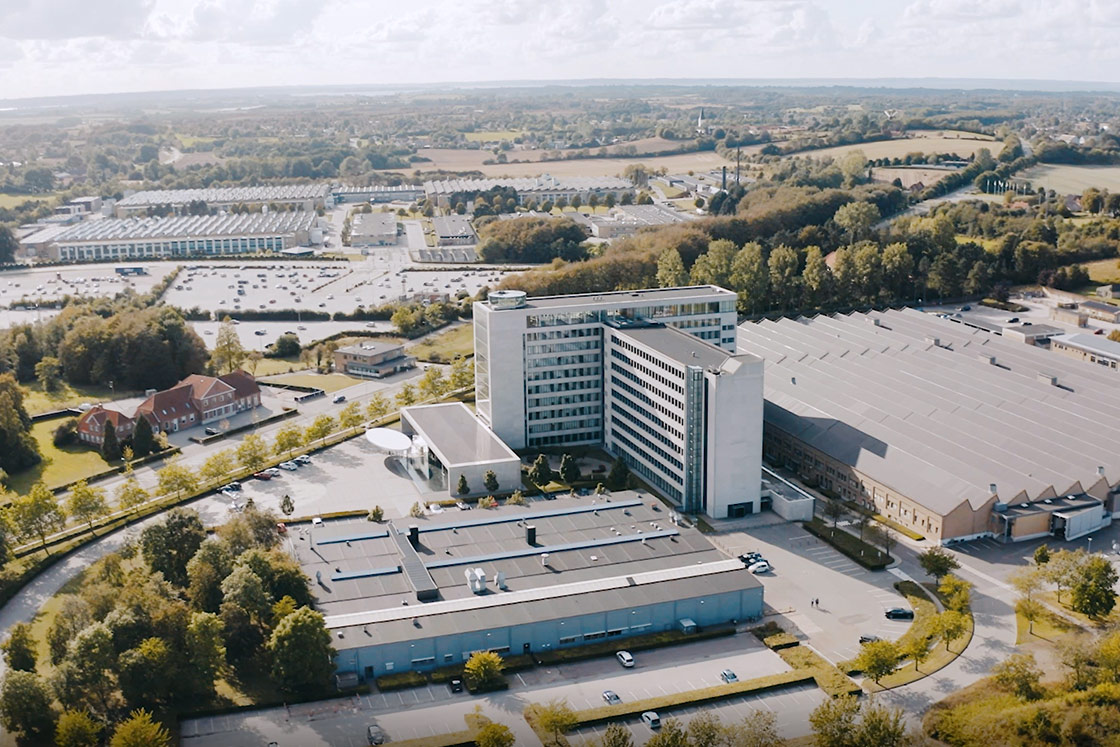 We focus on our own footprint. We have implemented energy saving projects across our global locations since 2007 with primary focus on energy efficiency in our buildings. By 2020, we reduced the energy intensity in our factories globally by 45% - we've almost doubled our output using the same energy as in 2007.
Danfoss' campus in Nordborg, Denmark, hosts the company's largest production facility with more than 250,000 m2 under roof and 3,000 employees. The buildings have undergone massive energy efficiency improvements and the use of fossil fuels for heating has been reduced by 80% since 2007.
Our first climate strategy was developed in 2008, and we have gained considerable energy savings since then, but we set new ambitions: All electricity and heating at our headquarters shall be carbon-neutral by the end of 2022.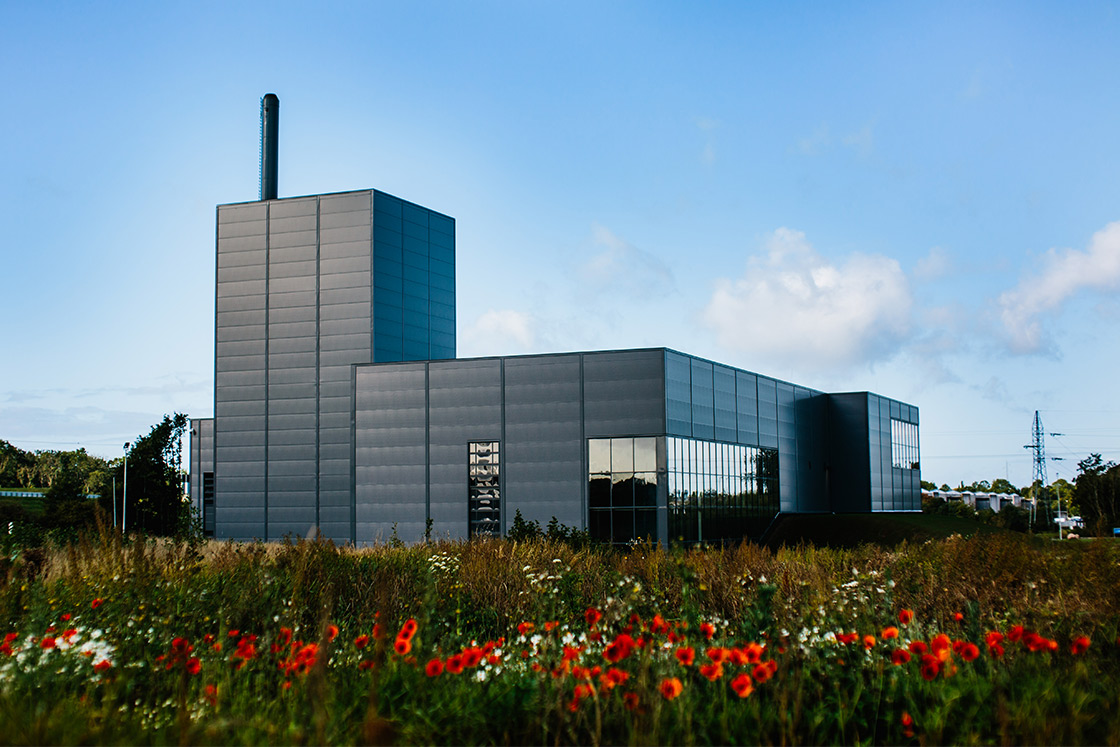 In 2021, we will reduce the CO2 emissions from the Nordborg campus by 85% from 2020 through green initiatives. We source 100% green electricity for our headquarters from February 2021 and will cover 60% of the heating demand by carbon-neutral district energy.
The energy comes from a municipal district-heating facility put into operation mid-2020. The municipality do not buy wood or other biomass that must be transported over long distances, but source excess straw from local farmers' fields.
The remaining energy demand for heating will be covered by utilizing excess heat from our manufacturing processes, from a newly built datacenter, and from heat pumps.
Danfoss builds green data centers
Data centers, the brains and beating hearts of the internet, are consuming vast amounts of energy. Energy to supply servers with power, but also to cool down server rooms and remove the huge amounts of heat they generate. It is estimated that 10% of all electricity is used within the IT ecosystem. This makes reducing the climate impact of digitalization a high priority.
In response to the exponential growth of data-center energy consumption, Danfoss decided to build data centers that will be an example for future climate-friendly designs. Danfoss has the technologies to cool data centers in a greener way, to reduce energy consumption within them, and to reuse the excess heat for other applications.
We cool our data centers in a very energy-efficient way, and we recover and reuse the excess heat produced within the data centers. This is what we consider green digitalization.
At our headquarters in Nordborg, Denmark. In 2025, a new datacenter built in 2020 will provide 25% of the overall heat supply for the campus' factory and office buildings.  
Sustainability report 2020
Our latest sustainability report will give you in-depth insights into our strategy and approach to sustainability.
Explore other initiatives to decarbonize Danfoss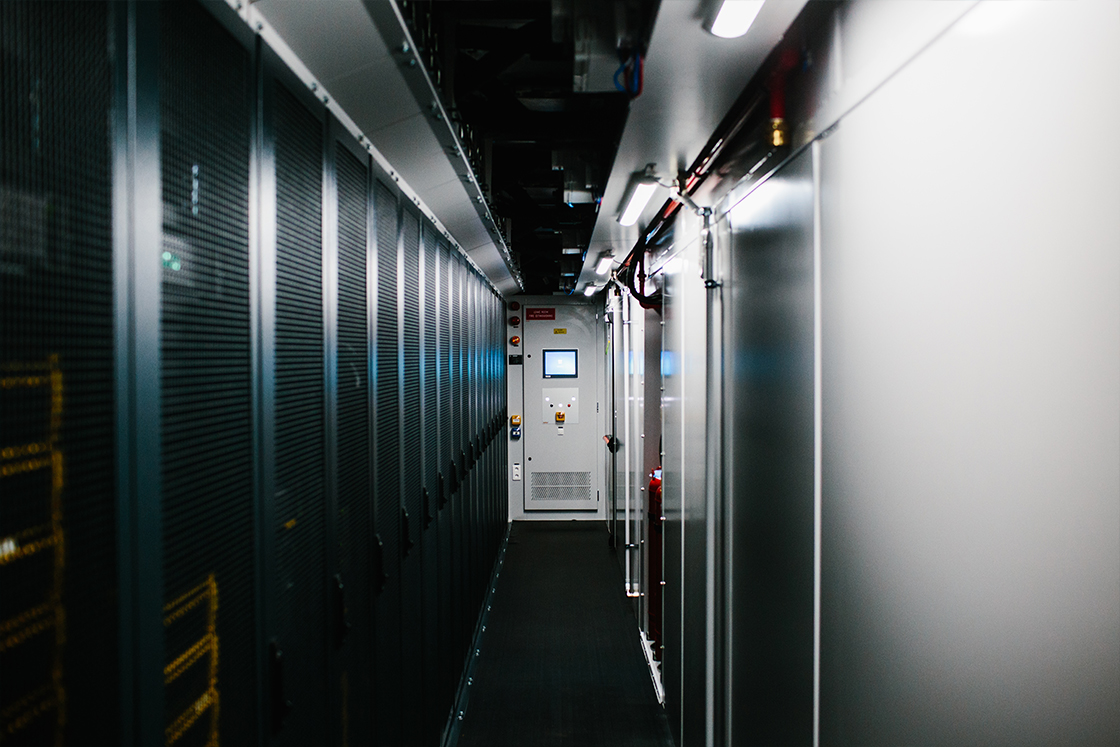 Improve data center safety, reliability and efficiency
Explore Danfoss offerings for data centers, including solutions for cooling, fire safety, power distribution, energy storage, and heat recovery.