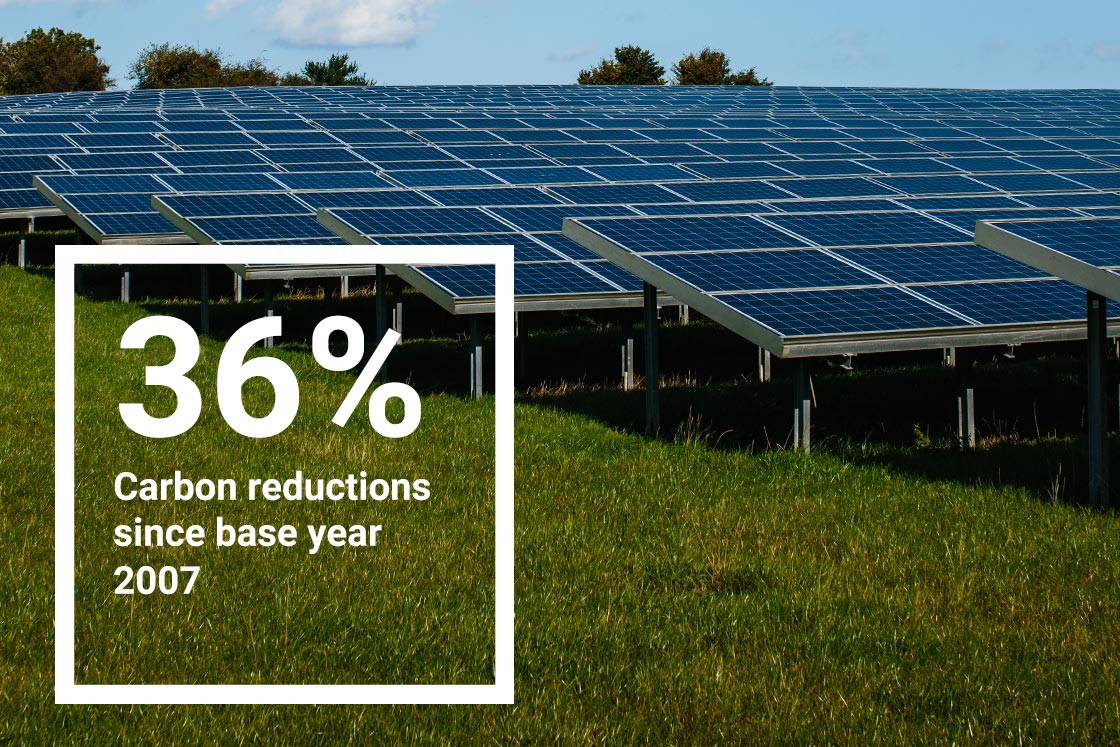 Our ambitious goal
To address the climate crisis, we need ambition and action - we want to do our part.
In 2020, we announced our ambition to be carbon-neutral in all our global operations by 2030 and to contribute to the goals of the Paris Agreement in accordance with science.
We support the Business Ambition for 1.5°C and signed up to the Science Based Targets initiative – because as an engineering company, we naturally believe in science to solve our biggest challenges.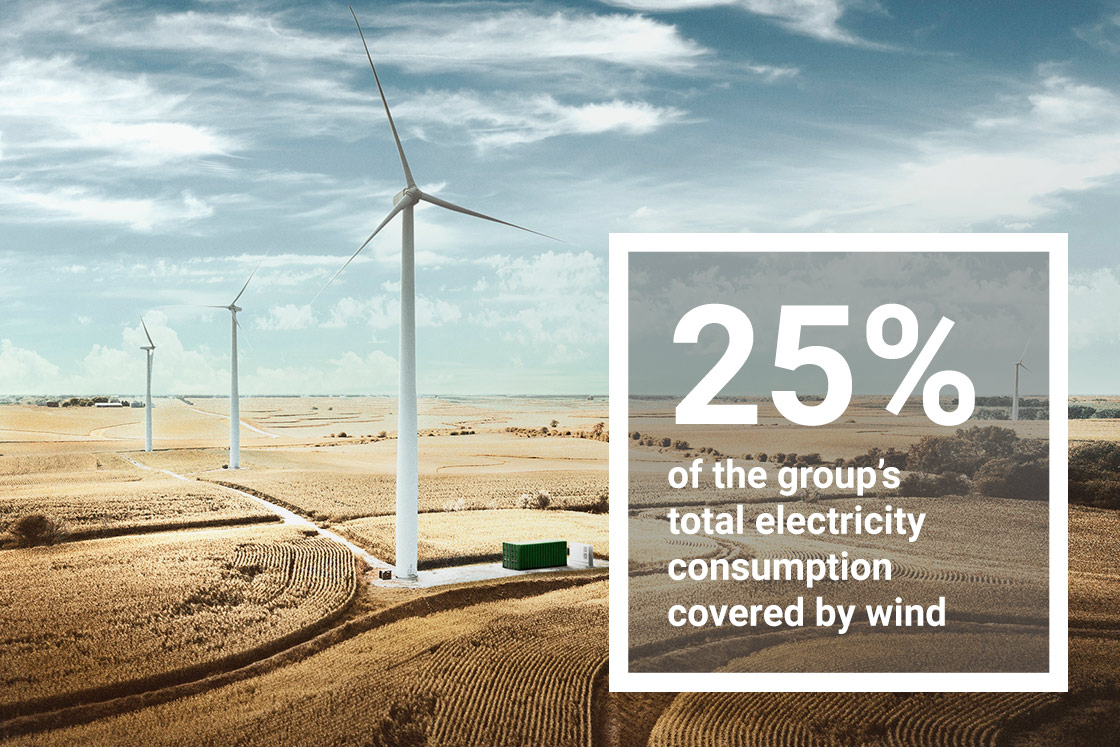 Our journey towards carbon neutrality
We will reach our goal by continuing to prioritize energy efficiency in buildings and processes, by moving towards electrification to meet our heating demand, and by using electricity from renewable sources to limit our global carbon-emissions footprint.
From January 2021, Danfoss uses carbon-neutral electricity for all our locations in Denmark and Germany through our first Power Purchase Agreement (PPA).
The agreement delivers 25% of the group's total electricity consumption, and is an important step towards carbon neutrality by 2030. The PPA will reduce Danfoss' global CO2 emissions by an estimated 30,000 tons. We strive for half of our electricity to be carbon neutral by the end of 2021.
Actions towards decarbonizing Danfoss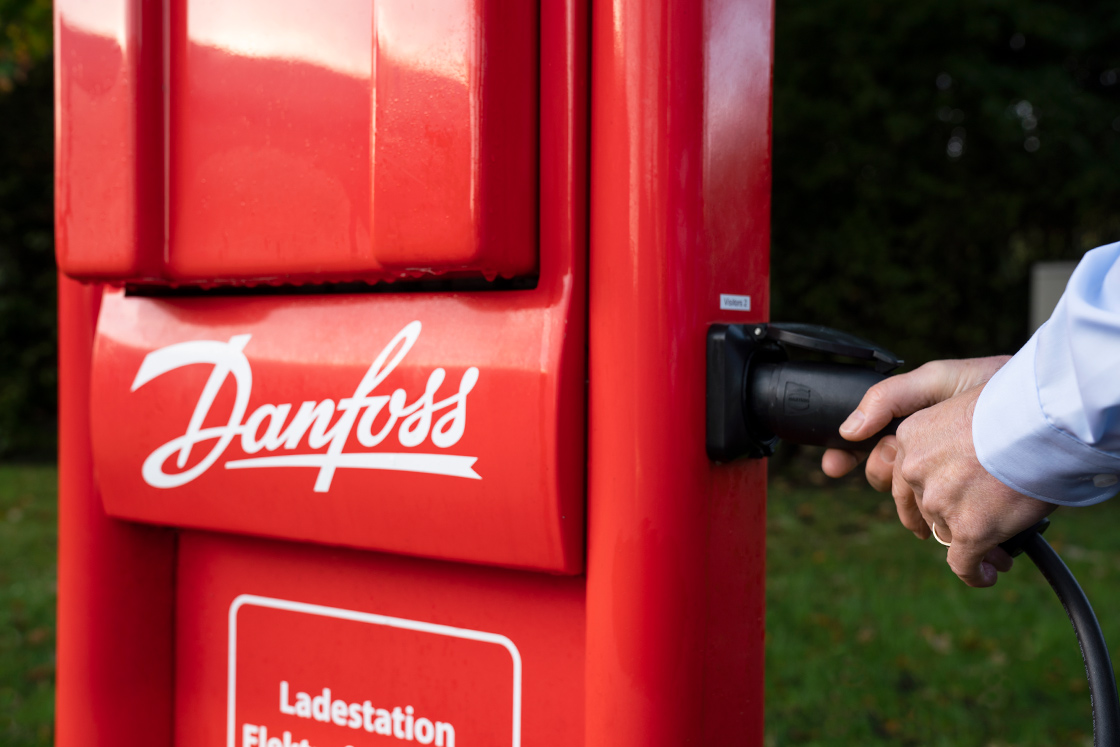 We will switch to electric company cars
The electrification of our company car fleet is an important part of our goal to become carbon-neutral in 2030. The first pilot kicked off in 2020 in Sweden, where electric vehicles are becoming a new normal for Danfoss.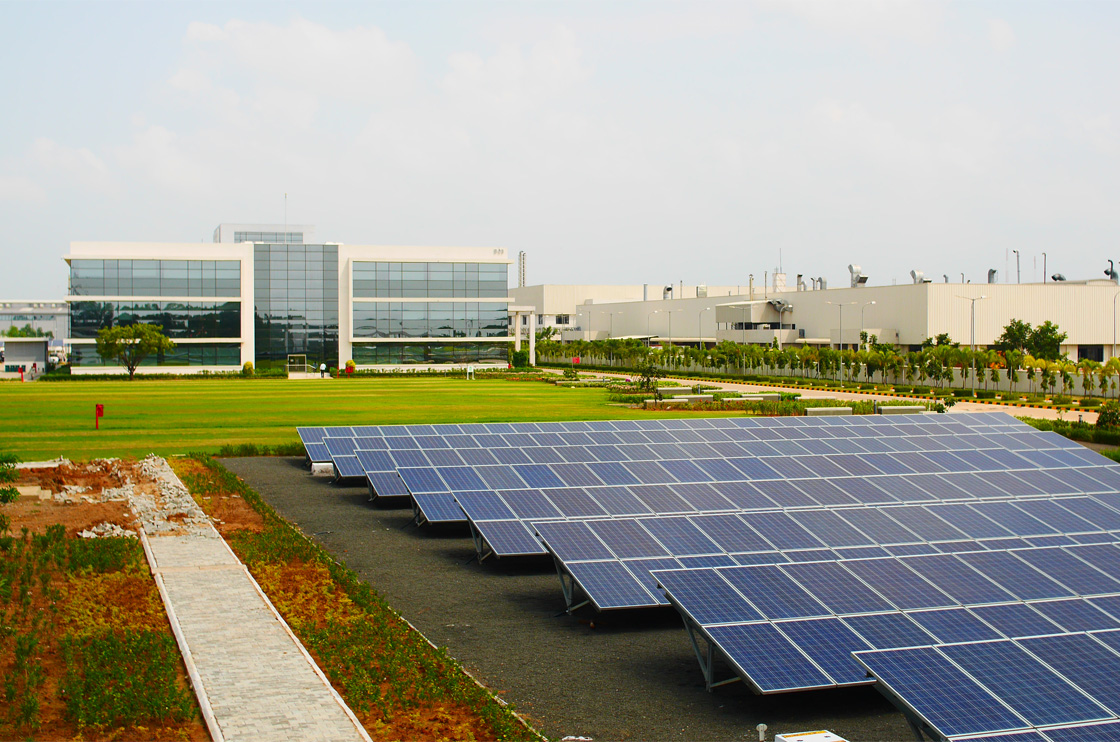 Green landmark in Chennai, India
In 2020, 92% of the total energy consumed on the campus was covered by renewable energy, which led to substantial CO2 emissions savings. This is an important contribution to our decarbonization plan.
Sustainability report 2020
Our latest sustainability report will give you in-depth insights into our strategy and approach to sustainability.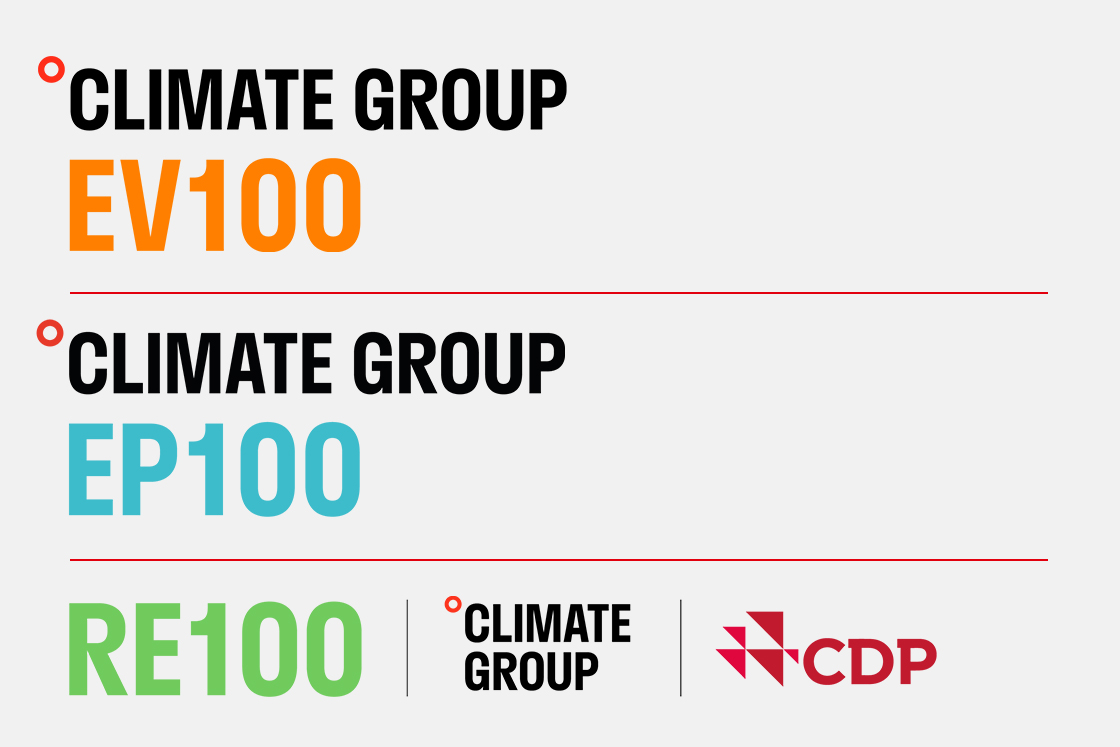 We joined the Climate Group business initiatives
In 2020, Danfoss joined all three business initiatives by the Climate Group to send a strong signal to our business partners that we deliver on our climate ambition. We were the first global technology company to do so.  
The Climate Group is an international non-profit organization founded in 2003 and working towards a world with net-zero emissions by 2050.
They build networks of governments and businesses who can commit to three sustainability pledges on 100% renewable energy (RE100), improving energy productivity (EP100) and shifting their fleets to electric vehicles by 2030 (EV100).