We switch to electric company cars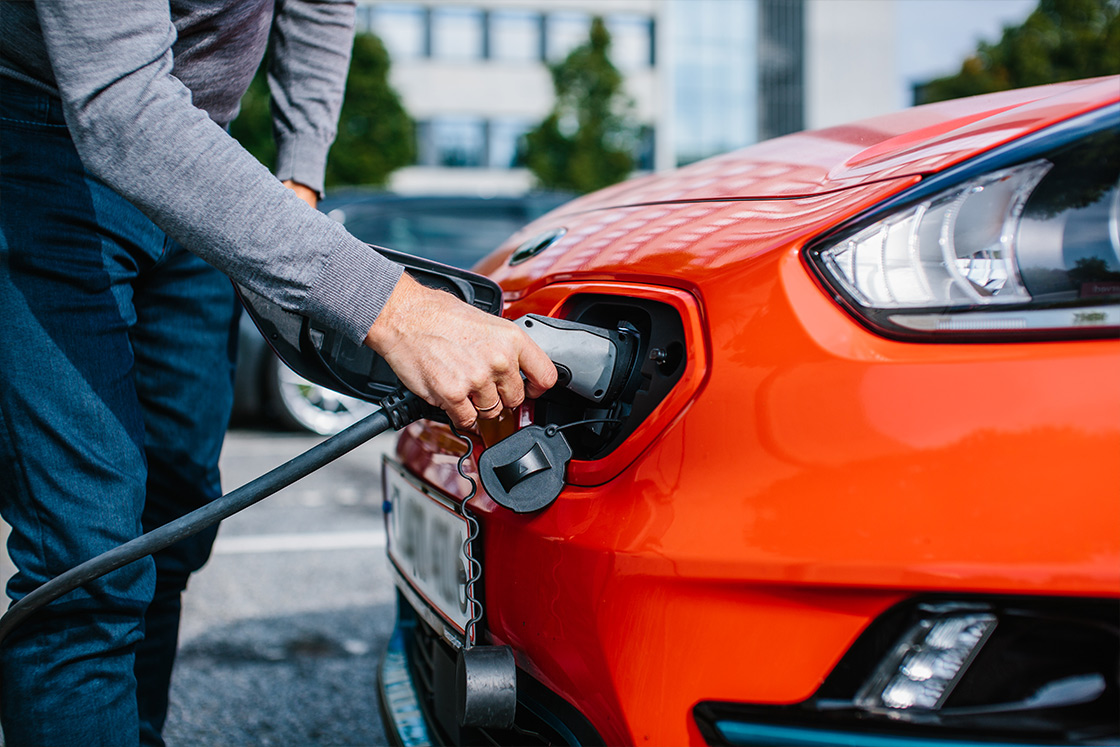 The transport sector is responsible for roughly one-quarter of global emissions and the majority is linked to passenger vehicles. Reduction of emissions caused by the transport sector is important to meet the climate goals set by the Paris Agreement. This is where electrification of transport on land and sea comes into play.
The electrification of our company car fleet is an important part of our goal to become carbon-neutral in 2030. Converting our car fleet to all-electric also goes hand-in-hand with our business strategy, where electrification plays a key part, and we also sell solutions for the electrification of the transport sector.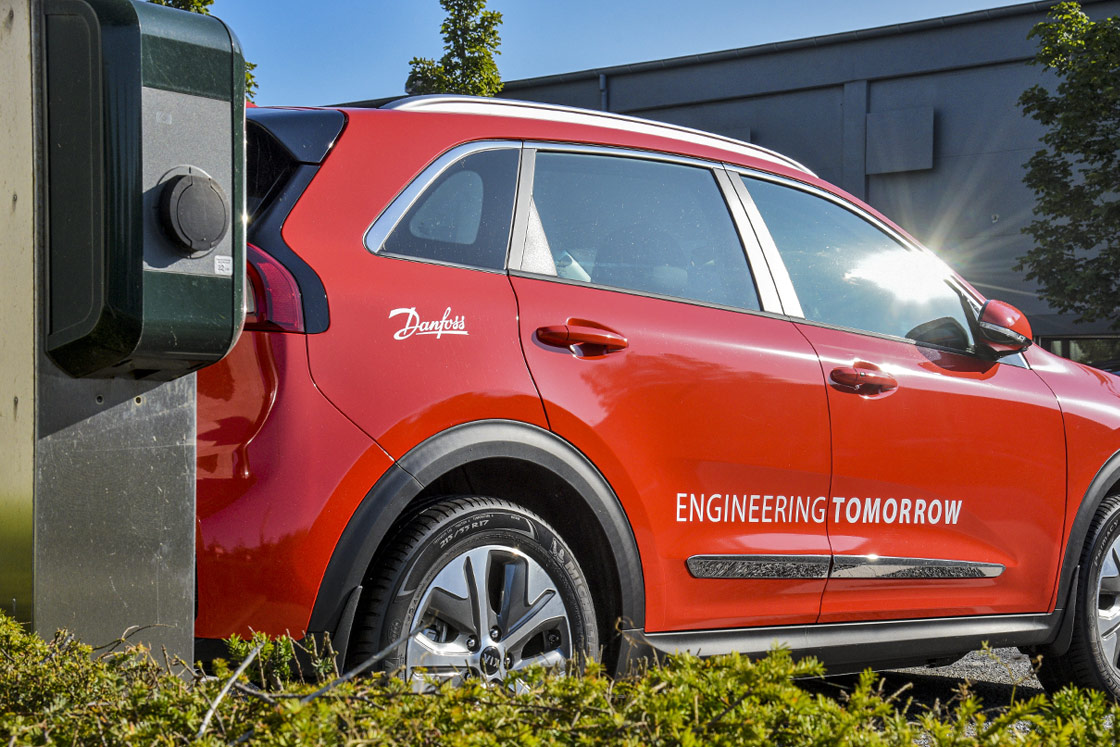 Electric fleet initiative
A year ago, Danfoss joined EV100, an initiative under The Climate Group to support the global transition to electric vehicles and drive climate action. By signing up for the EV100 initiative, Danfoss has committed to transforming our car fleet to all-electric by 2030.
In 2020, our car fleet contributed 9,200 tons of CO2 emissions to our global carbon footprint. To eliminate these emissions, we plan to replace diesel- and petrol-based cars in our car fleet with electric vehicles (EVs) including plug-in hybrid vehicles (PEHV). We will also install EV charging points at our largest sites and facilitate their installation at employees' homes.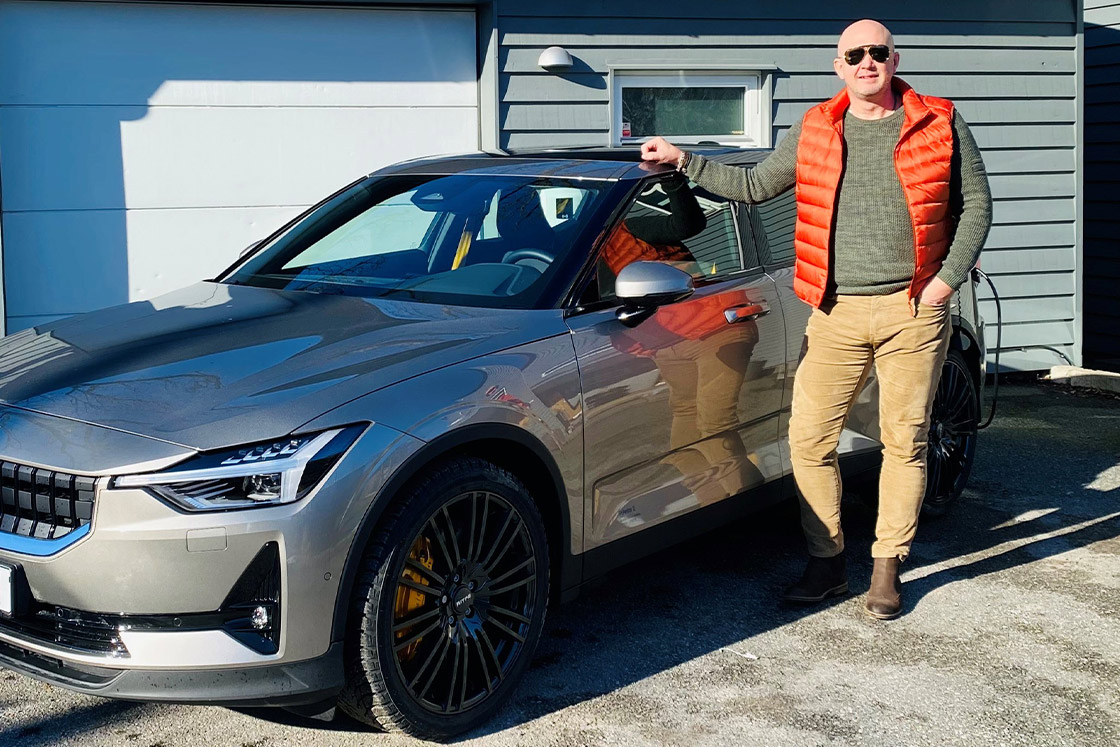 EVs on the road in Sweden
The first pilot kicked off in 2020 in Sweden where the Danfoss leased car fleet will now go all-electric or hybrid. One of the first to take an electric leased car for a drive is Jon Berggren. For the past three years, he has been driving a hybrid car and as the leasing period was running out, he opted for an electric one.
"I look forward to it. I will need to plan my trips and the charging underway a bit more, but I think it's worth it, and it feels good to do something for the climate. And with the 'new normal' way of working, I will not drive as much," he says. As a Climate Solution (heating) Sales Manager, he drives up to 25,000 kilometers per year.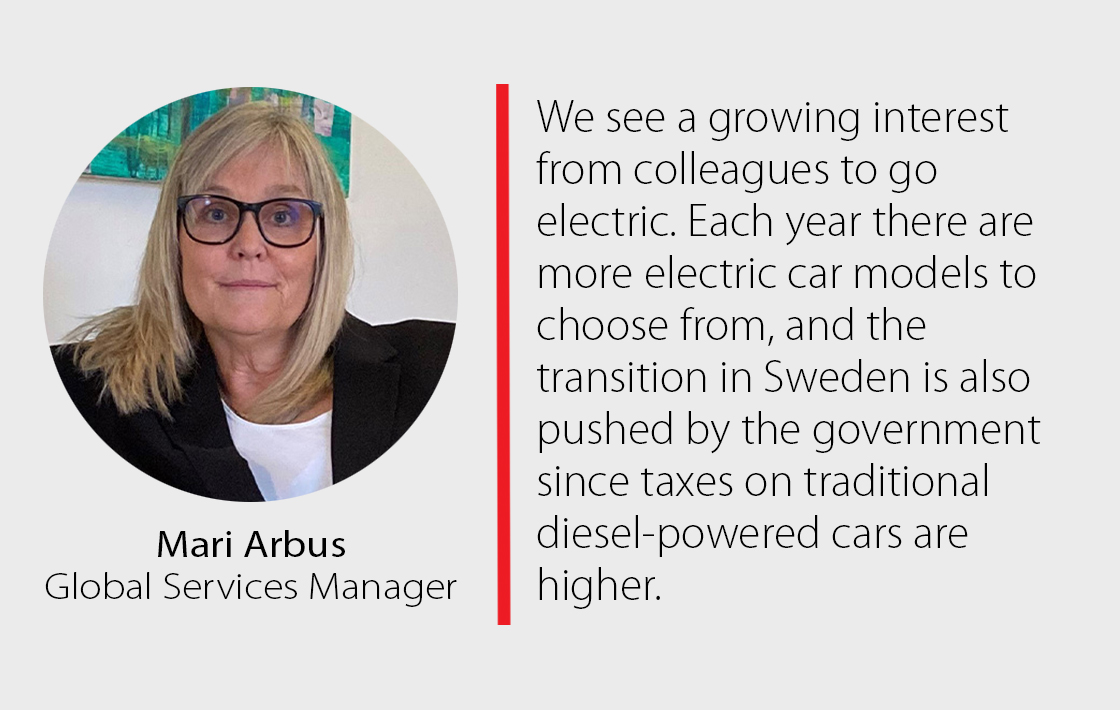 Mari Arbus, Global Services Country Manager for Sweden, is part of the country management team and in charge of changing the fleet.
"We see a growing interest from colleagues to go electric. Each year there are more electric car models to choose from, and the transition in Sweden is also pushed by the government since taxes on traditional diesel-powered cars are higher. It is cool to have an electric car," she says.
In 2021, more Danfoss locations will follow. In markets such as Germany, the Netherlands, France, Austria, and Norway, the interest and push from employees, customers, and policy makers is significant, and they are ready for the next steps in their fleet transition. We expect them to pilot and start the transition of their car fleet in 2021. 
Sustainability report 2020
Our latest sustainability report will give you in-depth insights into our strategy and approach to sustainability.
Explore other initiatives to decarbonize Danfoss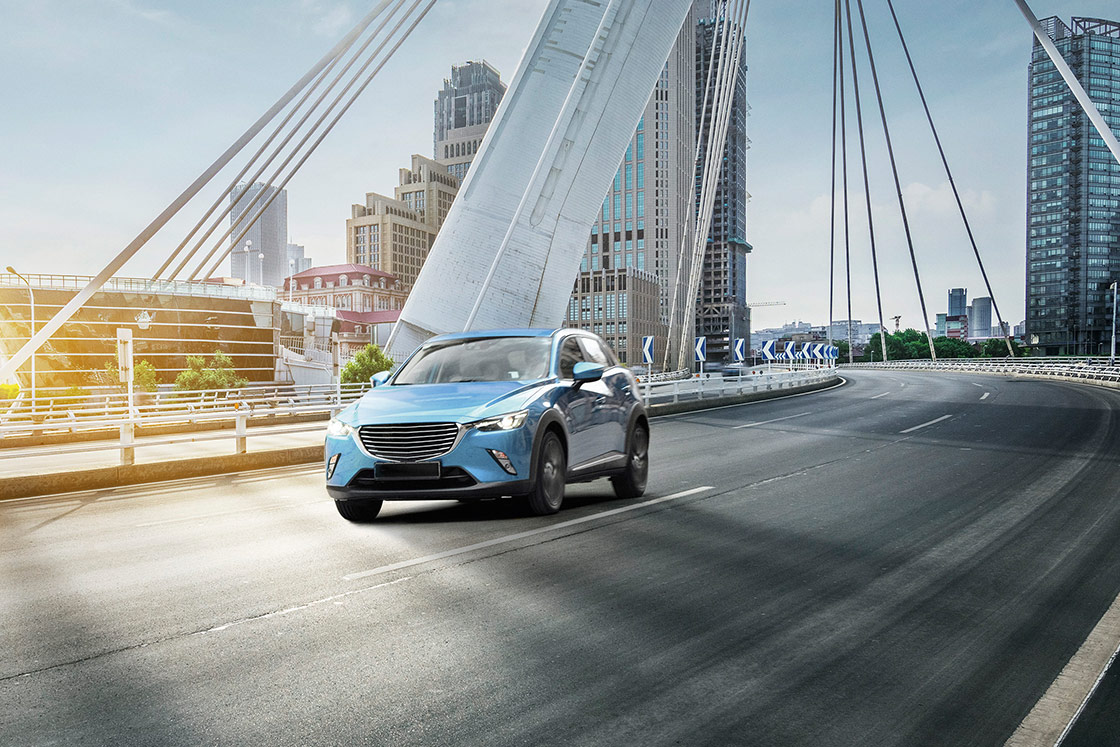 Solutions for the automotive industry
To help enable zero emission driving, Danfoss provides cutting-edge power modules integrated into the drivetrain, enabling the world's leading automotive manufacturers to deliver electric vehicle solutions designed to meet stringent efficiency and reliability targets.