Green landmark in Chennai, India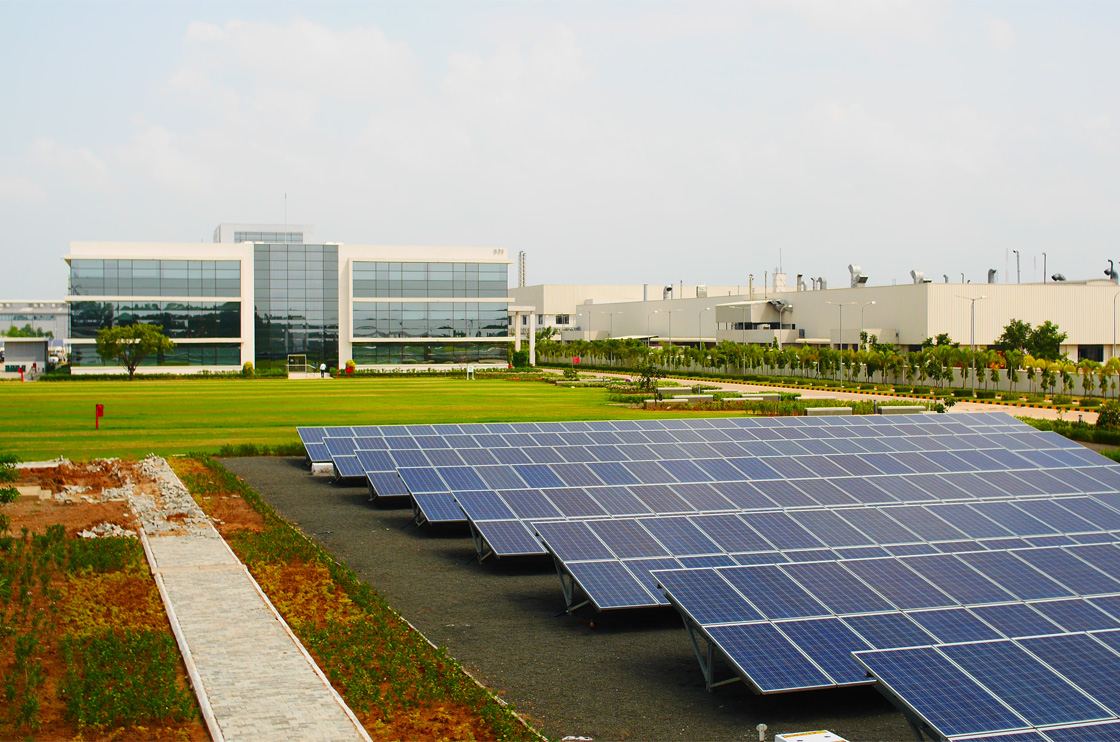 Our Campus in Chennai, India, is one of our largest factories. It was an important place to start rolling out our global energy saving projects. The initiatives in Chennai have paved the way to success. For several years, the Chennai campus has been certified as LEED platinum for major buildings and continues to keep a strong focus on green energy.
June 2020 was the first green month at the Campus, where the entire energy consumption was covered by 100% renewable energy.
17% of this energy was generated by the 1.12 MW in-house solar power unit, leading to a CO2 emissions reduction of 1,105 tons. The remaining 83% was sourced through our wind energy partner. As a result, the CO2 emissions were reduced by an additional 609 tons. The Campus has used 100% green energy for three successive months in 2020.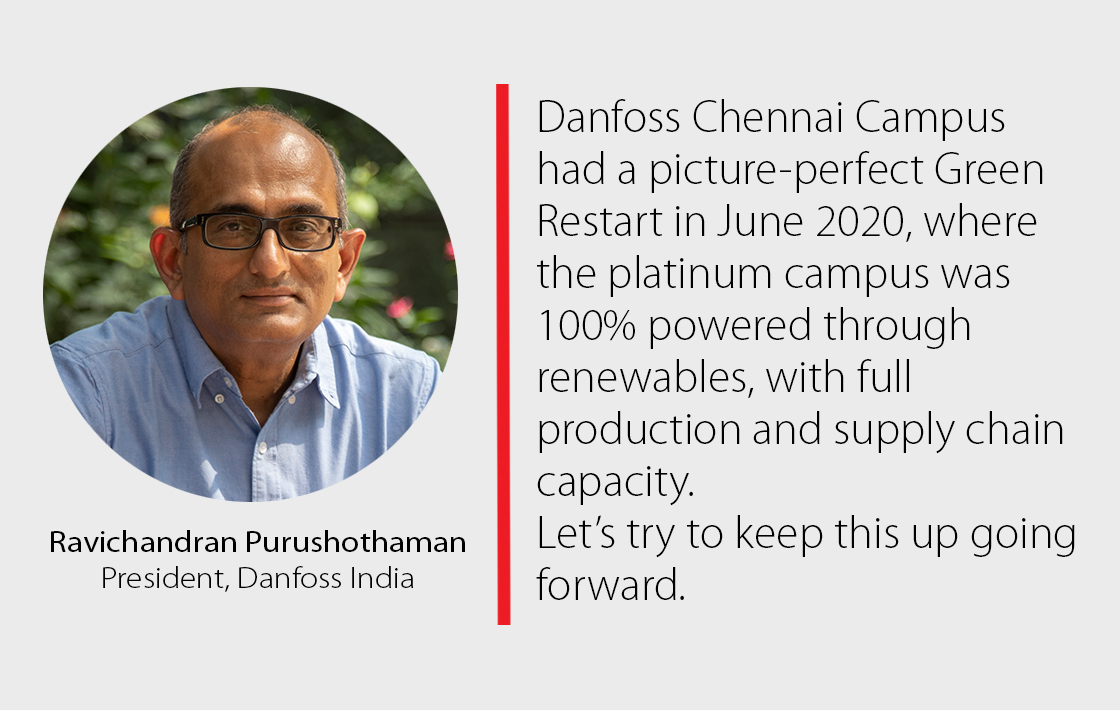 Ambition level continues to be high
92% of the total energy consumption in the Chennai campus was covered by renewable energy sources in 2020. Which has resulted in a reduction of 5.780 tons of annual CO2 emissions. The goal is to sustain the same level of ambition and continue to contribute to Danfoss' decarbonization plan.
"This remarkable achievement is a great milestone in the Danfoss journey towards being 100% Carbon Neutral by 2030 and reinforcing our commitment towards creating a sustainable and greener tomorrow!" Ajay Sharma, Head of GS Real Estate, API.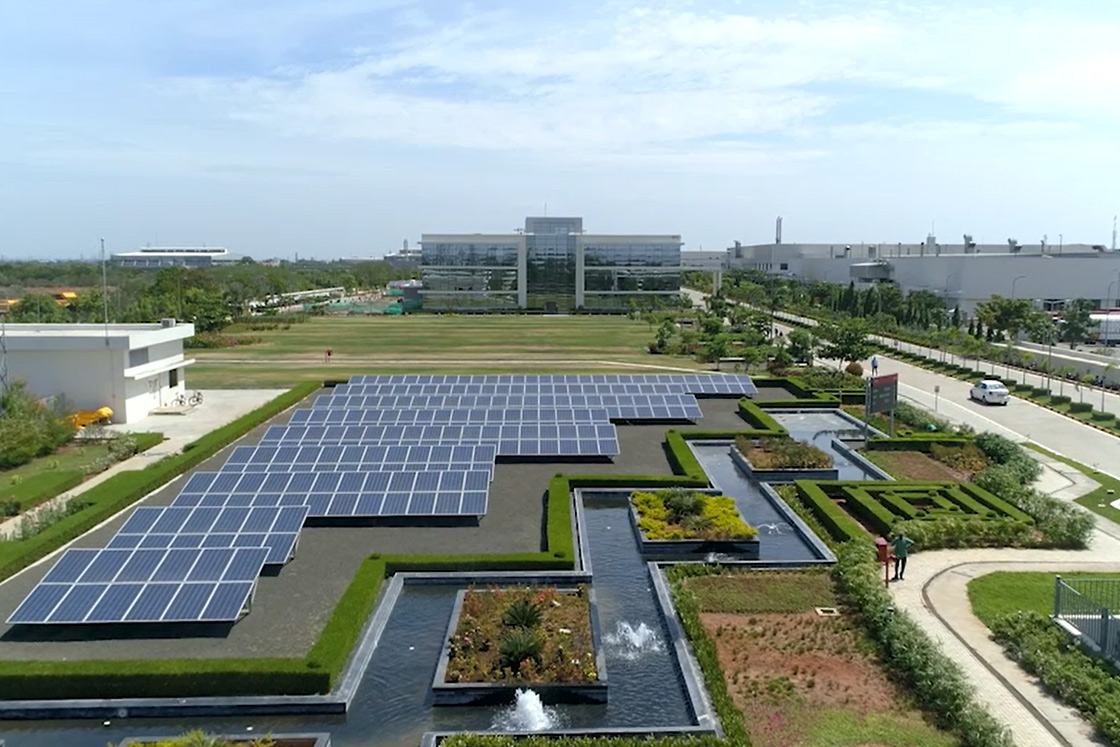 Danfoss' products enabling our own green transition
The improvements obtained in Chennai are possible due to the vast offering of Danfoss energy-efficient solutions. With the variable-frequency drives in all HVAC units and oil-free Turbocor compressors, it was possible to achieve a reduction in energy consumption of 30%, compared to conventional systems. In total, the Danfoss HVAC products contributed to saving 479 tons of CO2 emissions in 2020.
The solar module covered an area of 8,500 m2 and contained 56 inverters, manufactured by Danfoss. Solar inverters play a major role in inverting the direct current coming from sunlight into the current that can be fed into the power grid.
Sustainability report 2020
Our latest sustainability report will give you in-depth insights into our strategy and approach to sustainability.
Explore other initiatives to decarbonize Danfoss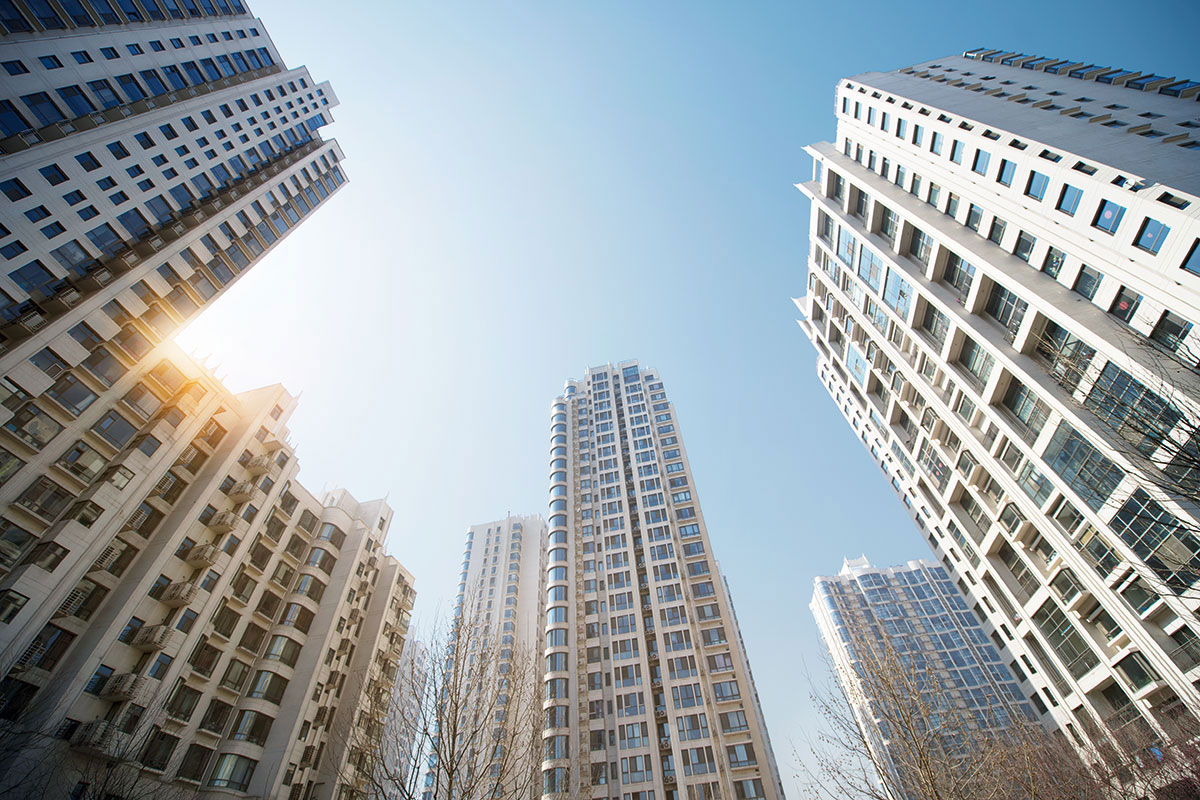 Solutions for commercial buildings
Commercial buildings need to maintain a precise balance between dynamic growth and sustainable management. You can get help to meet your design and manufacturing objectives by drawing upon us for expert advice, either for specific applications or holistic solutions for your building project.